Cherry and Hazelnut Thumbprints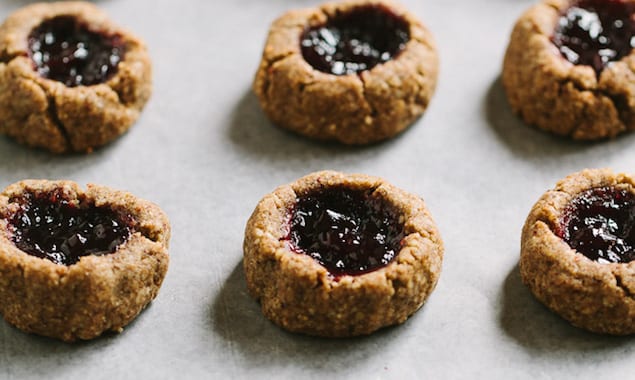 Rustic, nutty hazelnut cookies with buckwheat flour have beautiful warm flavors and are filled with a sweet cherry jam. A comforting cookie perfect for an afternoon snack.
By Emily Nelson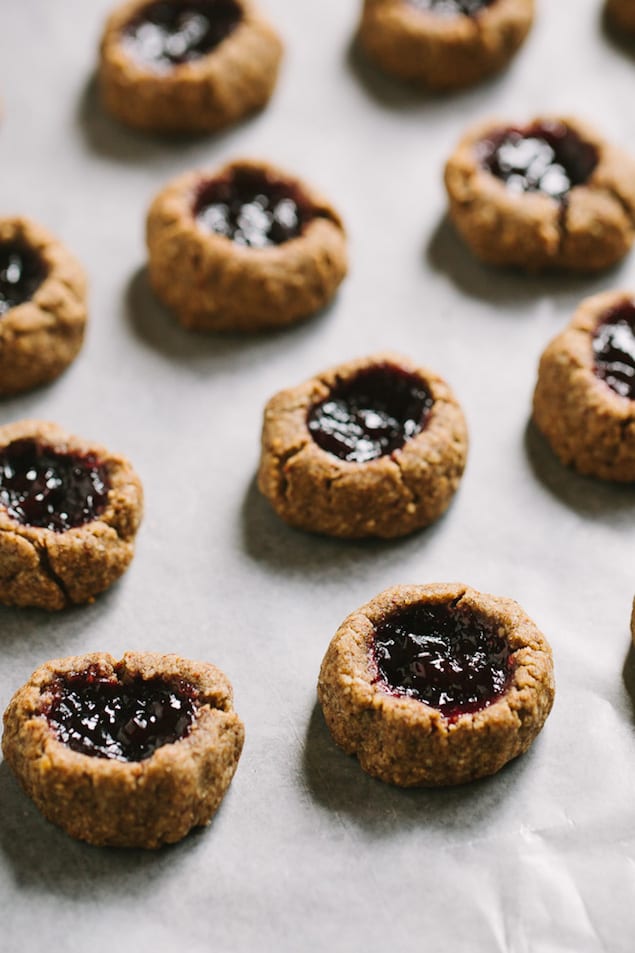 I don't have any vivid memories of my first days of school, except that my mom always managed to have warm freshly baked cookies waiting for us after school to welcome us home. It was a tradition she had learned from a friend and a tradition I am happy to carry on.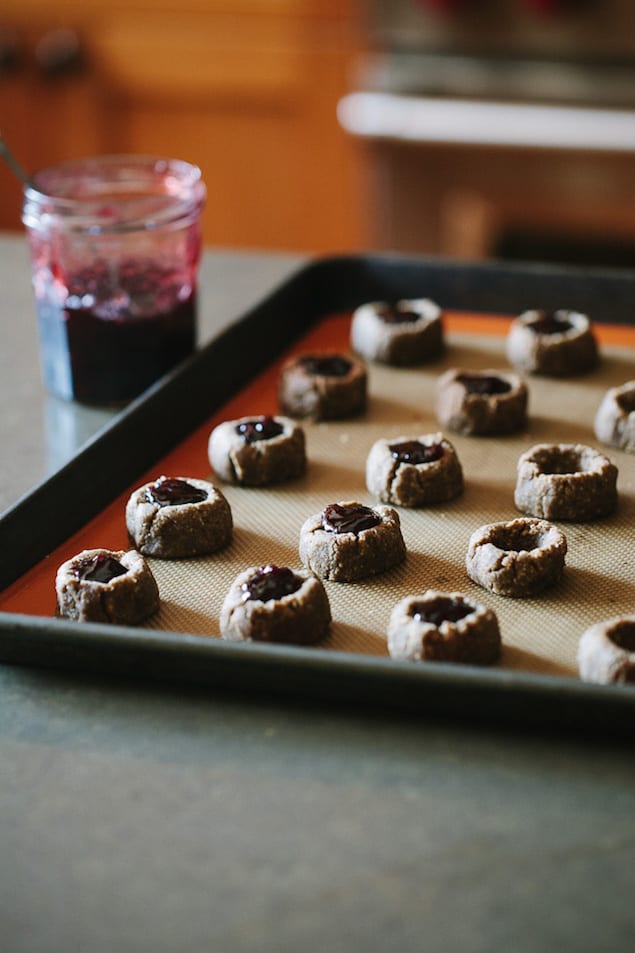 After my daughter's first day of school I had these cookies waiting for her. Ground hazelnuts, buckwheat flour, and spelt flour give these cookies a nutty complex flavor and the cherry jam is a wonderful sweet complement to the hazelnuts.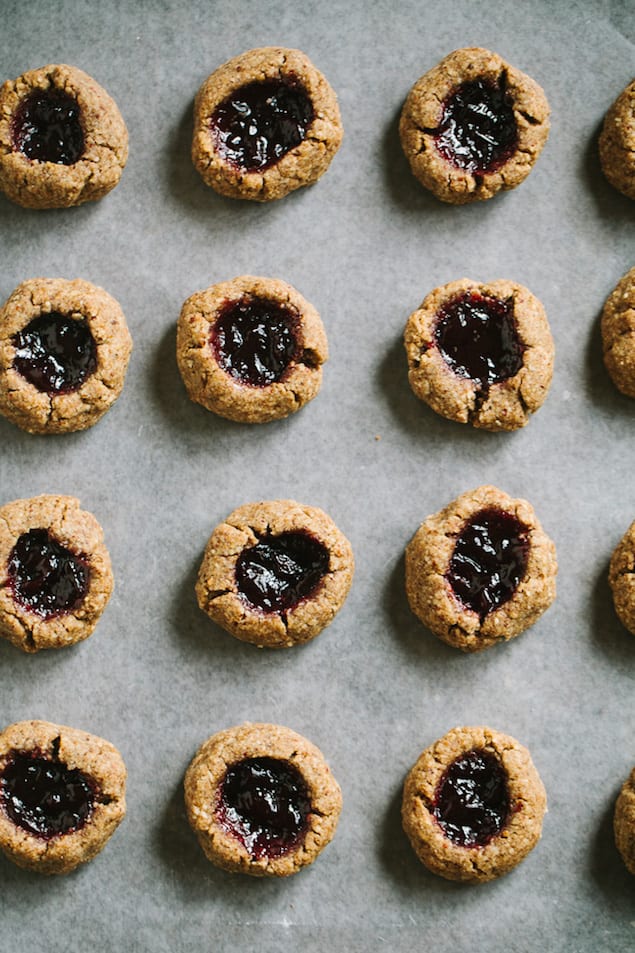 See Also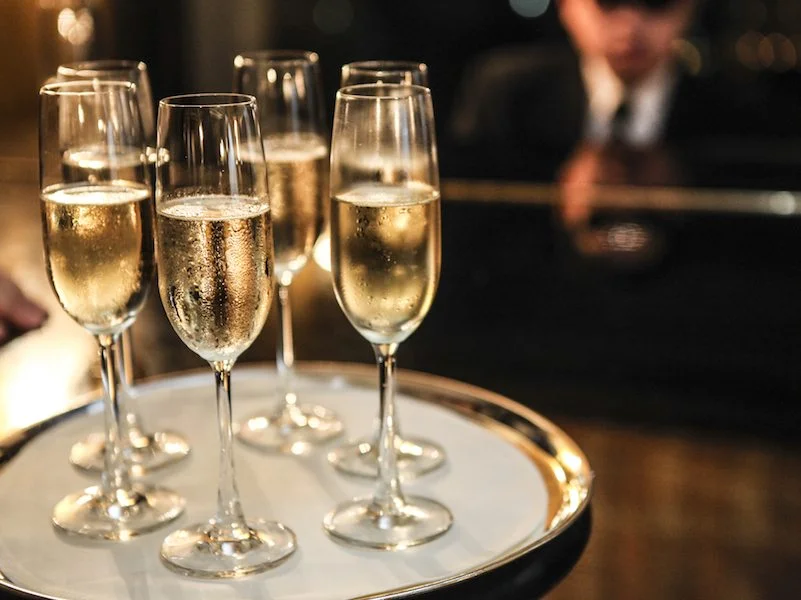 These won't win any beauty contests, but I appreciate their rustic, cracked, and imperfect appearance. These will keep for a few days at room temperature, but they are also good straight out the the fridge or even the freezer after they've become a bit more solid and have a little more chew.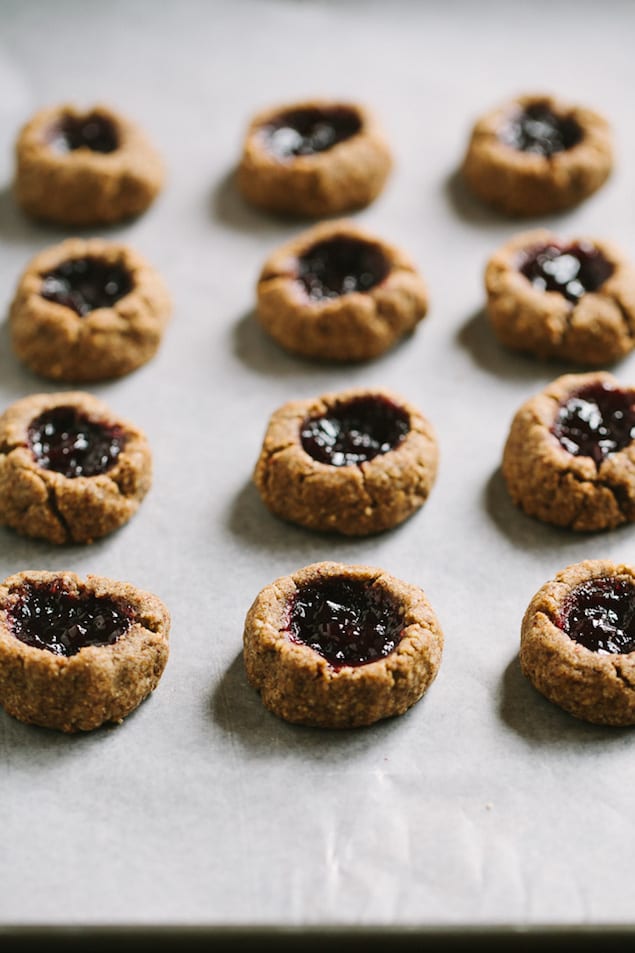 Cherry and Hazelnut Thumbprints
Rustic, nutty hazelnut cookies with buckwheat flour have beautiful warm flavors and are filled with a sweet cherry jam. A comforting cookie perfect for an afternoon snack.
Recipe Type:
Dessert, Baking, Cookie
Ingredients
1⅓ cup toasted hazelnuts
⅔ cup buckwheat flour
⅔ cup spelt flour
⅔ cup coconut sugar
¼ fine grain sea salt
½ cup + 1 tablespoon unsalted butter, cut into pieces at room temperature
cherry jam
Instructions
Preheat the oven to 350. Line 2 baking sheets with parchment paper.
In the bowl of a food processor, combine the hazelnuts, flours, sugar, and salt and pulse until nuts are very finely ground. Add the butter evenly over mixture and pulse again until dough just begins to come together.
Transfer to a lightly floured board and continue working the dough with your hands until dough is cohesive. (If dough is too dry, add 1 tablespoon of water at a time to help dough come together.)
Taking one tablespoon of dough at a time, form dough into balls and space them at least ½-inch apart on the prepared baking sheets. Use your thumb to create an indent in the middle of each cookie and fill each well with a heaping ½ teaspoon of jam.
Bake for 10-12 minutes, until the edges of the cookies darken slightly. Transfer cookies to a wire rack to cool and then store in an airtight container.
Notes
adapted from Tartine Book No. 3
Emily Nelson
Emily is a self-taught cook and photographer with a passion for creating beautiful and wholesome food for the family. Her focus is mostly on whole grains, fresh and seasonal produce, and naturally raised meats. When she's not in the kitchen, she loves playing music and spending time with her husband and two children.