Candied cherries let you make fruit-filled muffins for breakfast all year round.
By Jehanne Ali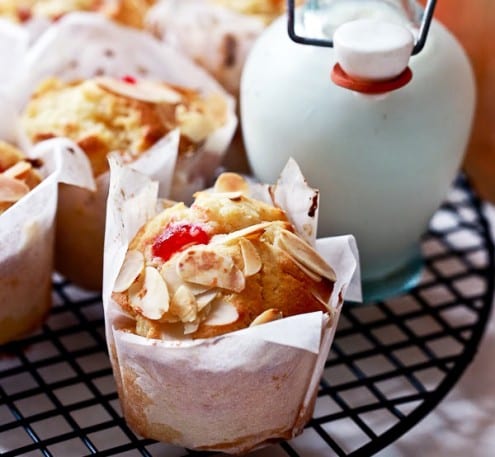 Cherry Almond Muffins
Candied cherries let you make fruit-filled muffins for breakfast all year round.
Ingredients
1 ¼ cups plain flour
½ cup ground almond
½ cup glaced cherries
1 large egg
⅓ cup castor sugar
⅓ cup yogurt
1 tsp baking powder
1 tsp salt
⅓ cup canola oil
Few almond flakes for topping
Instructions
In a bowl, combine the flour, ground almond, baking powder and salt.
Mix in the cherries until they are well coated with the flour.
In separate bowl, whisk the egg with oil and sugar until combined.
Add in the yogurt.
Tip in the liquid ingredients to the dry ingredients and stir well.
Spoon the batter into muffin cases. Top with almond flakes
Bake at 170 C for 18 to 20 minutes.