Chefs Collective: Guksu or Korean Noodles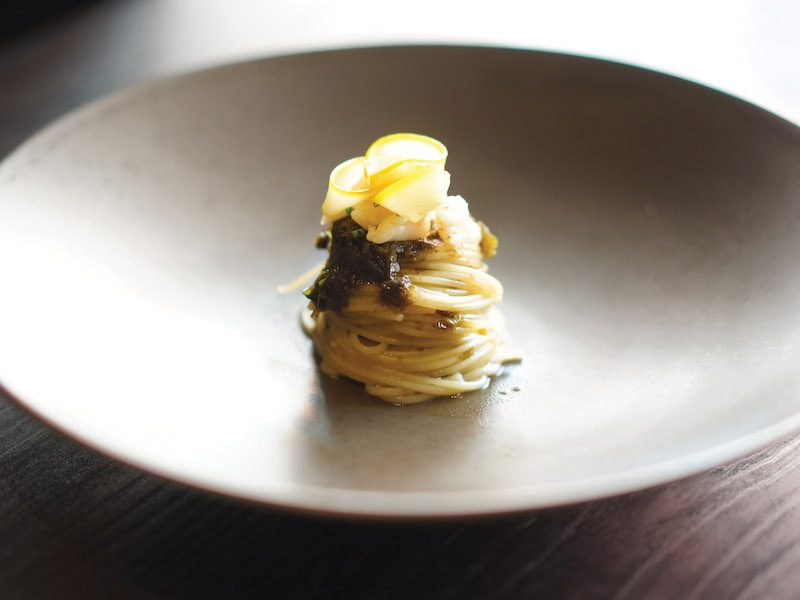 Longtime Honest Cooking contributor, Michelle Tchea, has debuted a new cookbook, Chefs Collective: Recipes, Tips and Secrets from 50 of the World's Greatest Chefs, that showcases recipes from chefs around the world. Check out one of the recipes for Guksu and enter to win a copy of the book.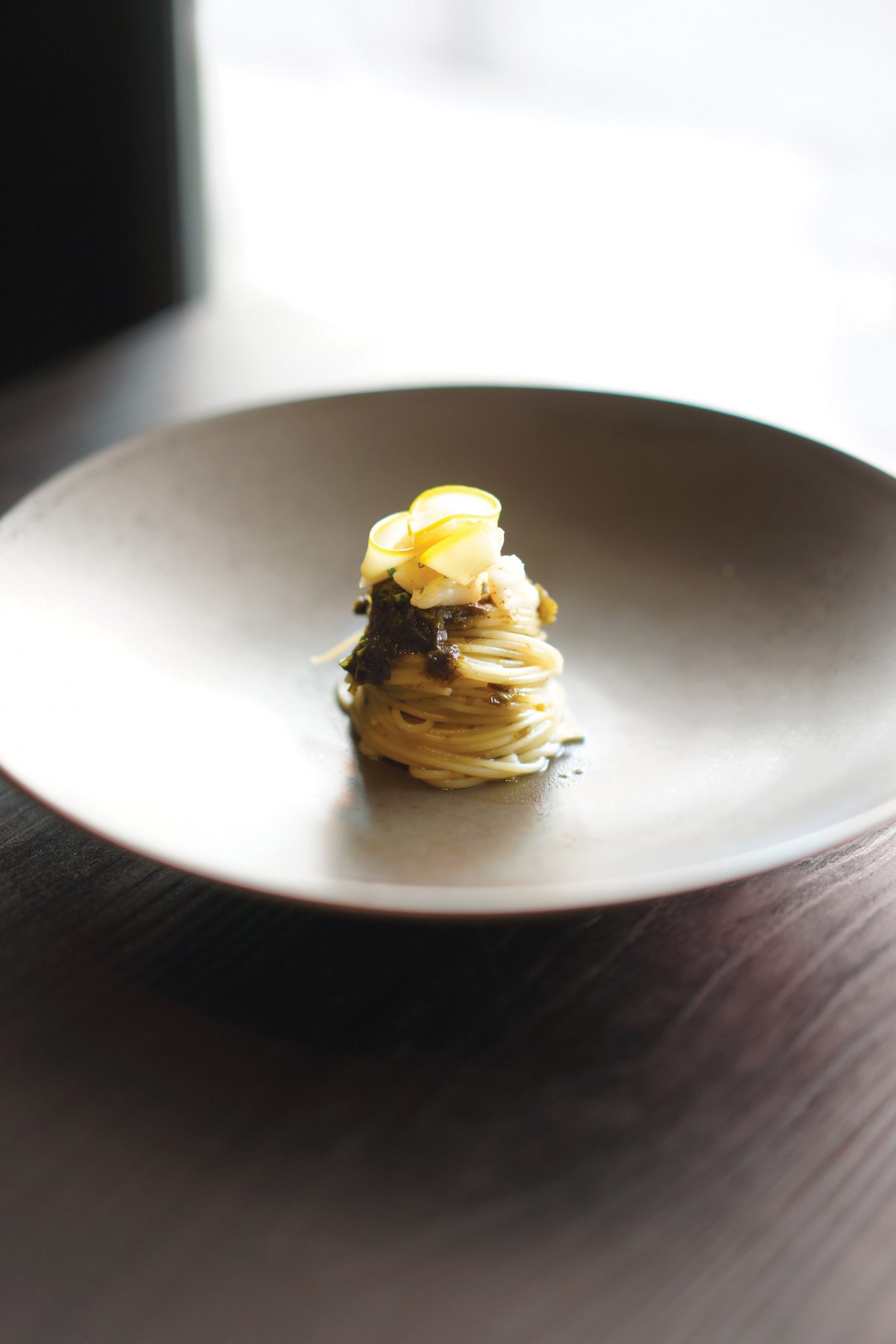 Chefs Collection by Michelle Tchea is a book compiling recipes from rising and renowned chefs around the world. Highlighting chefs with Asian roots, family and background, food and travel expert, Michelle Tchea shares recipes, tips and secrets from the world's greatest, in her fourth book.
Driven by her worldly travels and discoveries, Michelle and her chefs wants to demystify and debunk what people think and know about Asian food. Discover new food destinations to visit on your next trip to Paris and go beyond guidebooks with these great rising and renowned Asian chefs. From the great Japanese-Parisian chefs in France to learning tips and recipes from trendy chefs in Korea, Chefs Collective is a definitive guide to fuel your culinary curiosities.
This recipes for Guksu or Korean Noodles comes from the book from Chef Sun Kim from Meta Restaurant in Singapore.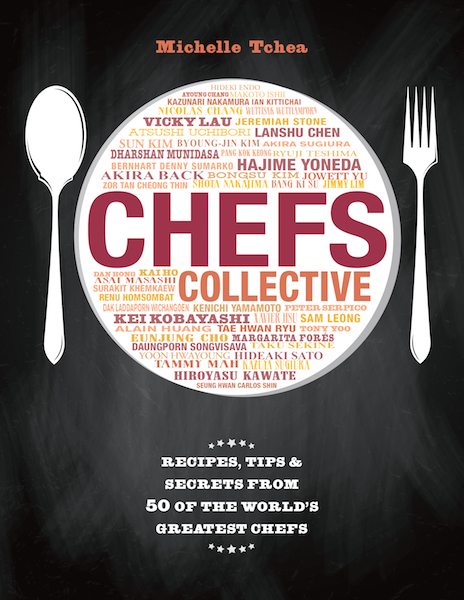 Enter below to win a copy!
See Also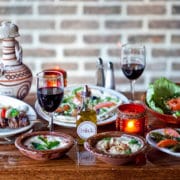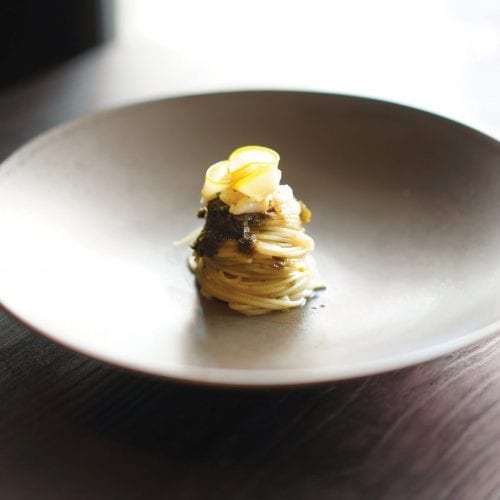 Chefs Collective: Guksu or Korean Noodles
Chef Sun Kim
Ingredients
dashi
500

ml

16 fl oz / 2 cups water

50

g

13/4 oz anchovies

1

kombu
Guksu
8

sheets Korean dried seaweed

soaked in water for 45 minutes and strained

2

tsp

olive oil

4

cloves

garlic

peeled and sliced

100

g

31/2 oz Korean dried seasoned seaweed

1

tsp

yuzu kosho

70

g

21/2 oz capellini pasta

Salt to taste

Ground black pepper to taste

30

g

1 oz spanner crab meat
Garnish
20

g

2/3 oz chives, finely chopped

30

g

1 oz yellow zucchini, peeled and thinly sliced
Instructions
Prepare dashi. Bring water in a pot to a boil. Add anchovies and kombu and simmer for 25 minutes. Strain and set aside.

Prepare guksu. Cut Korean seaweed into bite-sized pieces. Heat oil in a pot over medium heat and sauté garlic until golden brown. Add dried seaweed and seasoned seaweed, and continue to sauté. Add dashi and yuzu kosho and simmer over medium heat for 15 minutes. In another pot, cook pasta in lightly salted water for 3 minutes. Strain pasta and add to simmering dashi. Cook for another 2 minutes or until pasta is al dente.

Heat oil in a non-stick frying pan over high heat. Sauté crab meat until fragrant. Drain and divide pasta into 4–5 servings.

Twirl each serving into a tight ball and arrange on serving plates. Season with salt and pepper. Garnish with chopped chives, sautéed crab and zucchini.
Notes
TIP Make sure not to overcook the pasta. It is important to retain the texture of the noodles.
NOTE Yuzu kosho is a type of Japanese seasoning usually made from chilli, yuzu zest and salt.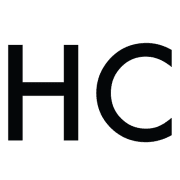 Honest Cooking
The Honest Cooking editorial team handpicks inspiring culinary stories to share with you that we think are beautiful. As an international online culinary magazine with the ambition to truly change the face of online food media we hope to create an inspiring place for serious culinary debate, salivating recipes, interesting food news and international food-fun.