Christina Soong-Kroeger meets up with another acclaimed chef from the Barossa Valley in Australia.
By Christina Soong-Kroeger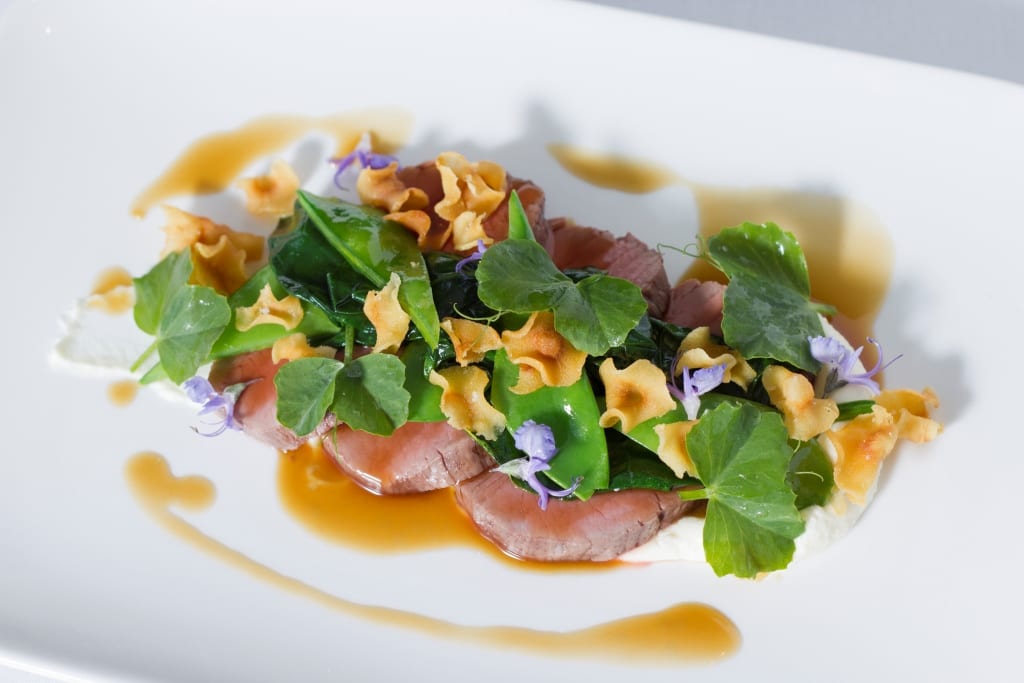 Acclaimed fine dining restaurant, Appellation at The Louise, has a new Executive Chef: Ryan Edwards. Christina Soong-Kroeger asks Ryan about his cooking philosophy, his favourite suppliers and what diners can now expect at Appellation.
Ryan, where did you do your training and where did you work previously?
I trained at Regency TAFE in Adelaide after having worked in the industry for a few years, before moving to Port Douglas, to learn how to cook seafood. We had a seafood wholesaler as part of the restaurant and got lots of experience in all manner of tropical seafood whilst working in an incredibly busy environment.
Then I worked on the Gold Coast at a restaurant right on Burly Point, once again doing huge numbers for breakfast and lunch and slamming out 'Modern Australian' cuisine, before making the big decision to move back to the Barossa.
I started working at a winery/restaurant called Krondorf Road café at Kabminye Wines. After years of big numbers and dishes without soul, I walked into a job where I was the cook, dishy, gardener and maintenance man, doing only a breakfast's worth of customers on the Gold Coast over a week. I had to learn how to make a German almond cake by first cracking the almonds, preserve bucket loads of quince and figs and how to bake bread in a wood fired oven.
It was a sharp learning curve but it was where I first got the taste of what it meant to be a part of something more than just making money; to keep traditions alive and to have skills that most cooks in our modern world do not have. It was a great place to start what was to become my own research into the Barossa. I then worked for a few restaurants in the Barossa before spending the last five years here at Appellation.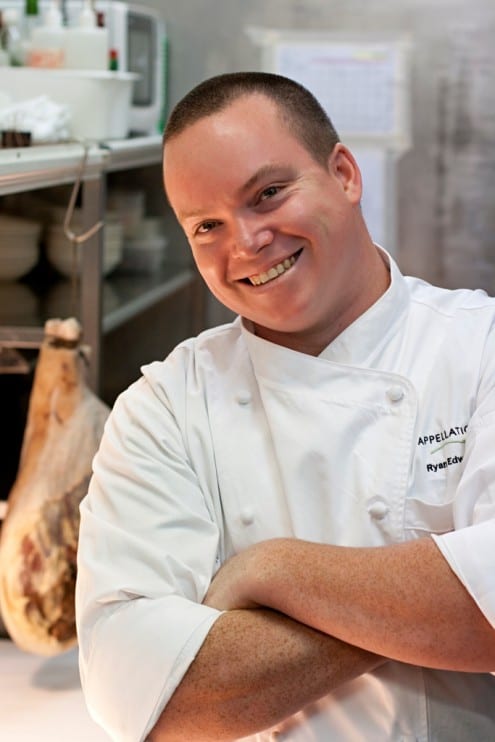 Who or what are your key influences in the kitchen?
We have such a creative and vibrant team that I think we all influence each other in a positive way. We all differ in our thoughts but are encouraged to express our opinions and generally arrive at a better point than when we started. (Former Executive Chef) Mark McNamara has probably been the biggest influence on all of us, with such a strong philosophy on food and localism, a great palate for food and wine and an amazing culinary knowledge; he has led us all to become greater chefs and professionals.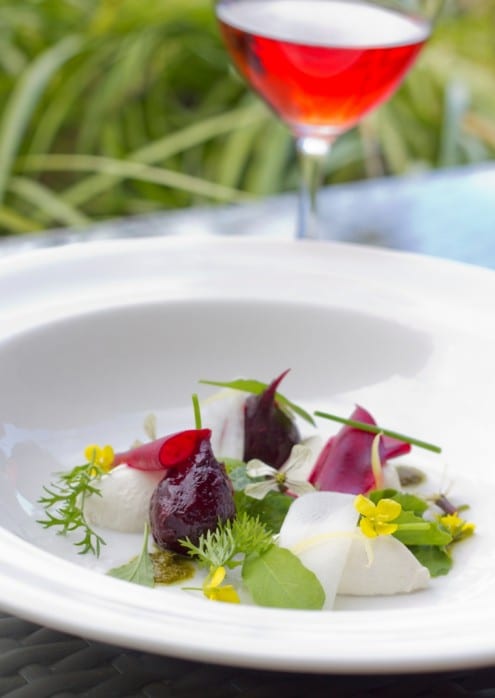 What is your cooking philosophy?
My approach to cooking is simple; put the effort in early and the rest will take care of itself. By that I mean, spend the time looking for the best quality ingredients, and treat them simply, the results will always be good.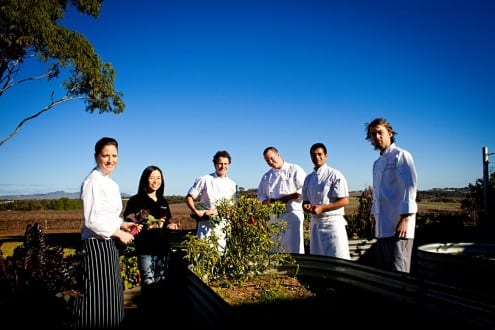 Which local wineries do you recommend?
Having been in the Barossa for most of my life I visited many a cellar door. I think the most interesting experiences in wine tasting are not always where the most iconic wines are. Being able to talk to the man who makes the wine, being in the same environment as where it is made and being able to see the vineyard are part of creating an experience that cannot be matched. My favourites include Tscharke's winery across the road from us at The Louise, you drive through the vineyard, pass the winery, to the cellar door that has been designed by the winemaker, to taste some of the most interesting wines made in the Barossa. But this is just one and there are too many to mention here!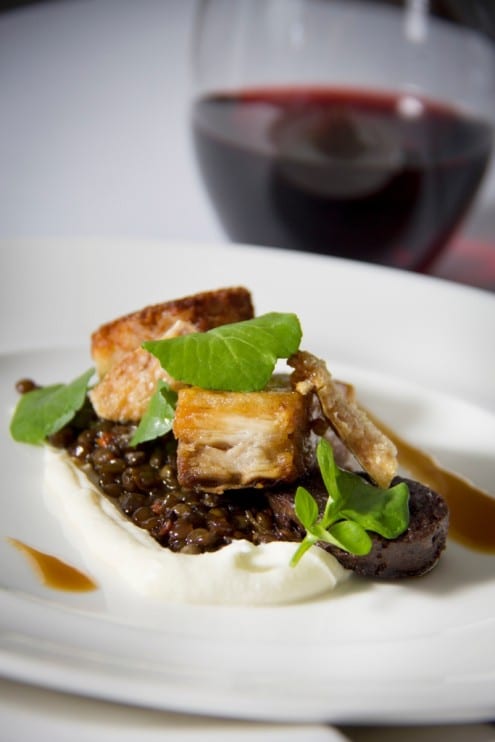 The Barossa is also known for its artisan food producers. Who are some of your favourite producers and why?
When talking about food producers in the Barossa you cannot go past Linke's Butchers in Nuriootpa. It has been part of the scenery forever. Their mettwurst is probably the best in Australia, as is the bacon and ham. The smokehouse runs next to the shop virtually continuously. On a cold winter morning there is nothing in this world better than smelling the red gum smoked bacon.
What do you love most about being Executive Chef at Appellation?
Having such a supporting team of professionals to work with.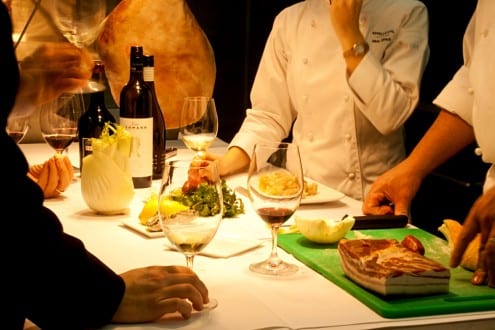 What are some of your favourite dishes on the current menu?
Today was special for some of us in the kitchen as we got our first delivery of local asparagus! It is amazing, and we don't eat as much of any product that comes in! On the chef's tasting menu tonight we served steamed asparagus, tarragon emulsion and local hazelnuts matched with Henschke's Semillon Sauvignon Blanc. The only thing that wasn't grown by us or bought from suppliers within twenty kilometres of us was the butter.
Appellation at The Louise
Corner Seppeltsfield and Stonewall Roads
Marananga, Barossa Valley, South Australia
Tel: +61 8 8562 4144
Email: dine@appellation.com.au
Christina Soong-Kroeger
Christina publishes The Hungry Australian - a collection of recipes, reviews and stories about food - and is a regular contributor to Sumptuous. Her writing has appeared in the China Daily and That's Shanghai while her photography regularly appears on Foodgawker, Tasteologie and Photograzing. After eating her way around Shanghai, London, Hong Kong, Leeds and Melbourne, she now calls Adelaide, South Australia, home again.