Served over rice or wrapped up in tortillas this flavorful chili chicken is easy to make and we so look forward to eating it whenever it's on our menu at home.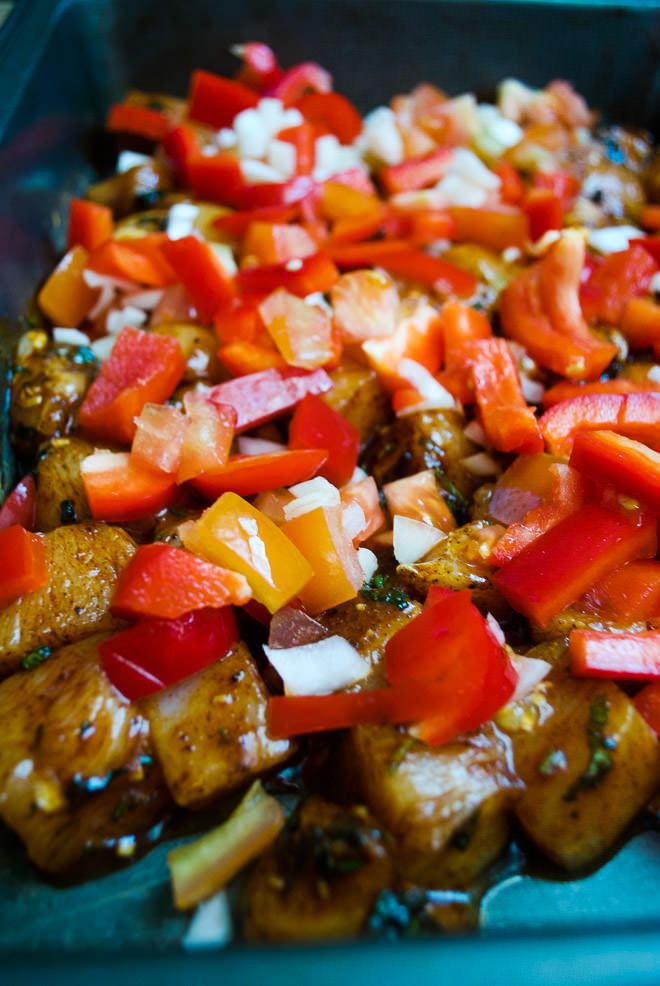 This easy Cheese and Chili Chicken Burrito is, as in the title, so easy to make and it's absolutely delicious!
This recipe was given to me by a dear friend, Maggie, who said it was one of her favorites to make. And I have to say it's definitely become one of our favorites too! Thanks so much for sharing your recipe with us!
To make this recipe you'll need:
olive oil, chopped fresh cilantro leaves, chili powder, ground cumin, salt, garlic, black pepper, a pinch of cayenne, chicken, bell peppers, onions, tomatoes and cheese + oven and pan + any additional toppings you'd want to add
Preheat the oven to 400 degrees F. While that's heating, mix together olive oil, cilantro, chili powder, cumin, salt, minced garlic, black pepper and cayenne.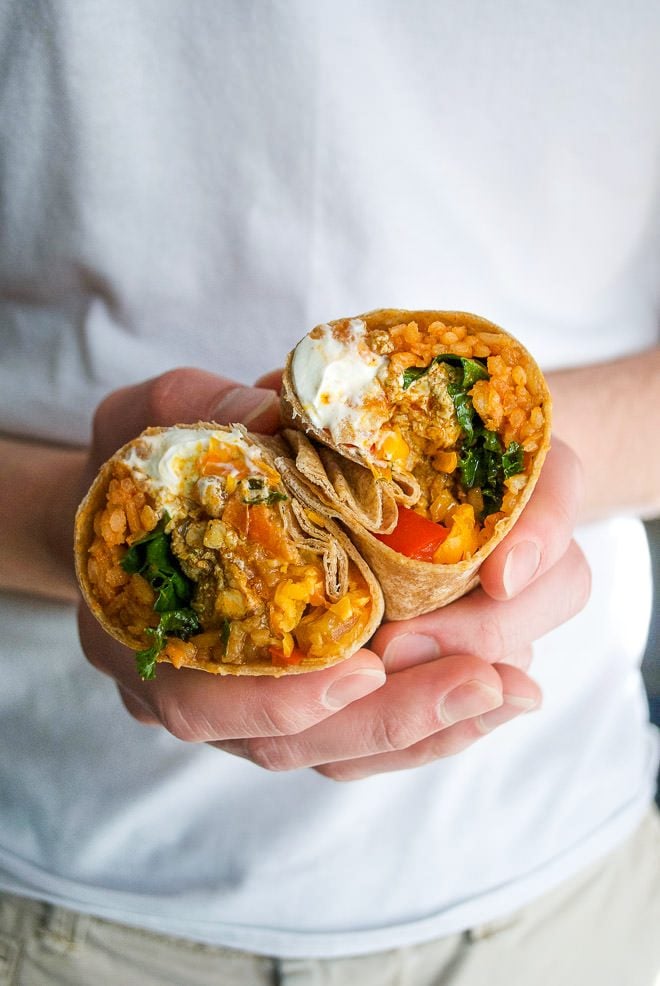 Then toss in the chicken to coat. Once that's done, pour all that goodness into a pan.
Stick it in the oven and allow to cook until fully done. For me that was about 15 minutes. But if you cut your chicken up larger or want your vegetables to be softer, I'd recommend cutting your chicken into larger pieces and cooking everything longer.
Another thing that's great about this dish, that my friend recommended, is that you can really pile on all the veggies depending on how many people you're feeding. Seriously, add all the peppers, onions, or even other vegetables, if you want! The more the merrier!
See Also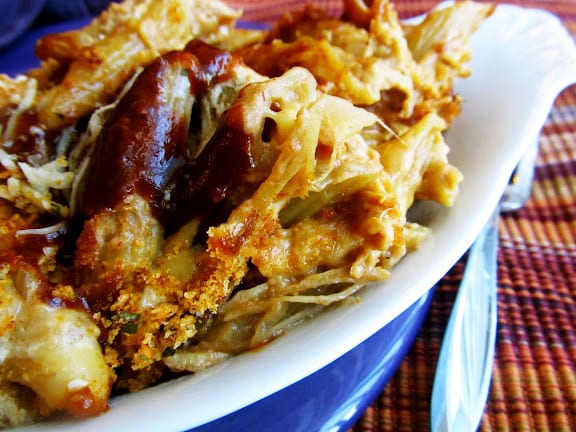 Side note- my son loves this dish!
Once everything is done cooking, top with cheese. Melted cheese on top of this chicken dish takes it over the top!
The recipe says to serve it with Spanish rice, lettuce, sour cream, salsa, and cornbread. Or you could also serve it with all that (minus the cornbread) in a burrittttooooo!!! Delicious! We LOVE MEXICAN FOOD in this house!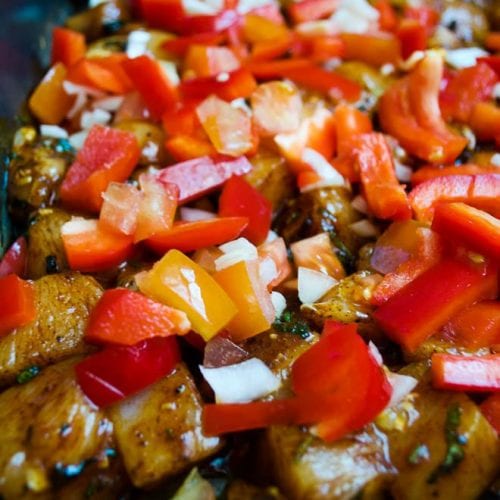 Cheese and Chili Chicken Burrito
Ingredients
2

tbsp

olive oil

2

tbsp

chopped fresh cilantro leaves

or dried

1

tbsp

chili powder

1

tbsp

ground cumin

2

tsp

salt

1

clove

garlic

chopped

1/2

tsp

ground black pepper

1/8

tsp

cayenne pepper

1-1 1/2

lbs

chicken breast

diced

1

bell pepper

sliced

2

tbsp

onion

diced

1

plum tomato

cored and diced

1-1 1/2

cup

shredded colby jack or cheddar cheese
Instructions
Preheat oven to 400 degrees F.

Whisk together oil, chopped cilantro, chili powder, cumin, salt, garlic, pepper, and cayenne in a bowl. Add the chicken and toss to coat.

Transfer the chicken to a non-stick (or foil-lined) pan and top with the pepper, onion, and tomato.

Roast until cooked through. Remove from oven and immediately too with cheese.

Serve with Spanish rice, lettuce, sour cream, salsa, cornbread. Or as a burrito! Enjoy!
Megan Pearl
Wife, Momma, and Author behind the food blog, The Little Momma. The best way to enjoy the everyday food and life we experience is through little hands, full bellies and happy hearts. With a background in Nutrition, I develop and revamp recipes that are easier to make for the everyday cook.