These poppyseed muffins are anything but ordinary. Made with almond extract, they're especially soft and flavorful, but not too sweet, and are topped with a glorious vanilla bean glaze.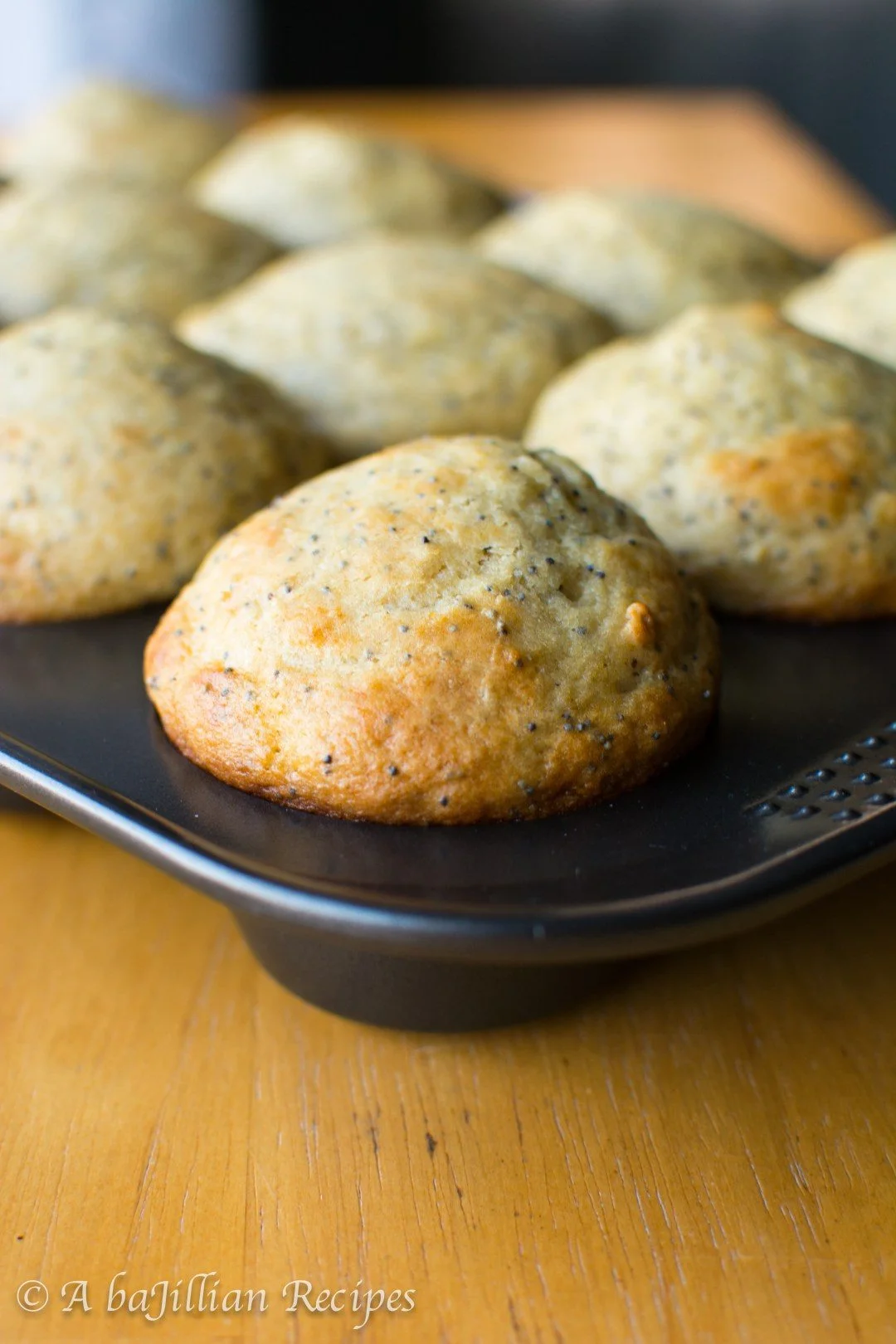 Why are poppy seeds so ding dang darn GOOD???
I mean, think about it. It's just a teeny tiny seed, but somehow it transforms breads and cakes into the most magical confection brimming with flavor. It truly is a magical seed, in my opinion.
Whenever I think of poppy seeds though, I'm reminded of that episode of "Seinfeld" when Elaine's drug test at work comes back positive for opium after eating her favorite poppy seed muffins. Some say this whole opium/poppy seed matter is a myth, and others say it actually happens.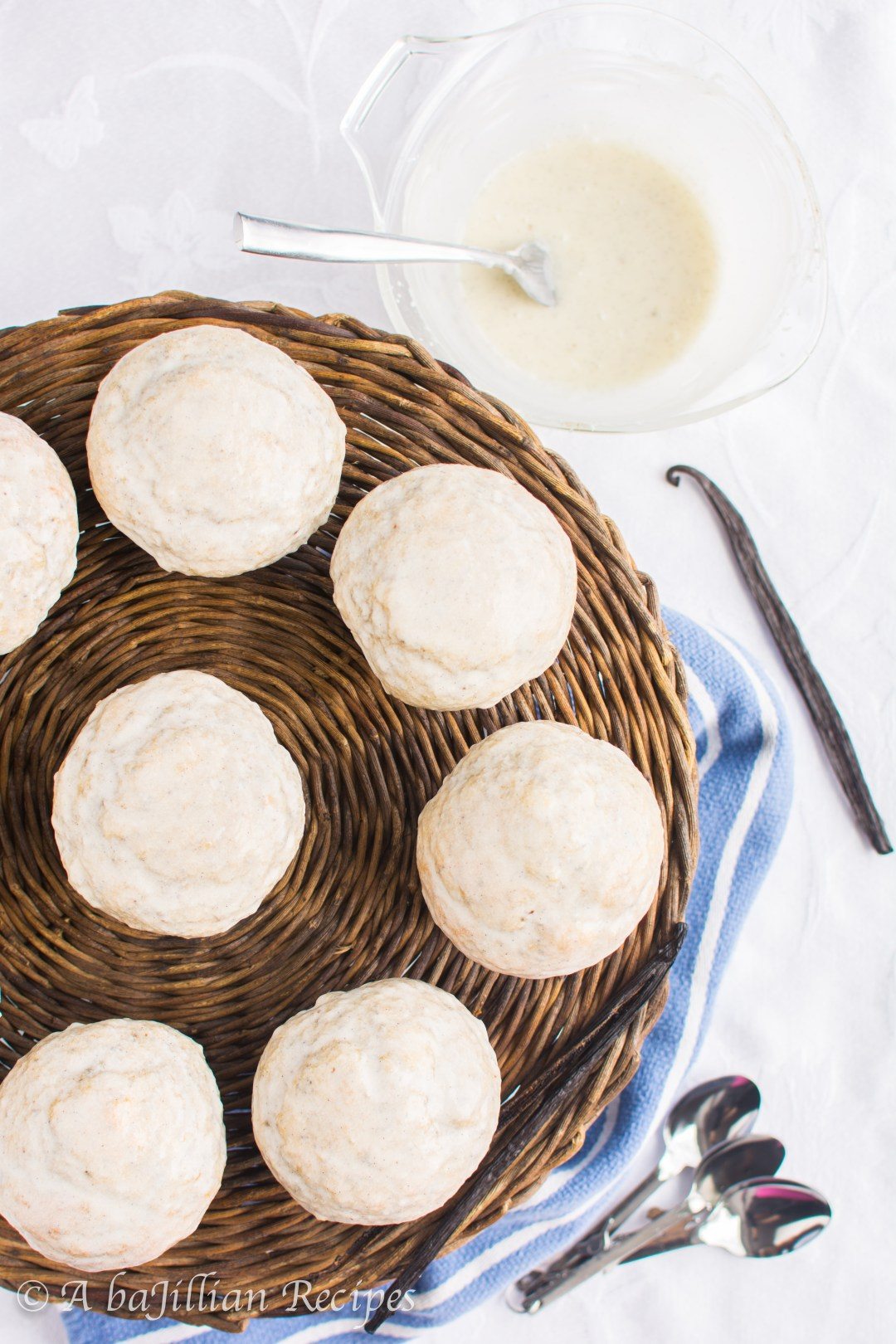 This is actually the first ever poppy seed recipe I've ever posted on my blog. Can you believe it?? How can that be true when poppy seed muffins are one of my all-time favorite muffins ever?? I seriously cannot fathom how it took me a whole FOUR flippin' years to post a poppy seed recipe. At any rate, I'm so glad I finally decided to create this classic with my own little spin on it.
While poppy seed and lemon go hand in hand, I really just wanted these muffins to be all about that poppy. I didn't want the lemon to overshadow the poppy seeds, so I paired it with my most favorite flavoring–almond extract! The combo of the two flavors is absolutely heavenly, providing a lighter, fruitier sweetness to the muffin.
Speaking of sweetness, these ain't no Costco poppy seed muffins which are basically giant yellow cupcakes with poppy seeds. No shade or anything, because I do like my Costco muffins. However, these little guys are more of your classic, not overly sweet muffins. Just as the Universe intended them to be.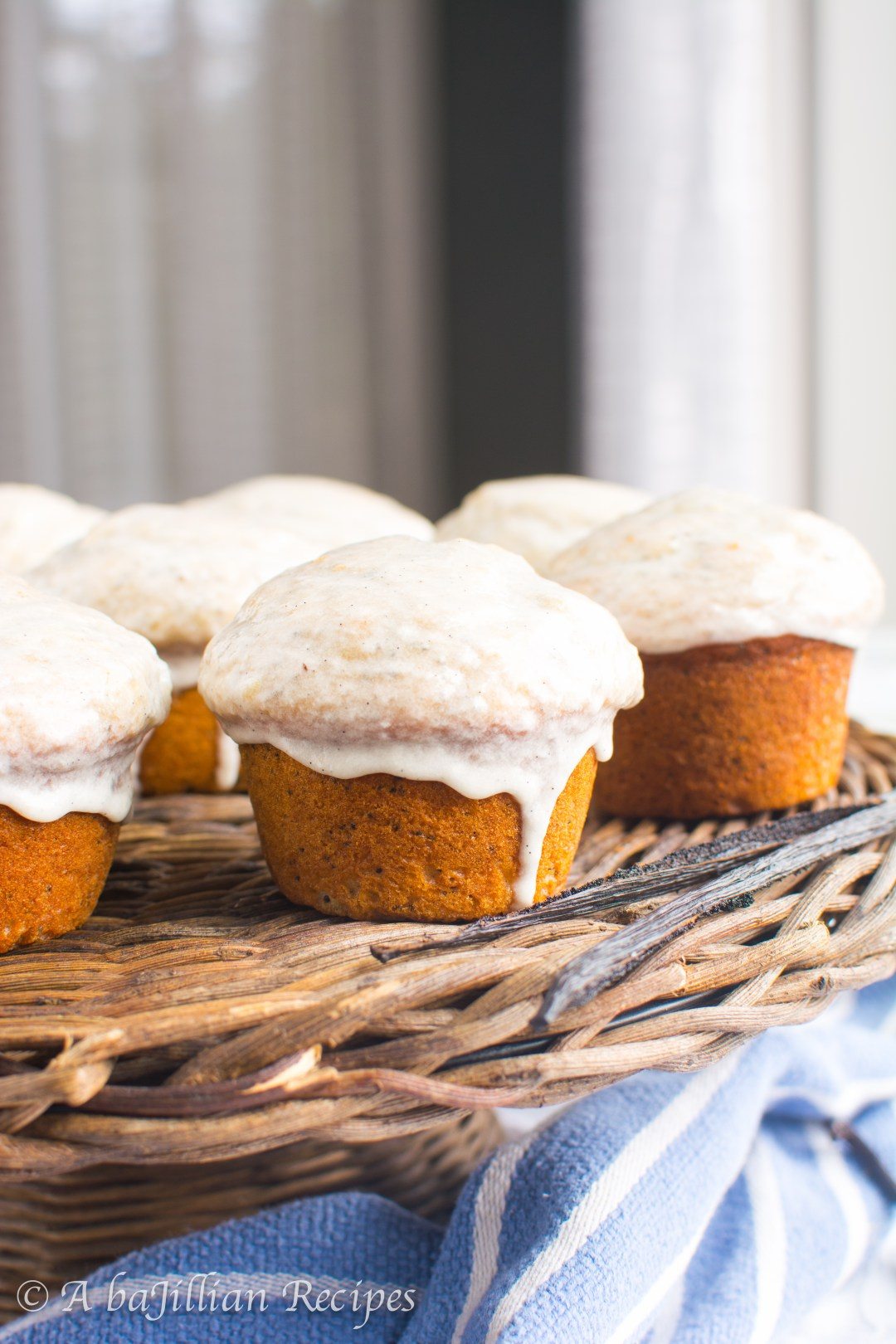 These muffins were dying to be drenched in a sugary sweet glaze of vanilla bean icing. Since these muffins aren't overly sweet to begin with, the icing was the perfect way to turn the sweetness up a few notches. The vanilla bean flavor really enhances the almond in these muffins as well as the nuttiness of the poppy seeds.
And while these are plenty good just as they are, muffins just aren't complete without that little dab of butter.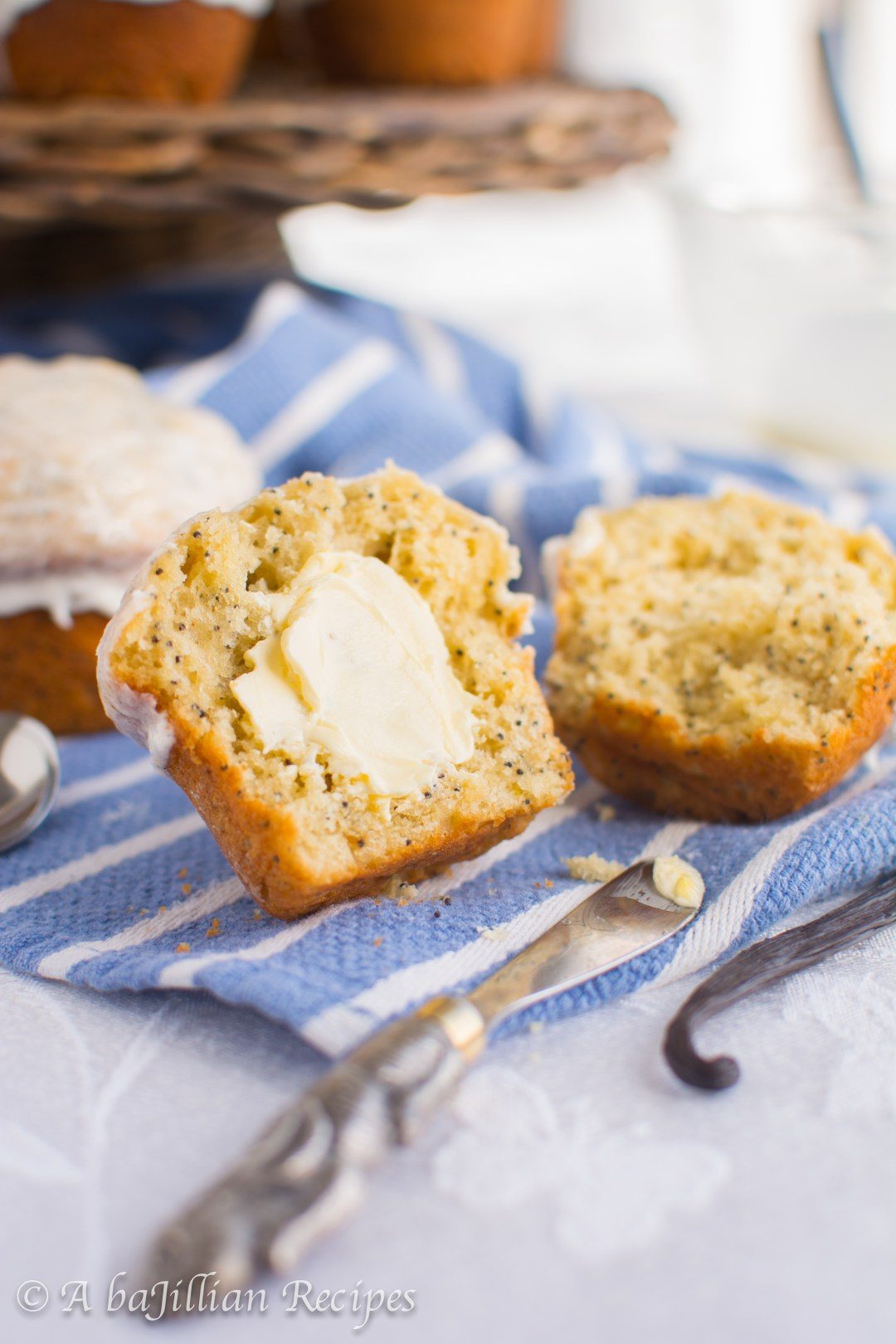 Click here for the vanilla bean glaze recipe.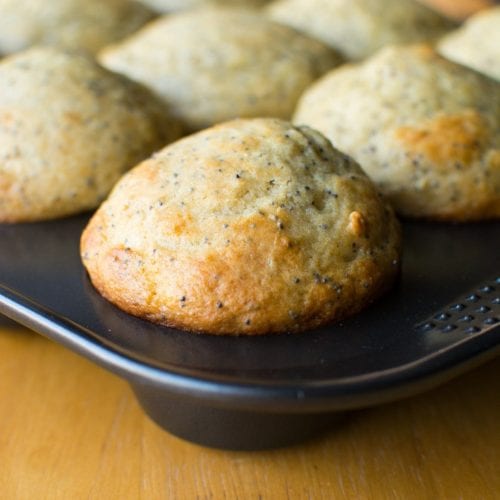 Almond Poppyseed Muffins
Jillian Hatsumi
Ingredients
Muffins:
2

and 2/3 cup all-purpose flour

1

Tablespoon

baking powder

1

teaspoon

baking soda

1/2

teaspoon

salt

1/2

cup

granulated sugar

3/4

cup

brown sugar

packed

2

eggs

1/4

cup

unsalted butter

melted and cooled

1/4

cup

canola oil

1

and 1/2 cup plain Greek yogurt

1/4

cup

milk

1

and 1/4 teaspoon almond extract

1

teaspoon

vanilla

2

and 1/2 Tablespoons poppy seeds
Icing:
Click the link above for the recipe.
Instructions
Make the Muffins: Preheat oven to 375ºF degrees. Spray a 12-count muffin pan with non-stick cooking spray, or line with paper liners.
In a large bowl, whisk together the flour, baking powder, baking soda, and salt until combined; set aside.

In another bowl, whisk both sugars and the eggs together until thickened and combined. Whisk in the butter and canola oil. Add the yogurt, milk, almond extract, and vanilla, and continue whisking until combined.

Pour the poppy seeds on top of the dry ingredients, then use a rubber spatula to gently fold the wet ingredients into the dry ingredients until just combined. Do not overmix.

Spoon batter into prepared muffin pan, filling 3/4 of the way. Bake for 12-14 minutes, or until a toothpick inserted in the center comes out with few moist crumbs attached. Allow to cool in the pan for 10 minutes before transferring to a wire rack to cool completely.
Notes
*1 Tablespoon of vanilla extract can be substituted.
**For a thicker coat of icing, once the icing has set, dip the muffins in the icing a second time and allow them to set up again.
Jillian Hatsumi
I'm Jillian, the writer, baker, chef, recipe creator, and amateur (very amateur) photographer of A baJillian Recipes. Though I'm not a classically trained chef, I like to think I know my way around a kitchen pretty well. Aside from baking, cooking, and EATING, I also enjoy acting, couponing (I LOVE saving money!!), running, working out, photography, and playing with my little fluffernutter, Olivia. She's a dog, if you're wondering...