PARTNER POST – Get inspired with creatively crafted Castello Blue Cheese as we celebrate a Summer of Blue with #BluesdayTuesday.
Sweet, nutty, and with pockets of creamy blue cheese, these scones are perfect with your morning coffee and can be baking in your oven in no time.
By Vicky Cassidy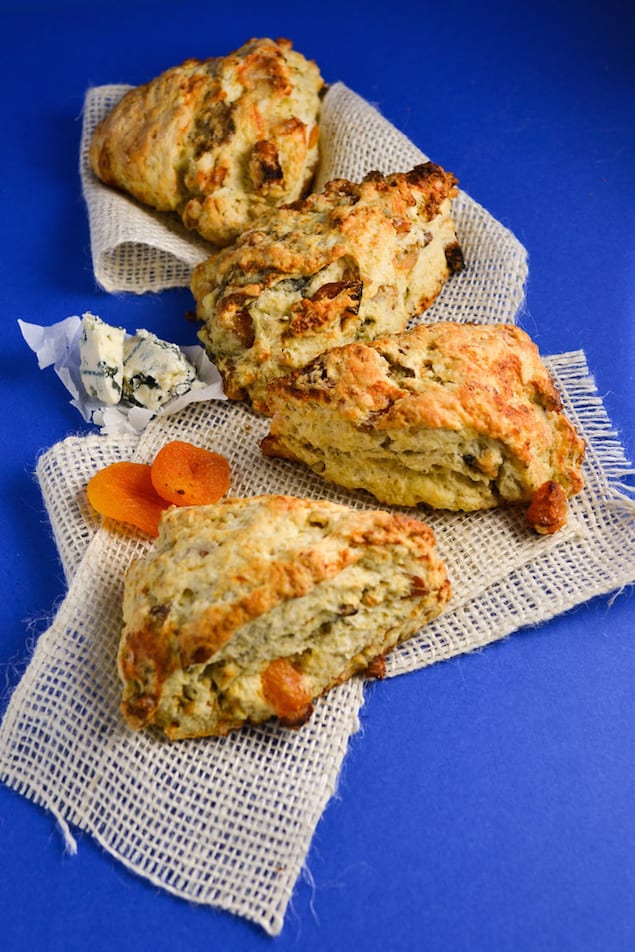 What do I do with a beautiful, luxurious, creamy wedge of blue cheese?
My first instinct is to break off chunks with my hands and eat it in quantities that I only allow when I'm home alone with a bottle of wine. My second instinct is to toss it into a lovely summer salad, which is equally delicious and significantly less embarrassing.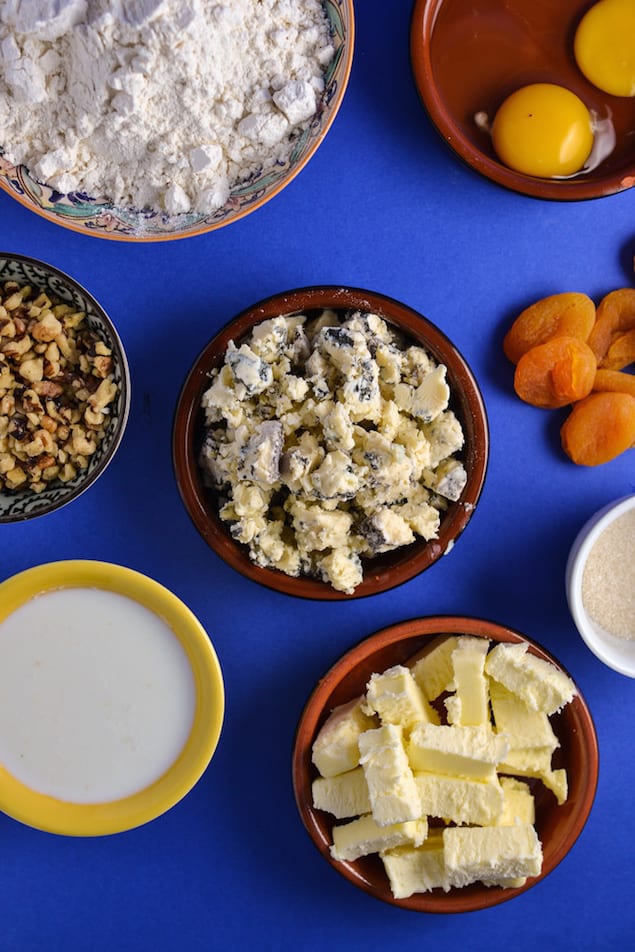 My third instinct is to bake it onto a flatbread with figs and arugula or to spread it onto a crostini.
But, instead of all of those delicious ideas, let's put it is scones. Scones, unlike my arch-nemesis the croissant, are incredibly easy to bake at home. Croissants are much more enjoyable (and usually taste better) when eaten at your local bakery or coffee shop. It also means that you weren't the one that had to get up at 3:00AM so you could eat it for breakfast.
But scones, these you can make at home in under an hour. You can even freeze the dough and bake it in the morning for that extra fresh straight-out-of-the-oven taste.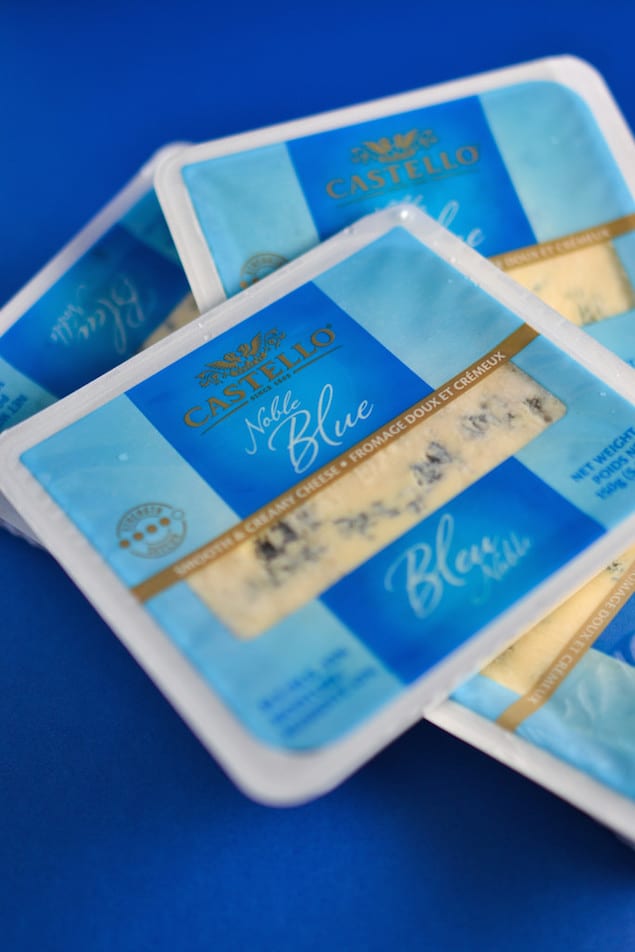 Castello's Noble Blue cheese is creamy and slightly spicy and pairs wonderfully with dried apricots and walnuts. When baked into a scone, it creates little pockets of melted deliciousness that you'll love biting into.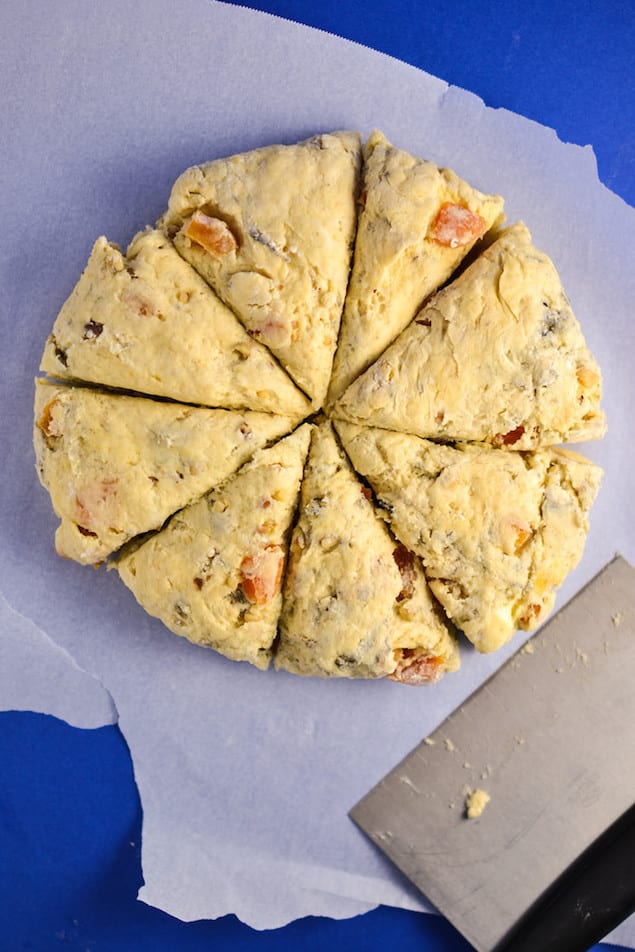 Sweet, nutty, creamy, and slightly salty—now that's the type of breakfast I can get excited about. A tea or coffee in hand, it tastes like perfection.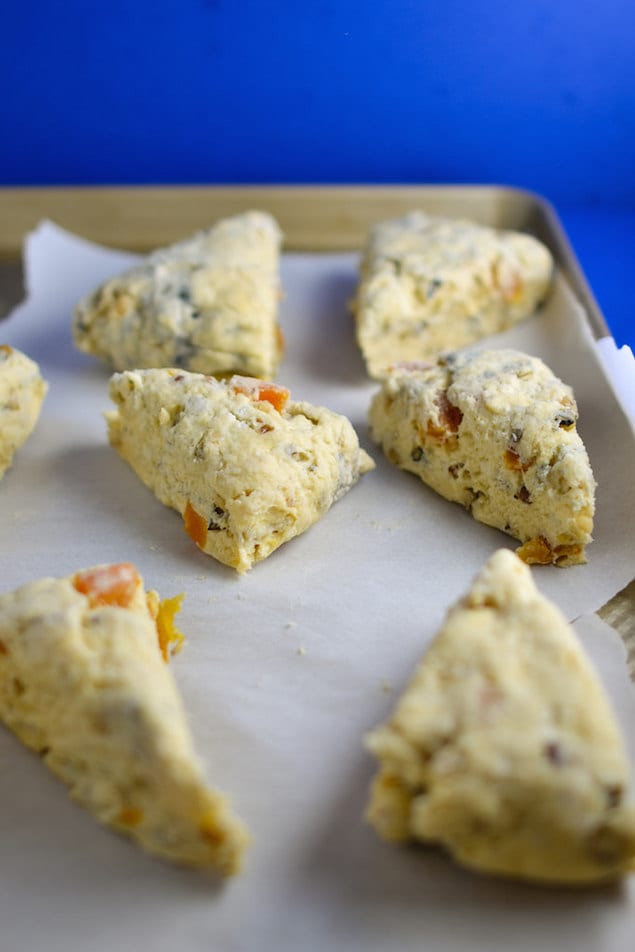 Castello Summer of Blue — Apricot and Blue Cheese Scones
Sweet, nutty, and with pockets of creamy blue cheese, these scones are perfect with your morning coffee and can be baking in your oven in no time.
Recipe Type:
Baking, Breakfast, Pastry
Ingredients
2½ cups all purpose flour
2 tablespoons sugar
1 tablespoon baking powder
1 teaspoon Kosher salt
8 tablespoons unsalted butter, cut into cubes
2 eggs
⅔ cup buttermilk (alternatively, you can use ⅔ cup whole milk with ½ tablespoon lemon juice stirred in)
½ cup walnuts, chopped
20 dried apricots, quartered
4½ ounces (about 1 cup) Castello Noble Blue cheese, crumbled into large chunks
Instructions
Preheat oven to 400F.
In a large bowl, mix together flour, sugar, baking powder, and salt. Cut in butter until coarse lumps form. Add eggs and buttermilk and mix until well combined.
Stir in walnuts, apricots, and blue cheese. Use your hands to knead the dough in the bowl until ingredients are mixed throughout.
Transfer dough to a lightly floured surface and shape into an 8 inch round. Cut round into 8 even triangles. Transfer scones to a parchment paper lined baking sheet. At this point, you can freeze the scones.
Bake for 25 minutes, until scones are golden brown. Some cheese may ooze out the sides. If baking scones from frozen, bake for 30-35 minutes.
Let cool for 10 minutes before serving.
Vicky Cassidy
Vicky Cassidy can usually be found in her Madison, WI kitchen with cumin or paprika in her hair and olive oil smudges on her camera. She is a self-taught cook and the occasional baker, and she loves oversharing stories about her kitchen and life on Things I Made Today.