Carrot Hot Sauce with Habaneros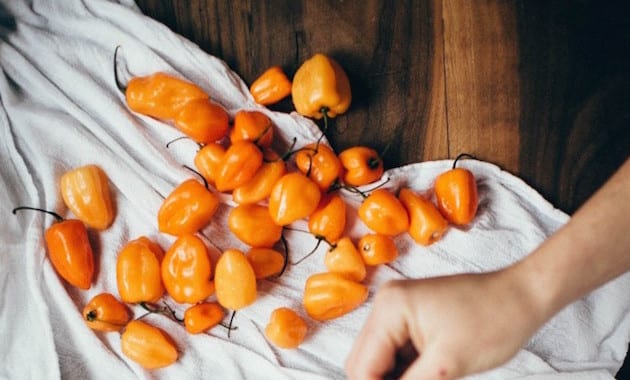 A vibrant hot sauce with the perfect blend of sweet and spicy that can replace your loved Sriracha in an instant.
By Kelsey Boyte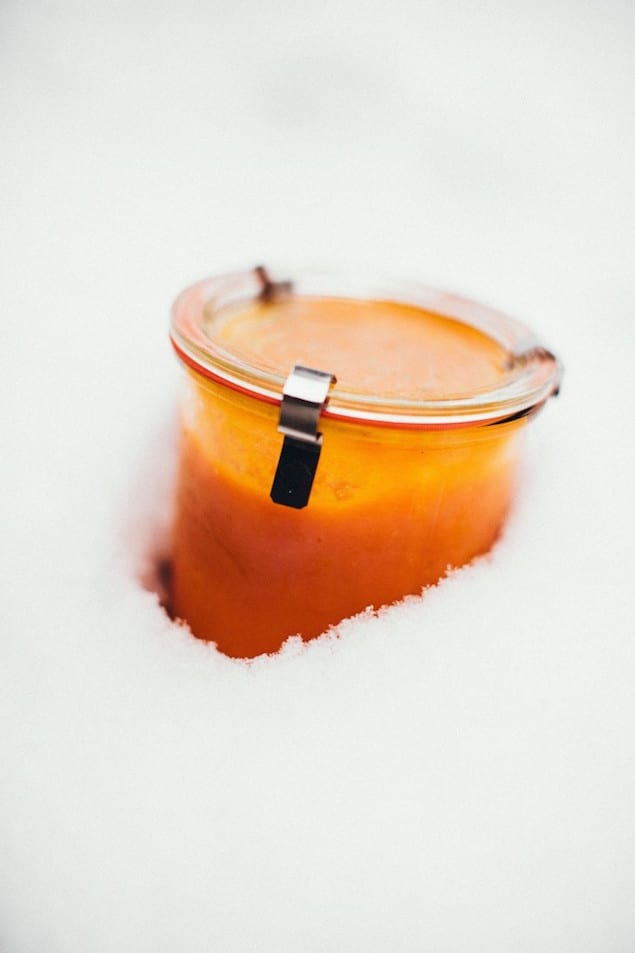 Adapted from my friends Corbyn and Caroline who discovered a love of carrot based hot sauces while honeymooning in Belize last year. This recipe makes about 6 quarts of hot sauce. Yes! You read that right 6 qts. I felt like there was really no sense in making a small batch when so many friends go through sriracha so quickly. You can easily halve, quarter, or further divide the recipe to make a smaller portion with the same result.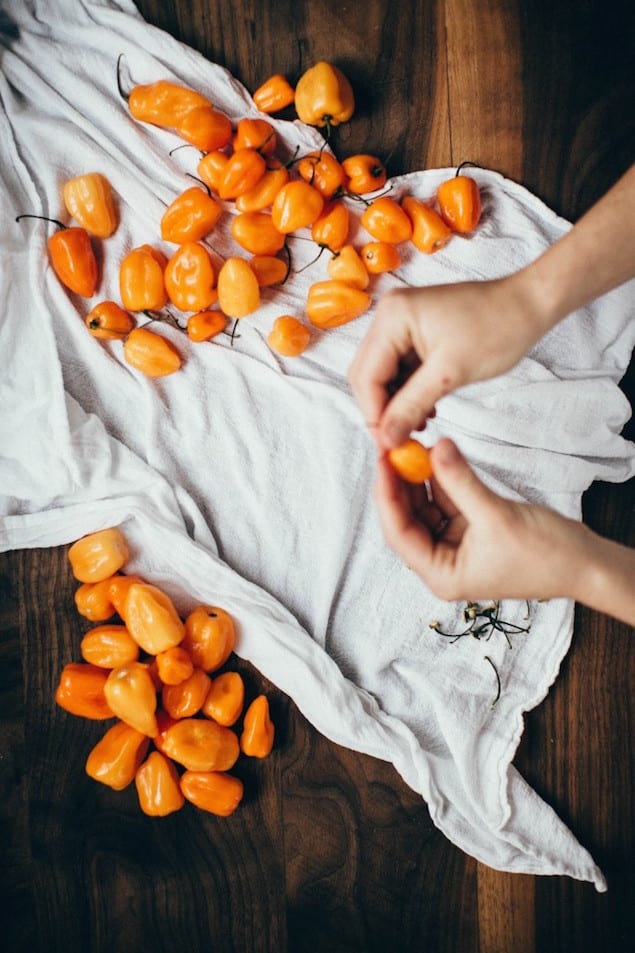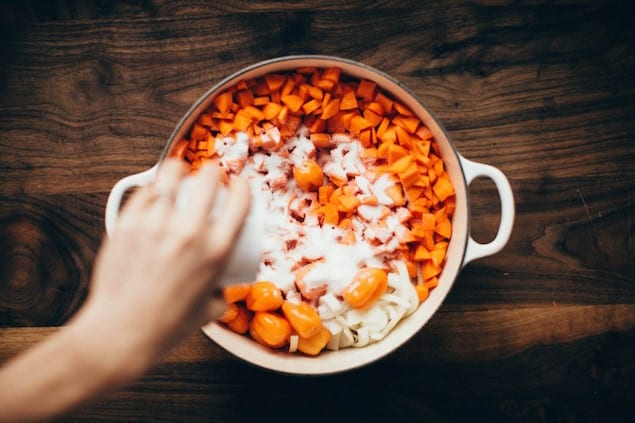 Carrot Hot Sauce with Habaneros
A vibrant hot sauce with the perfect blend of sweet and spicy that can replace your loved Sriracha in an instant.
Recipe Type:
Side, Condiment, Sauce
Ingredients
15 garlic cloves, unpeeled
2 cups peeled, chopped carrot
4 medium sweet yellow onions, chopped
30 medium habanero chiles, stemmed
3 cups white vinegar
¼ cup salt
¼ cup sugar
Juice of 6-8 limes
Instructions
Roast the garlic in a skillet over medium heat, turning regularly until soft and blackened in spots, 10 to 15 minutes.
In the same pot, combine the carrot, onion and habanero chiles with the vinegar, 3 cups water, salt and sugar. Partially cover and simmer over medium-low heat until the carrots are thoroughly tender, about 20 minutes. Blend until smooth. Thin with a lime juice and more water if the sauce seems too thick. Taste and add salt as preferred. Store in glass jars in the fridge.