Carrot Coconut Soup with Coconut Encrusted Shrimp
This delicious spicy, sweet soup is healthful and vibrant. Coconut encrusted shrimp add a little decadence.
By Margo Elfstrom
While going through my refrigerator today, I realized that I had a ton of baby carrots.  When I bought them, I had every intention of eating them as a snack, instead of my normal ration of almonds and dark chocolate chips.  It seems that I'm a creature of habit and the carrots have taken up space in my refrigerator for more than a week.  The almonds and chocolate chips, however, have miraculously disappeared.
I started thinking about cravings and what we tend to put in our mouths.  In my case, if it has a layer of salt or is dipped in chocolate, I'm on it like a cat on a mouse.  As much as I try to eat healthful foods, I have been known to indulge in not so healthful snacks.  I can honestly say that I'm all about the taste bud orgasm but I also realize that if that's all a food can give me, I should probably break up with it.   As with my dating life, sometimes I just don't have the will power to let go and move on.  For now, I've decided to settle for a balance between truly healthful and tasty and truly tasty but not so healthful.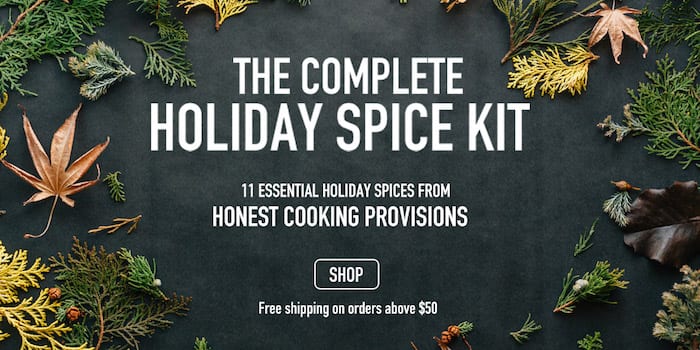 In my search for balance, I've come across a lot of information.  I don't begin to claim that I'm an expert on any of it.  If you need a partner that will help you win at trivia…I'm your girl, otherwise I feel it's best to admit that there's a lot that I don't know.  Some of the information that I've picked up along the way includes herbal remedies, Chinese medicine and Aryuvedic practices and all of it completely fascinates me.  However, the other thing I can admit is that discipline is not a strength of mine either, so my best bet is to balance between the really healthy and the bad but tasty.  With that in mind, I decided to create a truly healthful dish, with a side of deep fried yummy, which in this case is an amazing ginger, coconut, carrot soup with coconut shrimp on the side.  The soup is delicious on it's own but I have to admit that the shrimp did give me that  TBO that I was looking for.

Amazing Coconut Carrot Ginger Soup
This delicious spicy, sweet soup is healthful and vibrant. Coconut encrusted shrimp add a little decadence.
Author:
Margo-A SaucyCook
Ingredients
30 ml olive oil (2 Tbs)
1 medium sweet onion chopped
2 cloves of garlic chopped
30 ml orange liqueur (2 Tbs)
450 g baby carrots (1 pound)
113 g chopped tomatoes (1/2 cup)
375 ml chicken broth (1 2/2 cups)
250 ml coconut milk (1 cup)
15 ml lemon zest (1 Tbs)
60 ml soy sauce (4 Tbs)
4 leaves of fresh Thai basil minced
Juice of ¼ lemon
2 ml red pepper flakes (1/2 tsp)
4 leaves of fresh mint minced (optional)
For Shrimp
16-24 large shrimp
118 ml coffee liqueur (1/2 cup)
118 ml flour (1/2 cup) plus 79 ml (1/3 cup) for dredging
15 ml lemon zest (1 Tbs)
1 egg
5 ml baking powder (1 tsp)
450 ml flaked coconut (2cups)
750 ml olive oil for frying (3 cups)
Instructions
For Soup:
In a large skillet, heat the olive oil and saute the garlic, onions and ginger (about 2 minutes).
Add orange liqueur and carrots and saute until tender or cooked through. Add tomatoes and cook about a minute longer, stirring to be sure that everything cooks evenly. Add chicken broth and coconut milk and allow to simmer for about 15 minutes (stirring occasionally). Add lemon zest, soy sauce, lemon juice, basil, mint, and pepper flakes and allow to simmer for about 5 minutes.
Add to food processor and blend until smooth. For a really smooth soup, use a strainer and strain out any remaining chunks (optional).
For Shrimp
Peel the shrimp, leaving the tail intact. Mix the flour, liqueur, egg and baking powder until smooth. Put coconut onto a plate. Dredge the shrimp in flour, dip it into the batter and then roll in coconut until well coated. Fry in the oil (30 seconds to 1 minute until golden).
Garnish the soup with about four shrimp for each bowl and if desired add some mint and hemp hearts. Serve the soup either warm or cold but make sure the shrimp is served immediately and is hot.
Margo Elfstrom
Margo began her love affair with food as soon as she was old enough to rub squash in her hair. She lives in Denver with an Australian Shepard and a gray cat. They both love her cooking. Most of her time is spent in the kitchen but she still finds time to photograph pretty things, write and create artwork. Margo is definitely right brained.