Make the caramelized apple mixture ahead of time and enjoy a fun and easy breakfast to start your day off right. You'll enjoy this caramel apple oatmeal straight into fall.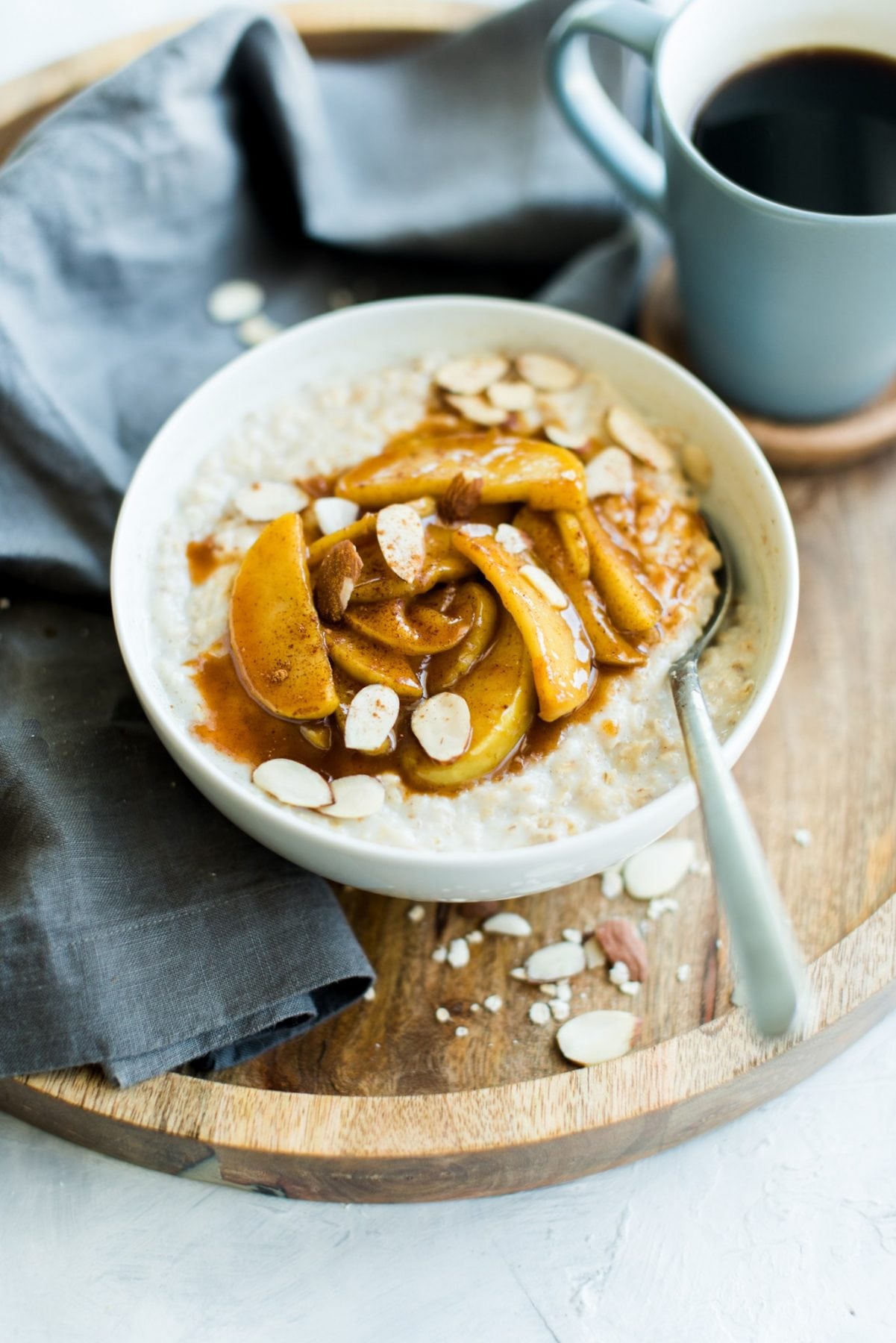 Anyone else in the breakfast slump?
Lately, I've been so unmotivated when it comes to breakfast. Dinners have been fantastic since I'm busy cooking for the blog, but breakfasts have been pretty uninspiring lately with a lot of peanut butter toast and cereal!
That's why, I came up with this recipe. I wanted a filling breakfast that was delicious, easy, and fast. Apple pie is my favorite food, so it only took a second to decide that I wanted to incorporate caramelized apples for a sweet start to the day!
It's the perfect mid-week pick-me-up when you're starting to get bored with all your normal breakfast eats AND the apple mixture can be made ahead so all you need to do is heat them up and serve them on top of your oats! Perfection!