Sponsored Post: Who doesn't love free ice cream? Turkey Hill is hitting the road on their Good Mooed tour. Check out their tour dates so you can get a taste of their All Natural Ice Cream.
Perfect for a BBQ or any special occasion throughout the year, this Cookies and Cream Brownie and Ice Cream Cake is loaded with sweet, fun chocolate flavors and all natural vanilla bean ice cream.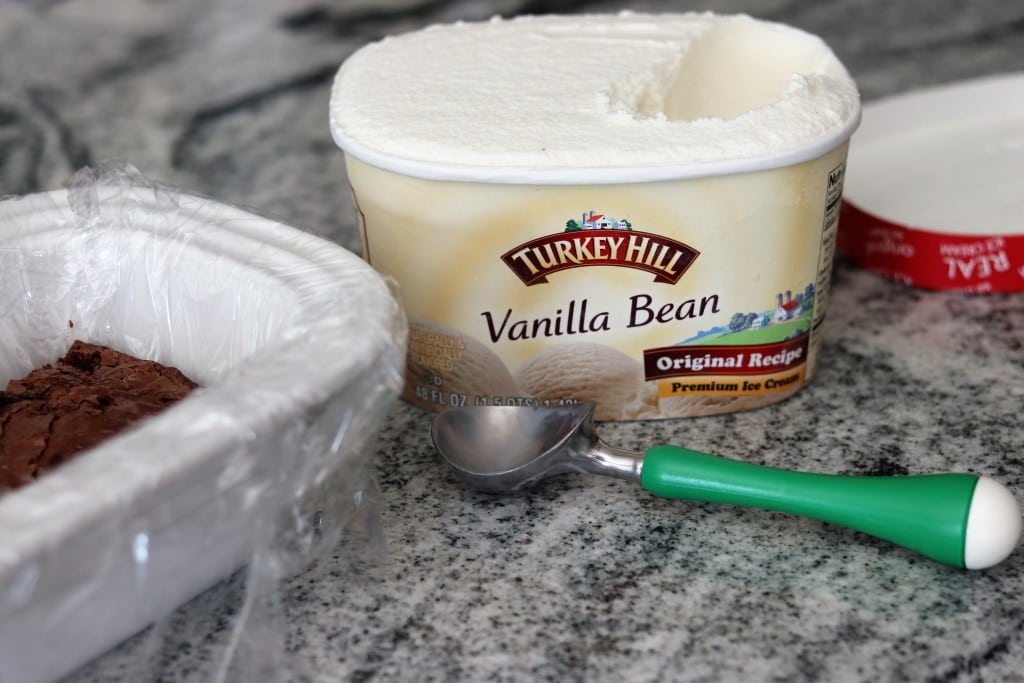 Oh friends, have I got a treat for you today! Summer for us means that a larger than normal quantity of ice cream is consumed in our household and I'm not afraid to admit it. We've been loving the Turkey Hill All Natural Ice Cream here lately and keep it stocked in the freezer. Now the thing I love is that their Homemade Vanilla contains just four ingredients. How amazing is that? Their All Natural line contains no artificial flavorings, colors or stabilizers. We're talking old school ice cream. We like to have a couple of options in the freezer so that we can get extremely decadent with my Cookies and Cream Brownie and Ice Cream Cake. Say that 10 time fast! This is a crowd pleaser, perfect for a BBQ or just fun with friends. I like to call this a bake and assemble type of dessert because you just have to put it all together and then wait patiently for it to freeze, so definitely plan ahead!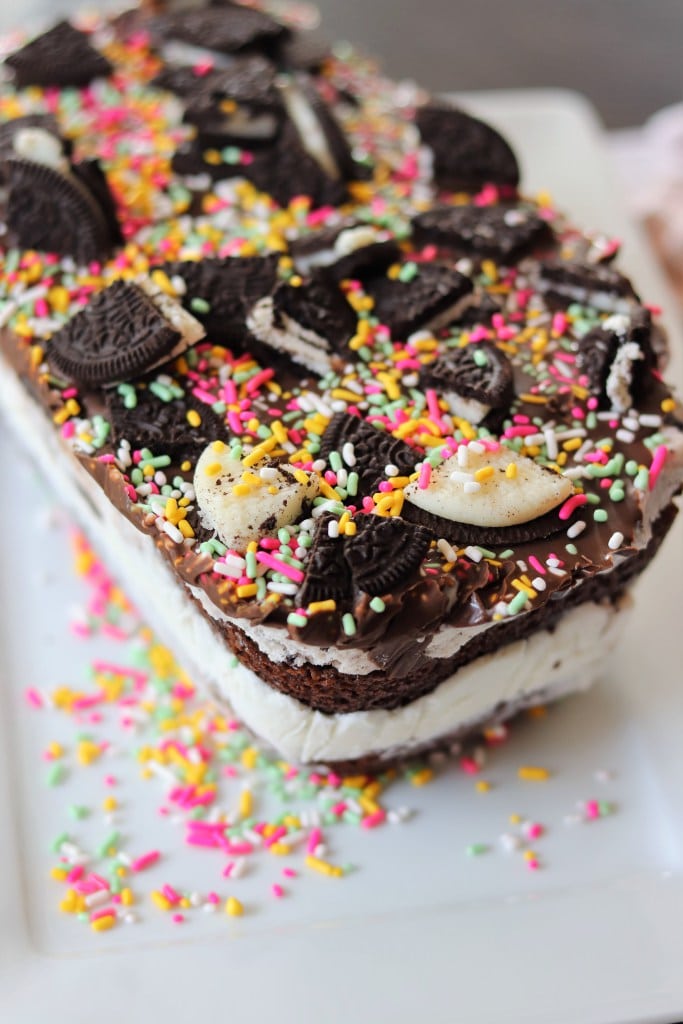 Now the fun with this Ice Cream Cake is that you can really adjust any of the flavors to fit what you're wanting that day. With over 20 flavors in the All Natural Line up, you could really get crazy with flavor pairings. I am a purist and love a classic vanilla ice cream in most cases. I think the next time, I may need to try the Blackberry Swirl. That sounds decadent!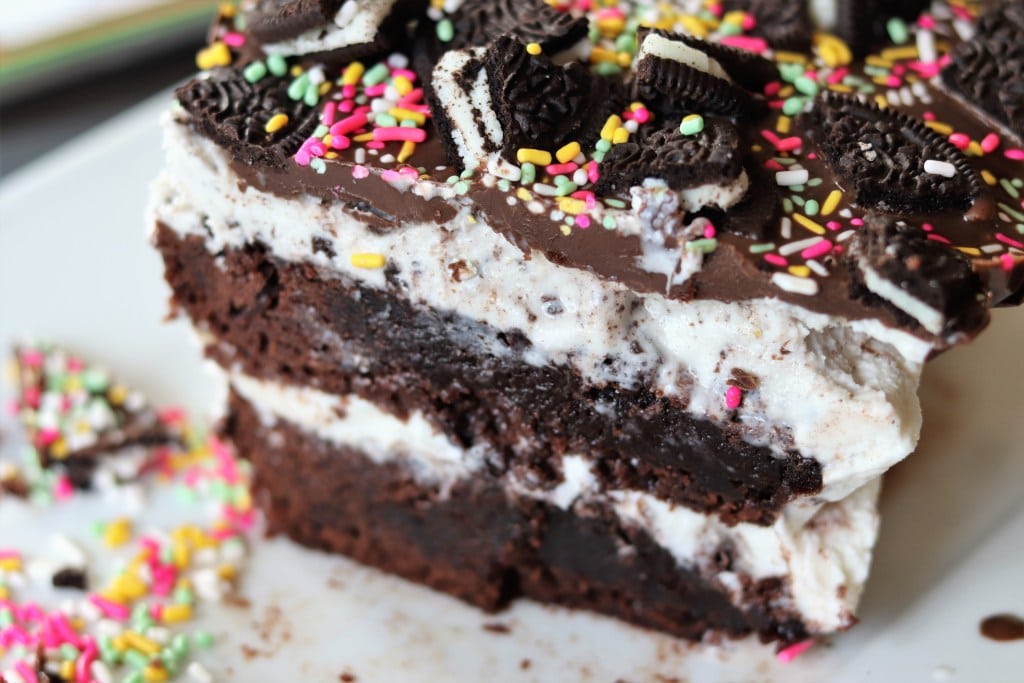 Aren't the layers so pretty? Just make sure you freeze everything long enough so everything sets up really nice and even.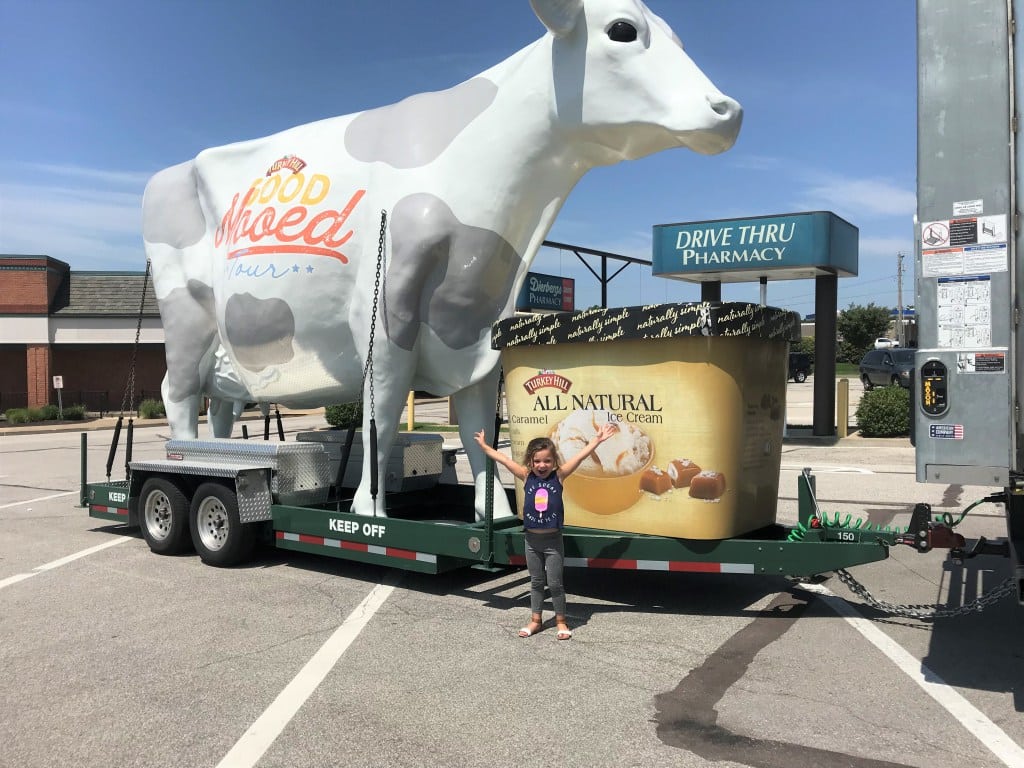 Now in addition to the delicious ice cream that Turkey Hill has, they are also doing the Good Mooed Sampling Tour around the country. They did a quick stop in St. Louis a couple of weeks ago and Hattie and I had a chance to stop in, take a selfie with the cow and try their delicious Salted Caramel Ice Cream. Let me tell you it is one not to miss! Be sure to see if they are stopping in your town soon, it's a treat you can't miss!
See Also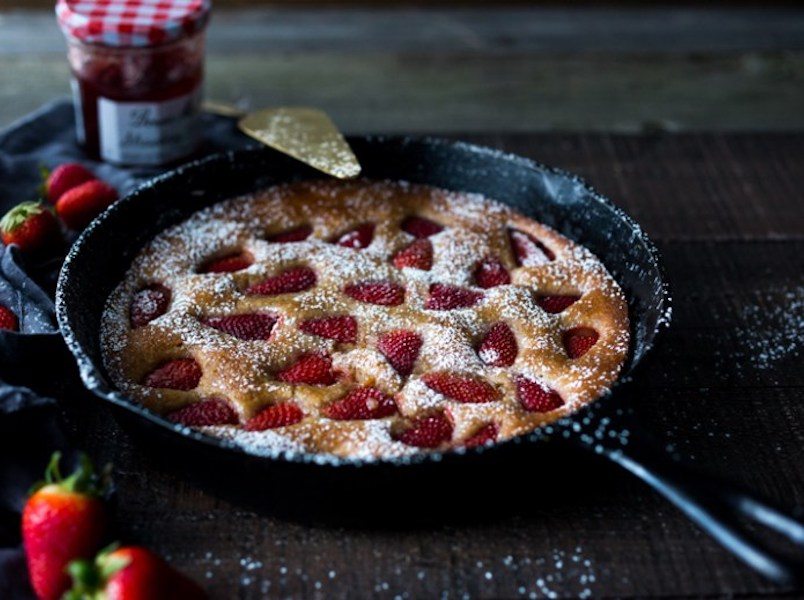 Thanks to Turkey Hill for the delicious ingredients that made this Cookies 'n Cream Brownie Ice Cream Cake over the top! The verdict was that the creaminess of the ice cream paired so well gooey chocolate from the brownies. Big hit all around! Have you ever made an ice cream cake before?
Click here for the ice cream cake recipe!
jencowan
My name is Jen and I am a Lifestyle + Motherhood Storyteller, focusing on family, food, and style in St. Louis at my blog www.andhattiemakesthree.com.