Start dreaming of summer grilling and tomatoes with this innovative burger complete with a balsamic sauce and the addition of Italian sausage.
I totally did not expect to love this combination as much as I did, which is somewhat ridiculous because I adore anything that includes fresh tomatoes, basil, and mozzarella cheese.
But I thought the burger might overshadow the delicate flavors of the basil or the sweet balsamic glaze might make the whole thing super weird and inedible.
In the end, none of that was true. The burgers turned out perfect. The Italian sausage gave the burgers tons of flavor, but didn't overwhelm the mild flavor of the mozzarella or the basil. Of course, these are caprese burgers so they had to have a big, thick slice of juicy tomato. The whole thing is pulled together by a sweet, tangy balsamic glaze.
For these, I recommend ditching the bun and choosing thick slices of Italian bread instead. I brushed mine with olive oil then baked them in the oven until browned and crispy. They held their own against the juicy burger, and added a nice texture reminiscent of crostini.
Get the recipe for the balsamic reduction sauce here.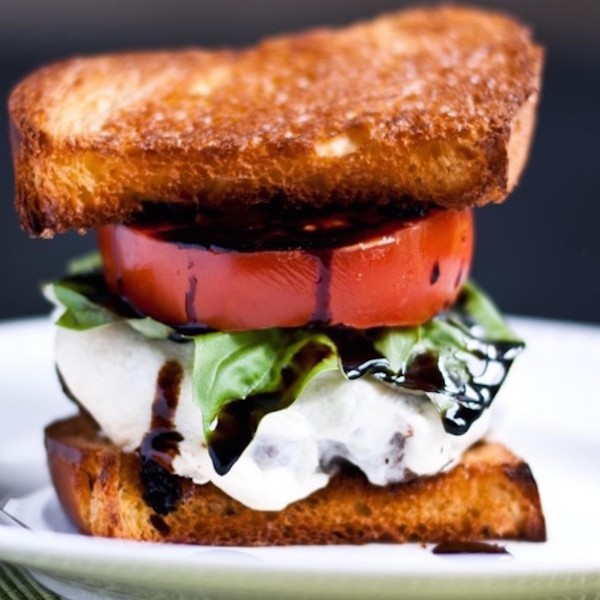 Courtney Rowland
Ingredients
For the burgers:
1

lb.

ground beef

½

lb.

Italian sausage

1

teaspoon

Kosher salt

2

Tablespoon

balsamic vinegar
For serving:
5

thick slices fresh mozzarella cheese

1

bunch basil

you'll want a couple leaves for each burger

5

thick slices of tomato

Balsamic Glaze

you can buy it at the store or make your own using the recipe linked above
For the bread:
10

thick slices of Italian bread

¼-1/3

cup

olive oil
Instructions
Preheat a gas or charcoal grill to high heat. Preheat oven to 425 degrees.

In a large bowl, mix together beef, sausage, salt, and vinegar. Shape into 5-6 patties and use your thumb to create a small well in the center of each one.

Place patties directly on the hottest part of the grill and grill uncovered for 5-6 minutes or until juices begin to appear at the top of the burger. Flip burgers and cook an additional 4-5 minutes on the opposite side. Add cheese slices during the last few minutes of grilling. Remove from heat and allow to rest for a few minutes.

Meanwhile, for the bread, use a pastry brush to brush both sides of the bread with olive oil. Place on a baking sheet in the preheated oven and bake for 5-8 minutes, or until bread is golden brown and crisped.

For serving, stack burgers, tomato, and basil leaves on a slice of bread. Drizzle with balsamic glaze then finish with the second slice of bread.
Notes
I linked to the full balsamic recipe above, but here's the short version. Heat a bottle of balsamic vinegar in a small saucepan over medium high heat. When it starts to boil, sprinkle in a Tablespoon of sugar. Continue to cook, whisking often, until mixture is reduced by half and is thick and syrupy.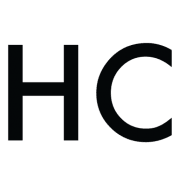 Courtney Rowland
Courtney is the author, photographer, and flour dusted girl behind the blog NeighborFood. She believes in using real butter, in season produce, and mismatched plates. She loves gathering people at the table and sharing stories, spills, and the occasional corny jokes.