Olivia Caminiti gets introduced to the tradition of eating a sweet bread pudding for breakfast.
By Olivia Caminiti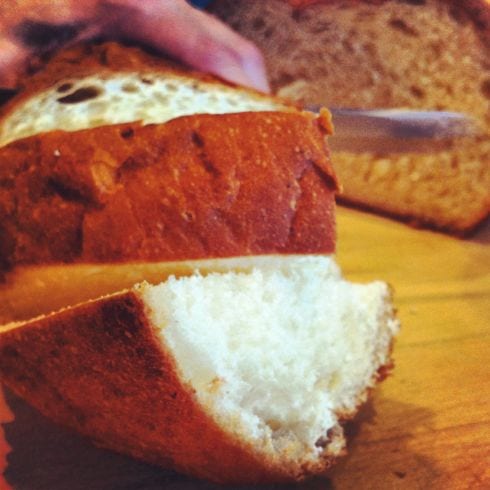 The family I spent Easter with this year introduced me to their 21-year standing breakfast tradition of this bread pudding made from Hawaiian sweet bread. The tradition started for them when moving to a new neighborhood and partaking in a "Dine-Around". This event starts at one neighbors house for brunch, then to another's house for late afternoon appetizers, then on to the final house for dinner. Drinks peppered this day of food, in addition to the dozens of new connections made.
In this 21st year of tradition there were a few modifications made to the recipe and thus was decided, "the best one yet!"
Modifications to think about are not using a whole loaf of Hawaiian sweet bread but rather use the individual rolls as portions. The texture of the Hawaiian sweet bread is very similar to brioche or challah, so either of those would be great substitutes for texture though a slight change in flavor.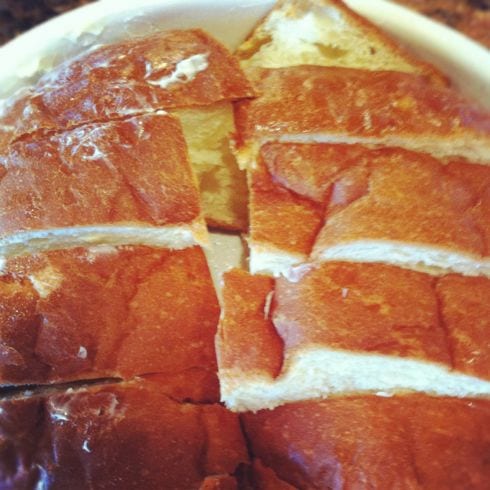 While raspberries and blueberries are tradition, on another day adding peaches, strawberries, pineapple or the other freshest fruit at the market would work great to tuck inside these fluffy slices of bread as they are patiently waiting for the custard they long for.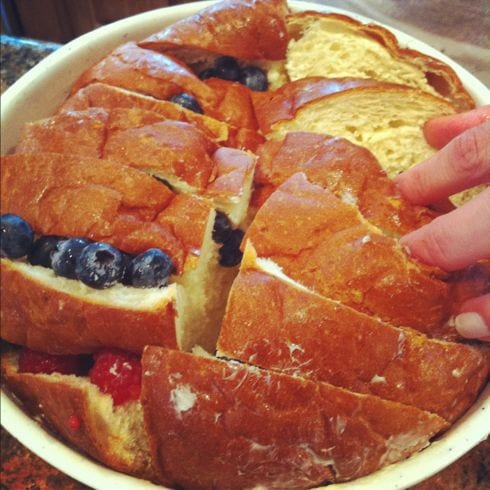 When pouring in the custard to cover every inch of the top of the bread, pour slowly so to not over flow the dish. The custard will not come up to the edge of the dish but the tops of each slice should have a taste of the sweet creamy liquid.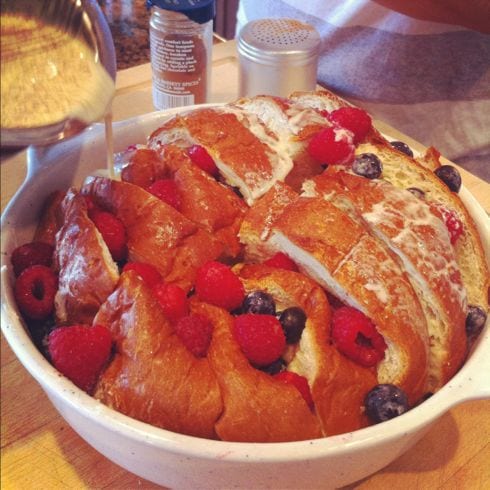 If a cinnamon-sugar shaker is not already in your spice cabinet I highly suggest you introduce one in. It's great to top off baked goods, morning toast, and hot coffee. Here it adds an even crispier crust and the taste of spice that this dish needs in any modified form.
See Also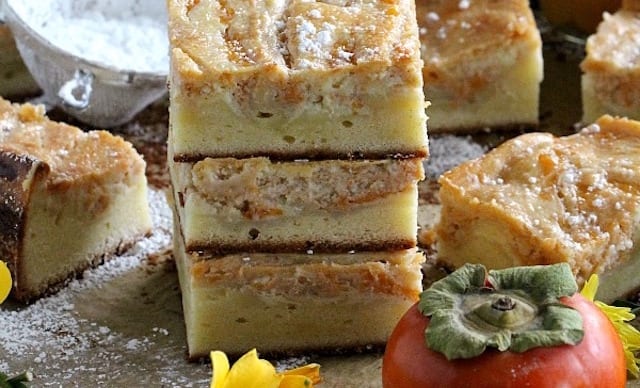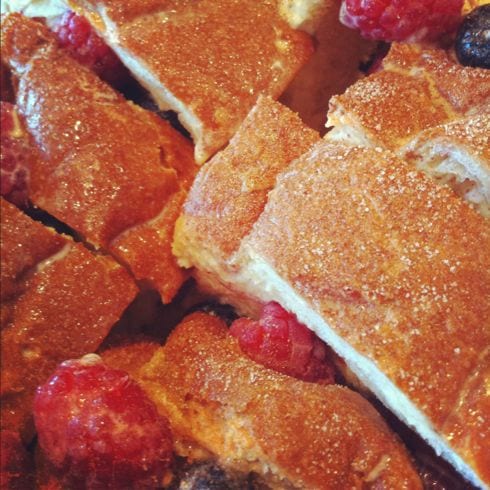 Bake till toasted. Bake till custard it set. Bake till you can't wait any longer… and yes, it will smell that good.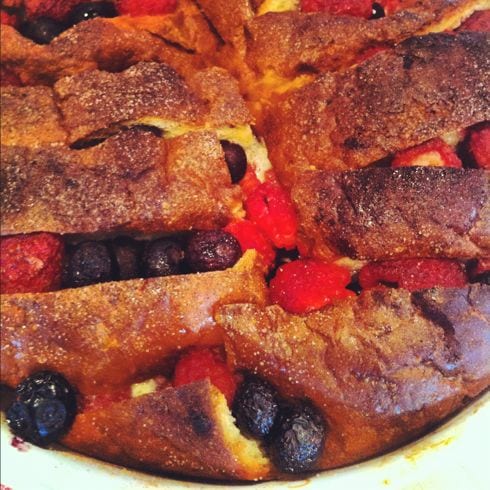 The tradition holds topping this sweet confection with maple syrup but I found a handful of fresh berries was the perfect compliment. Do as you will and try something new when you go back for seconds.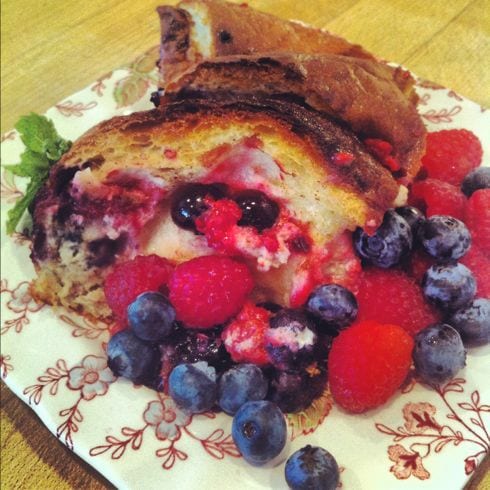 California Love- Sweet Breakfast Bread Pudding
A bread pudding built on tradition but awaiting your creative mind!
Recipe Type:
Breakfast, Dessert
Ingredients
16 oz. Hawaiian Sweet Bread loaf
4 oz. unsalted butter
½ pint (~10 oz.) raspberries
½ pint (~10 oz.) blueberries
4 large organic eggs
1 cup (8.3 oz.) whole milk
½ cup (4.15 oz.) heavy cream
1 tsp. (5 grams) granulated sugar, plus shaker
¼ tsp. (1.2 grams) cinnamon, plus shaker
⅛ tsp. (.6 grams) salt
Instructions
Preheat oven to 350*F (176.7*C).
Butter a 10" (30 cm) round baking dish.
Slice loaf in half across the top, then each half into 1" (2.5 cm) slices. Butter each side of every slice and place into baking dish.
Tuck a mix of berries in between bread slices.
Beat eggs, milk, cream, 1 tsp. sugar, ¼ tsp. cinnamon, and salt in a medium bowl till combined.
Slowly pour custard over every inch of bread so not to over flow. Custard will not reach the top.
Dust with cinnamon-sugar shaker.
Place in the oven for about 45 minutes or until top is toasted and custard is set.
Remove and let rest for 15 minutes.
Serve, enjoy & repeat!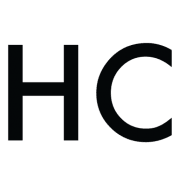 Olivia Caminiti
Olivia's passion for food is rooted in California's Bay Area though now regrowing in Austin, Texas. She mixes with her travel experience, eye for beautiful food and intuition to find the next ingredient to keep a balance in life. See what she incorporates next and check-out her website at oliviacaminiti.com