How did a home brewer become the owner of three pubs and a large craft brewery in just two years? And what are his tips for anyone who wants to break into the world of craft beer? Jackie Dodd sits down with the king of Los Angeles Craft Beer to get the answers.
By Jackie Dodd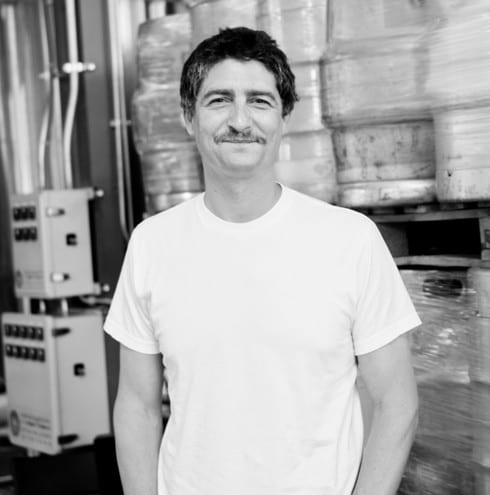 In just over two years after opening the doors of Tony's Darts Away, a small craft beer heavy pub in Burbank California, Tony Yanow has created one of the fasted growing brands of craft beer on the West Coast. "We want to be known as LA's Craft Beer Brand, " says Yanow, "Its not about number of barrels, or wowing people from other places, its about being LA's beer. Focusing on what people want to drink." With a total of three Los Angeles pubs concentrating on local craft beer, as well as the rapidly expanding brewery Golden Road, Tony is well on his way.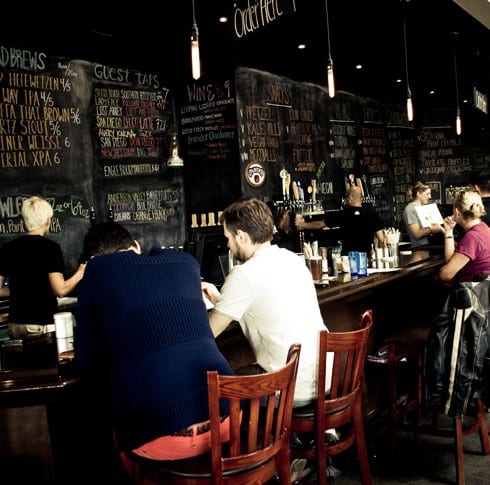 To outsiders, this rapid expansion seems to have occurred at a breakneck pace that could be measured in mere months, but in reality, it started years before the doors to Tony's ever opened. In a transitional phase of a career in internet business, with more than one job option but without motivation to continue along the career path that he had been on, this home brewer had an eye opening conversation with his family.  "My sister asked me what I wanted to do, if I could do anything. And I said I'd brew beer." Tony then took some time to weigh his options, from looking into brewing school, to low level positions at breweries and just about everything in between. Months of research, consideration and soul searching brought him to the decision to approach beer from the retail side. It was during this time that Tony noticed that Los Angeles was a craft beer wasteland with few, if any, places to find those rare and sought after craft beer taps. "If I wanted to go to a brewery, or find really good beer, it was almost easier for me to go up to San Francisco or down to San Diego than it was to find a place that was local. By the time I pay for a cab to Santa Monica and back, I might as well get on a plane to San Francisco and go to the Toronado." This hole is a very huge market became the catalyst for Tony's journey to pursue his dreams, "My idea was to bring the fine beers of California to the fine people of Los Angeles."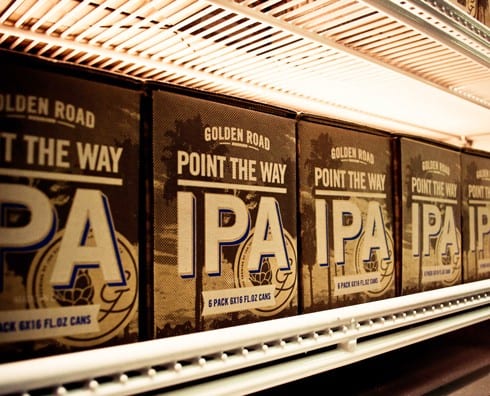 Deciding on the menu for his pubs came from a similar sensibility. While Tony eats a mainly plant based diet, he realized that a vegan pub would feel exclusionary,  "I wanted to create a menu that my friends would eat, a place that everyone felt welcome. Some of my friends are vegan, some eat meat." And with everything from vegan fritters to a Serrano ham and fig pizza called the Pig Newton, he has accomplished just that.
Although chasing the craft beer dream would amount to a substantial pay cut, the response from the Los Angeles craft beer community has been remarkable, "I hoped for this at some point, but we are reaching my 5 to 10 year goals in closer to 4 years of time. It's amazing, and overwhelming at times." Tony is nothing if not appreciative. Given the opportunity he will tell anyone who listen what an incredible team of people he's assembled at Golden Road and he's quick to widely distribute the credit for what is being built. From his brewers and their inherent genius (Golden Road's smoked IPA, Burning Bush is vivid evidence of that) to craft beer legend Meg Gill, Golden Road Brewery's co-owner who at 26-years-old can claim the tittle as the youngest brewery owner in the world.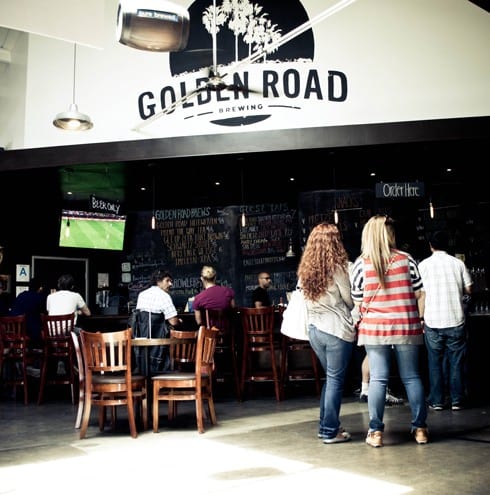 It may be because of this Craft Beer Dream Team, or even their leaders humility, that Golden Road has become a major force in the West Coast Craft Beer scene. Along with being one of the fastest growing craft beer brands in the state, Golden Road has also earned the distinction of becoming California's first craft brewery to jump on the trend of canning beer.  But for Tony, it's not about the trend. "California has a lot of outdoor people. Lots of places to hike, fish, lots of water activities and can beer just makes sense. It's lighter and easier to pack for a camping or a day trip." It's this sensitivity and focus on what the citizens of Los Angeles want that has really placed Golden Road ahead of the pack.
Maybe he was in the right place at the right time. Maybe his 20-hour days of hard work are paying off. It's hard to pinpoint the exact cause of this once home brewers astonishing success, but one thing is indisputable, Tony is a mainstay in the craft beer scene. And the first guy to tell you how grateful he is to be there.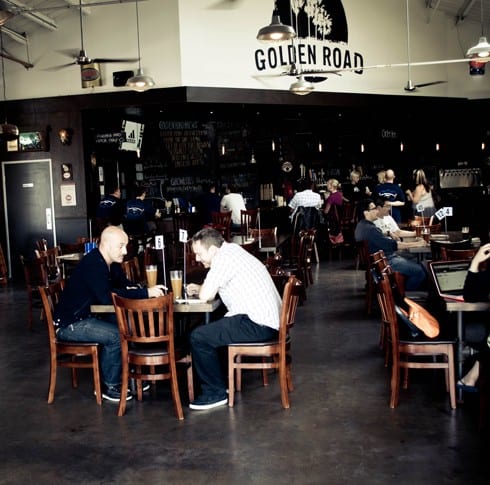 When asked for tips on how a home brewer can break into the beer world, Tony is quick to offer advice.
Be willing to take a pay cut. Working in beer is about the love of the art and a dedication to a craft, most people will have to live on little or no pay, at least for a period of time, while working towards their end goal.
Take any job that you can get. Tony tells a story about a hard working craft beer lover turned brewer on his staff, and his climb up the ladder that involved assembling lockers, sweeping floors and last minute turn around drives up to the bay area. Working in beer involves doing whatever job you can take, working hard and looking for opportunities.
Surround yourself with like-minded people. Although most beer people can be described as Salt of The Earth, it's important to link yourself to others with similar goals. Make sure the people you work with are respectable people and are headed in a direction you want to be in.
Make sure it's what you want to do. It's a lot of work, long hours, and often, little pay. It must be done because you just can't imagine doing anything else.
Learn. Read, watch, listen, and whatever else it takes to learn as much as you can about beer, breweries, the process and the history behind it.
For more information about Golden Road, Tony's Darts Away or Mohawk Bend, please visit the websites or stop in for a pint.
Jackie Dodd
Jackie Dodd is a California based food blogger who's passion for local ingredients began during her years growing up on farm in Eastern Washington surrounded by apple orchards and peach trees. She is now happy to focus on California produce, and has a passion for baking. Along with her websites, www.domesticfits.com and www.thebeeroness.com, she also writes a column for the Glendale Examiner.