Rice krispie treat are going outdoors. Mixed with graham cracker crumbs and layered with chocolate and burnt marshmallows, these brown butter treats are a sure sign of summer.
By Taylor Kadlec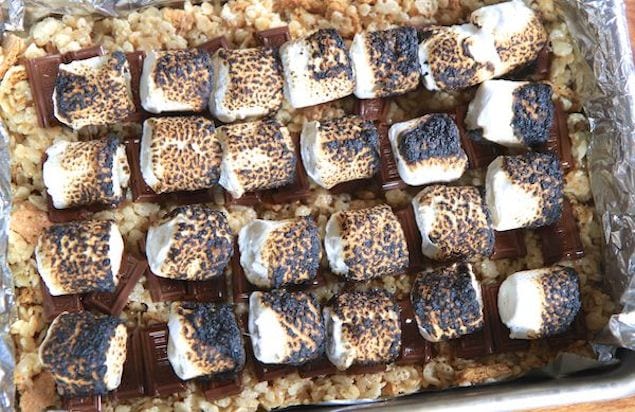 Theses Brown Butter S'More Rice Krispies Treats are amazing. First, you start with browning butter. We're all familiar with and aware of the magic of browning butter, right? Good. Then you make rice krispies like ya do except you'll add some crushed up graham crackers too, and you put half of that into the pan and top it with chocolate.
Then comes the fun part: the marshmallows. To get that true s'mores flavor, I wanted to toast/burn my marshmallow layer. I did this using the flame on my gas stove, and had a marshmallow roasting party by myself. Good times.
See Also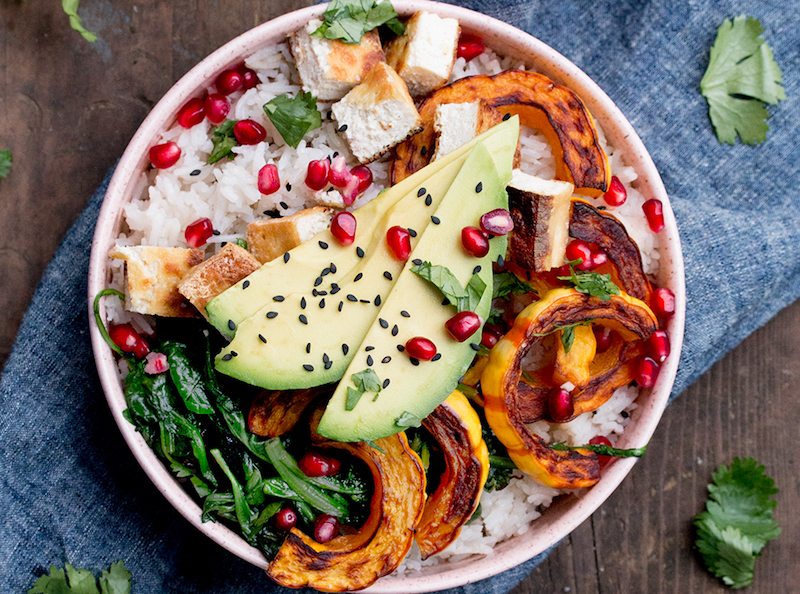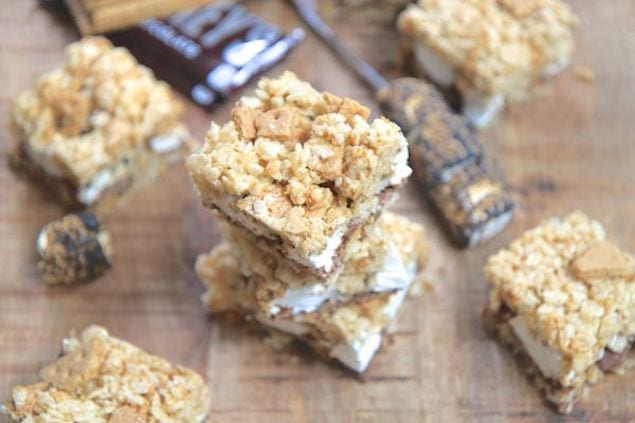 Now, if you don't have a gas stove or are concerned about the safety risk of roasting marshmallows inside your house, you could also use a creme brûlée torch to lightly toast them or I'm thinking you could put them under the broiler for a minute or two to get them golden brown. Or you can not toast them. I personally love them burnt. To each his own. To finish it all off, you top the marshmallows with the remainder of the rice krispie/graham cracker mixture. Then you cut into squares and enjoy all of the glorious s'mores/brown butter/rice krispie goodness! So good.

Brown Butter S'More Rice Krispies Treats
Mixed with graham cracker crumbs and layered with chocolate and burnt marshmallows, these brown butter rice krispies treats are a sure sign of summer.
Ingredients
8 tbsp butter, sliced into tablespoons
1 bag mini marshmallows
6 cups krispie rice cereal
1 sleeve graham crackers, roughly chopped
4 Hershey's bars
~3/4 bag of large marshmallows
Instructions
Line 9x13" pan with foil and spray with cooking spray. Set aside.
In large pot, add butter over medium heat.
Stirring frequently, if not constantly, melt butter and continue to cook butter until brown specks appear. Then immediately remove from heat.
Add marshmallows and stir, stir, stir, until they are melted.
Add rice krispies and chopped graham crackers, stirring well to combine.
Add half of the rice krispie mixture to bottom of prepared pan, gently pressing to form bottom layer.
Add Hershey's evenly on top of rice krispie mixture.
For the marshmallow layer, you can brown the marshmallows in three various ways:
Place the marshmallows on top of chocolate and then, using a creme brulee torch, brown the marshmallows.
Turn on broiler. Place marshmallows on top of chocolate layer, then place under broiler for 1-2 minutes until marshmallows are brown.
Place marshmallows on skewers and brown them on top of stove (using gas stove).
Top marshmallows with remaining rice krispie mixture, pressing it out evenly.
Taylor Kadlec
Taylor Kadlec is a lover of all things food including baking, cooking, and of course, eating. She is a self-taught baker and cook, and she shares her kitchen adventures on her blog Greens & Chocolate, where healthy cooking meets sinful indulgence.