Sponsored Post: It's the perfect time of the year to remember to be a little sweeter. Whether it's dropping off dinner for a neighbor or bringing in a treat for your coworkers, let's be sweet more often. We've partnered with the North Carolina SweetPotato Commission to bring you some sweet inspiration.
Easy and so incredibly delicious, these smashed sweet potatoes are topped with brown butter, parmesan, bacon and sage. They're about to become a crowd favorite.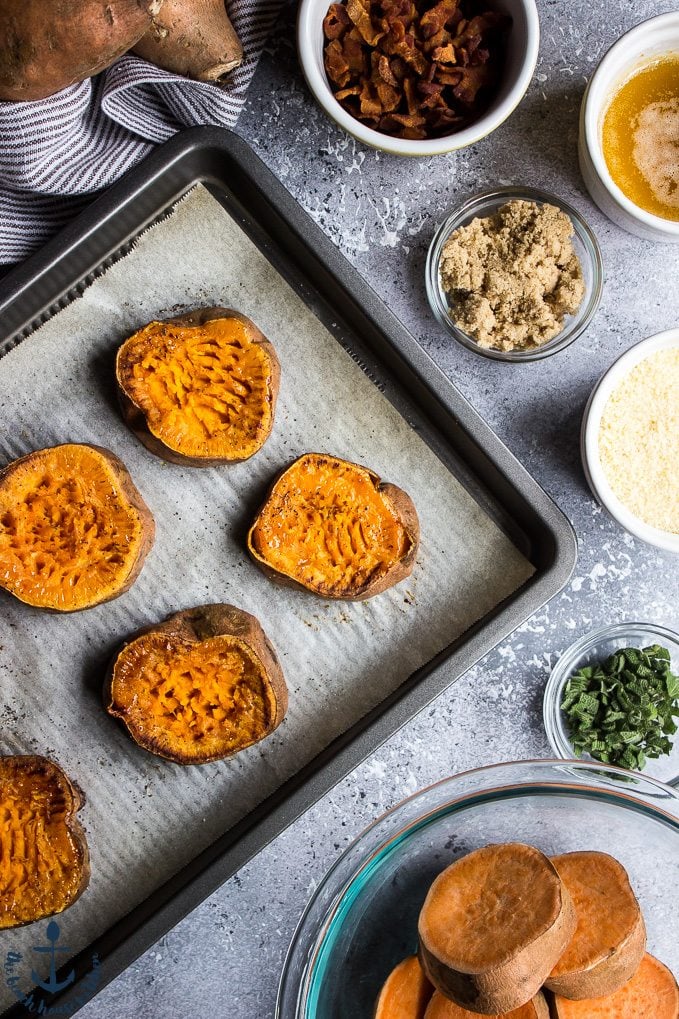 Today I'm sharing one of my favorite Thanksgiving side dishes. And the bonus with today's recipe is that it can also serve double duty as an appetizer! Now if I'm being totally honest, it's not only a favorite at Thanksgiving. We enjoy sweet potatoes ALL year round at our house. In fact, I probably incorporate more sweet potatoes into our diet than regular potatoes. I switch up regular fries for sweet potatoes fries, I use it in our breakfast hash, add it to muffins, and even add it to our chili.
So when the North Carolina SweetPotato Commission asked me to create a deliciously quick and easy recipe showcasing sweet potatoes as part of their initiative, Be Sweet More Often, I had a few of my favorites to choose from. Their initiative is about finding ways to make a difference and make our lives and those of others a little sweeter in honor of World Kindness Day on November 13th.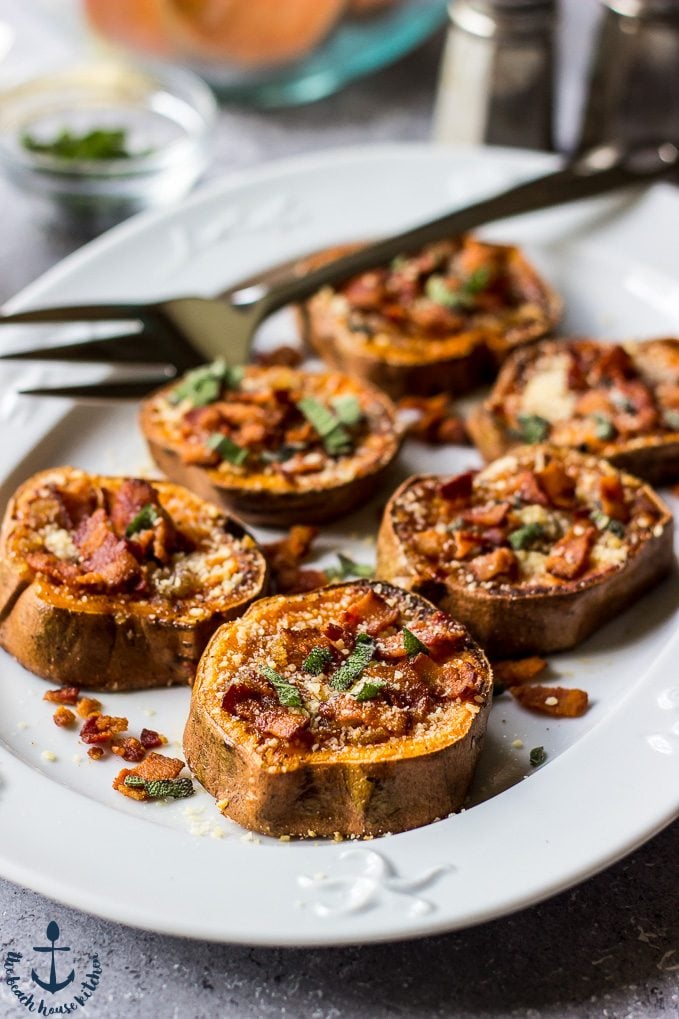 So let's talk sweet potatoes, shall we. The North Carolina SweetPotato Commission has supported its growers and maintained North Carolina as the #1 sweet potato producing state in the U.S. since 1971. Sweet potatoes are more flavorful, and they're incredibly versatile and convenient for so many dishes. They're packed with vitamin A, and a medium sweet potato is just a little over 100 calories. Quite impressive aren't they?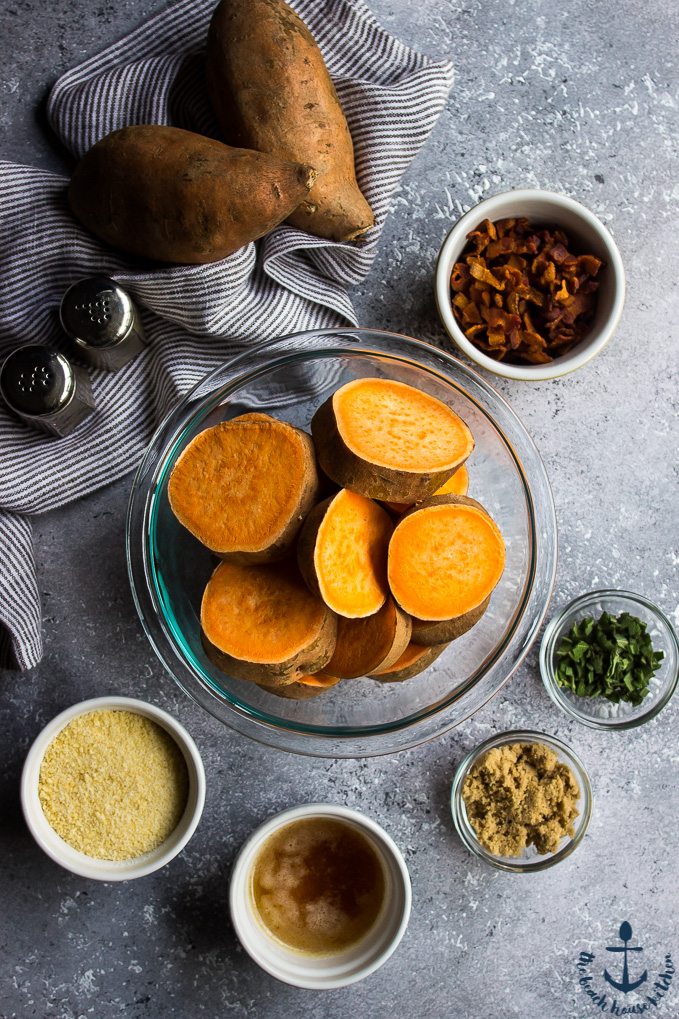 I decided on my Smashed Sweet Potatoes with Browned Butter, Parmesan, Bacon and Sage because you only need a handful of ingredients, and they're the perfect way to make your meal or someone else's a little sweeter. I know, the title's a mouthful, but each ingredient really lends to the fabulous flavor of these little beauties, so it just didn't seem right to leave anything out.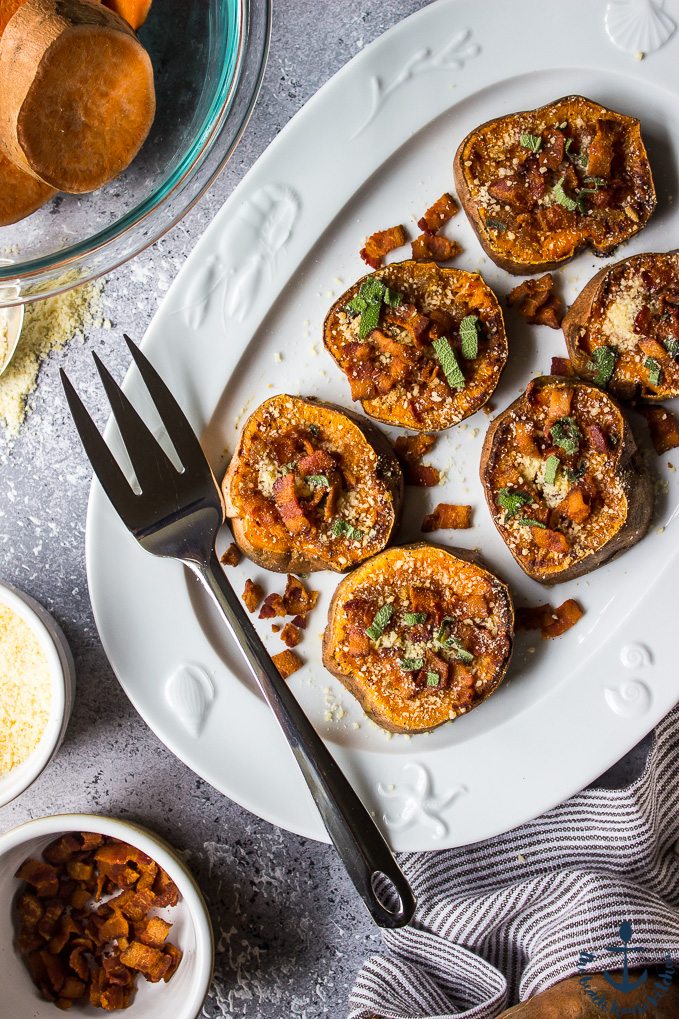 First, you roast your sweet potatoes that have been cut into 1 inch rounds, and then you slather them with some browned butter. I know, I know, we could have stopped there because sweet potatoes with browned butter are crazy amazing on their own, but I decided to make them even better with a sprinkle of brown sugar, parmesan, bacon and sage. What a combo guys. I know you're going to love these ALL year long!
See Also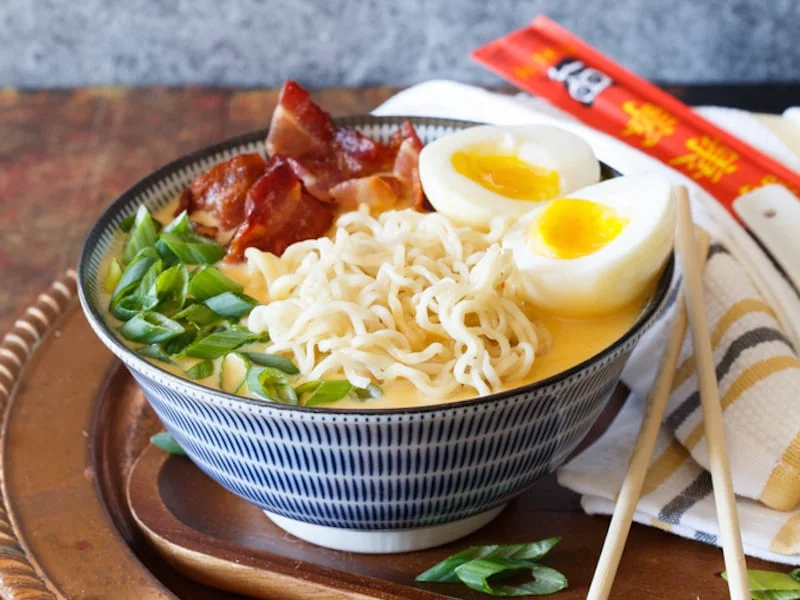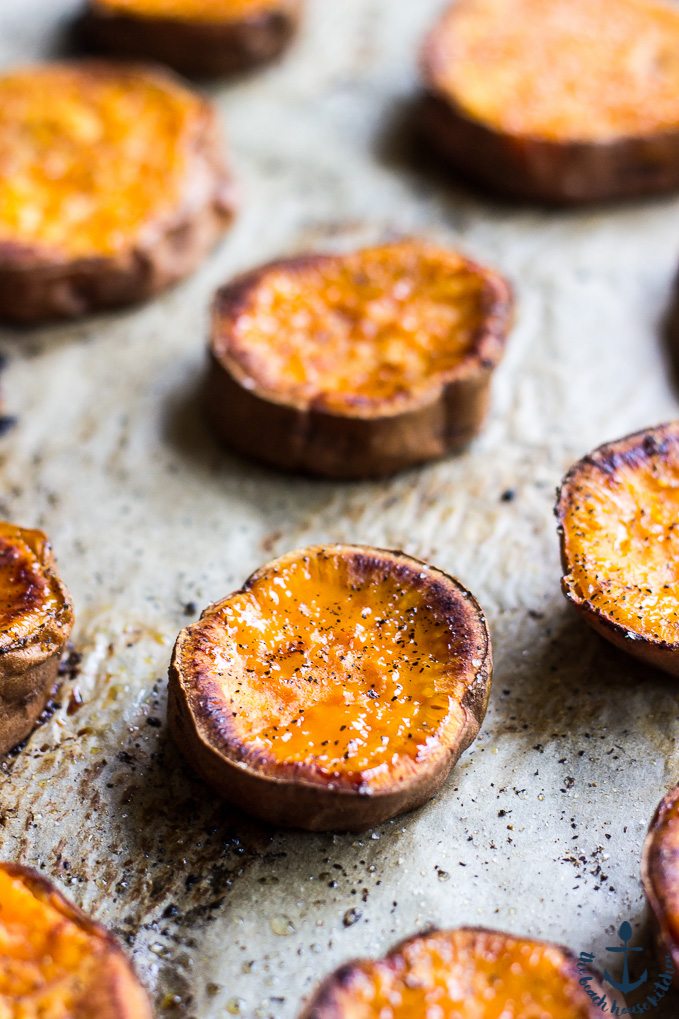 And don't forget to enter the GIVEAWAY below for a chance to win a Vitamix for you and one for a friend! Good Luck!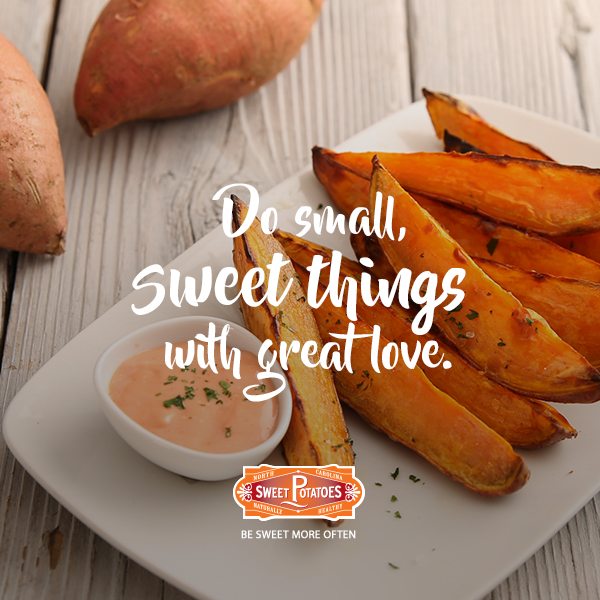 Mary Ann Dwyer
Hello, my name is Mary Ann Dwyer and I am the blogger behind The Beach House Kitchen. I grew up my entire life lucky enough to spend summers at the Jersey Shore. I entertain from Memorial Day to Labor Day and love every minute of it. My fondest memories are from times spent there enjoying meals with family and friends and this blog is my way of sharing it with you.