Sponsored Post: It's the perfect time of the year to remember to be a little sweeter. Whether it's dropping off dinner for a neighbor or bringing in a treat for your coworkers, let's be sweet more often. We've partnered with the North Carolina SweetPotato Commission to bring you some sweet inspiration.
Looking for an appetizer that is sure to impress? These sweet potato bites are served on a sweet potato round and topped with a savory sweet potato mousse.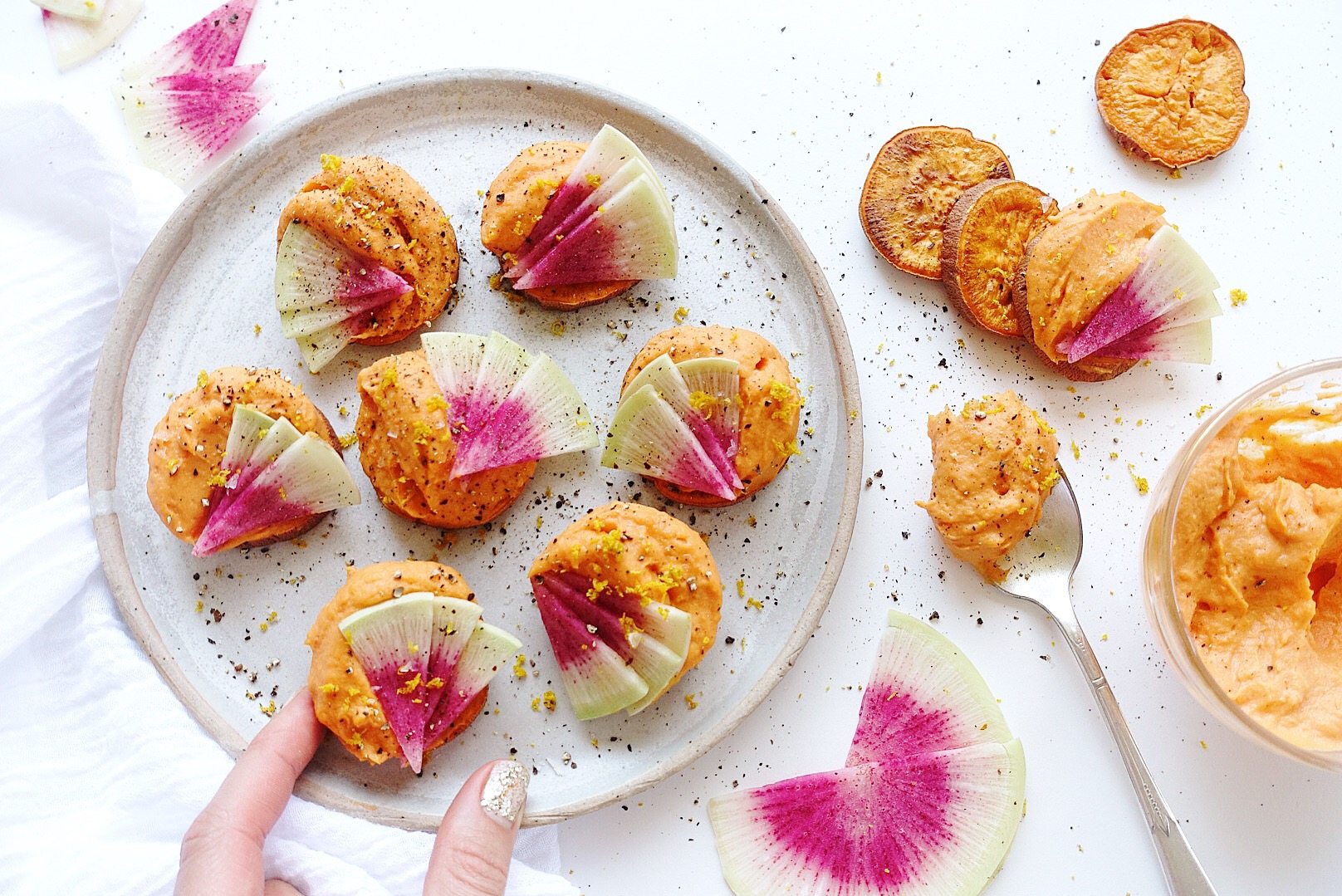 Since it's officially November, the month of giving thanks, I'm prioritizing sweet gestures and spending time with loved ones. I'm kicking off this holiday season with a sweet recipe to share. I plan on continuing to make this simple Sweet Potato Mousse Bites recipe throughout the year, to share a consistent bit of sweetness with the ones I love. One mantra that I've adopted this month is to bring sweetness into the lives of others. One kind act, one bite of delicious food, and one smile from a stranger can make world just a little bit better. Make sure to share a little sweetness on November 13th, World Kindness day, maybe by sharing this sweet potato mouse bite recipe. In addition to being delicious, sweet potatoes are packed with vitamin A, fiber, and are naturally sweet. Adding more sweet potatoes to your diet and the diets of those around you is an easy way to soak up all the sweetness life has to offer. I'm sharing this recipe and a chance to win one Vitamix for you and one to share with a loved one below.
See Also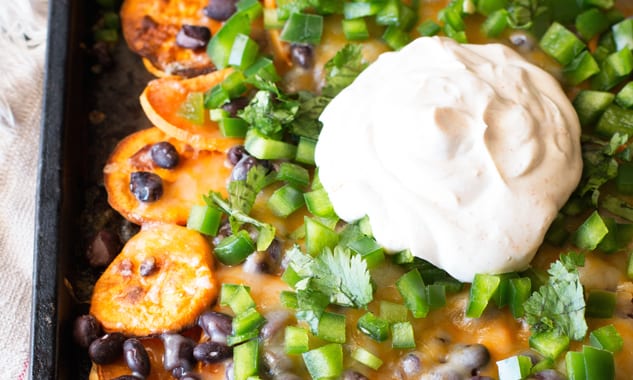 CLICK HERE FOR THE RECIPE FOR THESE SWEET POTATO MOUSSE BITES.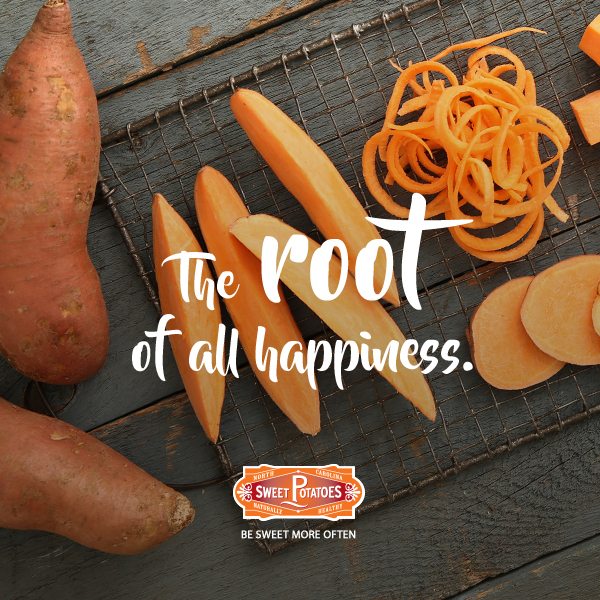 Celeste Wilson
Hi friends my name is Celeste Wilson, I'm a nurse, recipe developer, food stylist, food photographer, blogger, and influencer chronicling a plant based lifestyle. My recipes creatively showcase plant based cuisine from my perspective as both a registered nurse and a healthy food lover. I aim to inspire plant based eating without a strict vegan or meat shaming agenda, life is short, eat what makes you happy. Residing in sunny Los Angeles California, home of the year round avocado