Blueberry Ginger Apple Cider Vinegar Syrup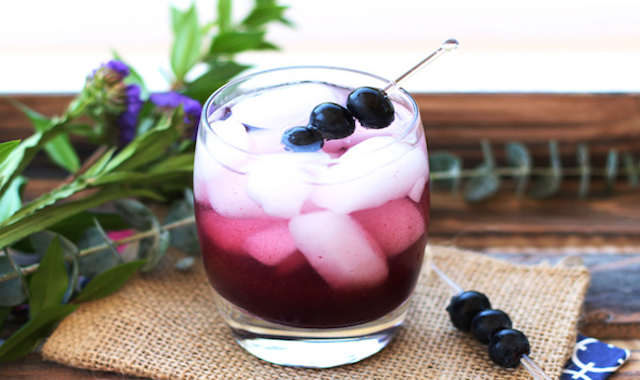 Use this invigorating syrup to liven up any cocktail or drink for a nice refreshing taste explosion.
By Danielle Johnson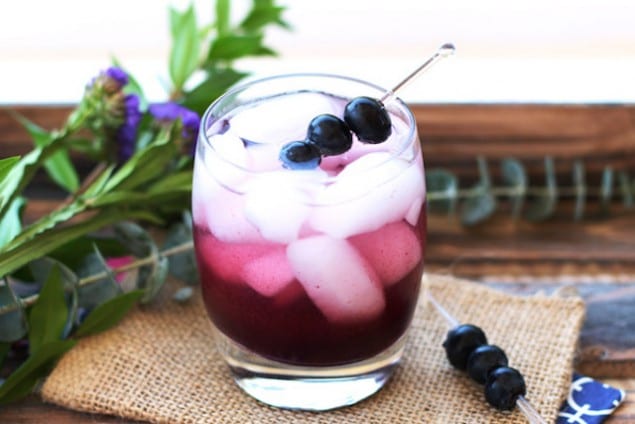 If you truly love fun and simple recipes that make a big impact on your health, this drink is for you. My Apple Cider Vinegar Blueberry And Ginger Shrub is made with wild blueberries, fresh grated ginger, honey and raw apple cider vinegar. All the ingredients combined make a syrup that can be used to flavor soda water or cocktails.
A shrub is a vinegared syrup that was popular during the American Colonial Era. This drinking vinegar can be infused with fruit, herbs and spices and was commonly used in cocktails. My version helps promote youthful skin and a vibrant, healthy body.
Not only does the raw apple cider vinegar enhance the sweetness of the fruit, it's cost-effective and packed with many health benefits.
This shrub will also go a long way and last months in your refrigerator. I like to add a few tablespoons to sparkling water for a fresh, bubbly drink. It's also delicious added to champagne for a mimosa.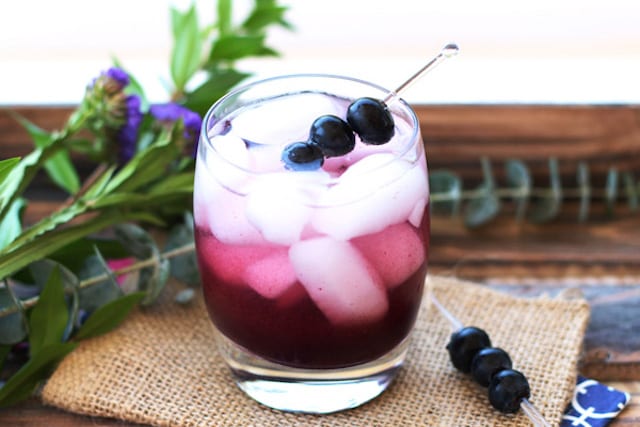 Blueberry Ginger Apple Cider Vinegar Syrup
Danielle Johnson
Use this invigorating syrup to liven up any cocktail or drink for a nice refreshing taste explosion.
Ingredients
1

cup

of wild blueberries

fresh or frozen (regular are okay too)

1/2

cup

of water

1/2

cup

raw apple cider vinegar

1/3

cup

of honey

1/2

tablespoon

fresh grated ginger
Instructions
Put all ingredients into a blender and blend until liquefied (about 1 min).

Pour into a glass jar and place in fridge for 1-2 days before serving. Over time the vinegar flavor will lessen.

Serve about 2 tablespoons with a cup of soda water. Use as much or as little shrub in your drink as you like.
Danielle Johnson
Hi! I'm Danielle, I started Fermented Food Lab to educate and bring awareness of the health benefits of eating traditionally fermented foods. My goal is to get more people to try fermentation and love it. It's also a place where I can share what I invent in my kitchen, which I call, "the lab", because I always have something unique and new fermenting on my counters.