A rich French custard cake is lightened with a tangy blueberry sauce that all sit in a cookie butter crust before being topped with a lemon frosting.
By Katalina Kastravet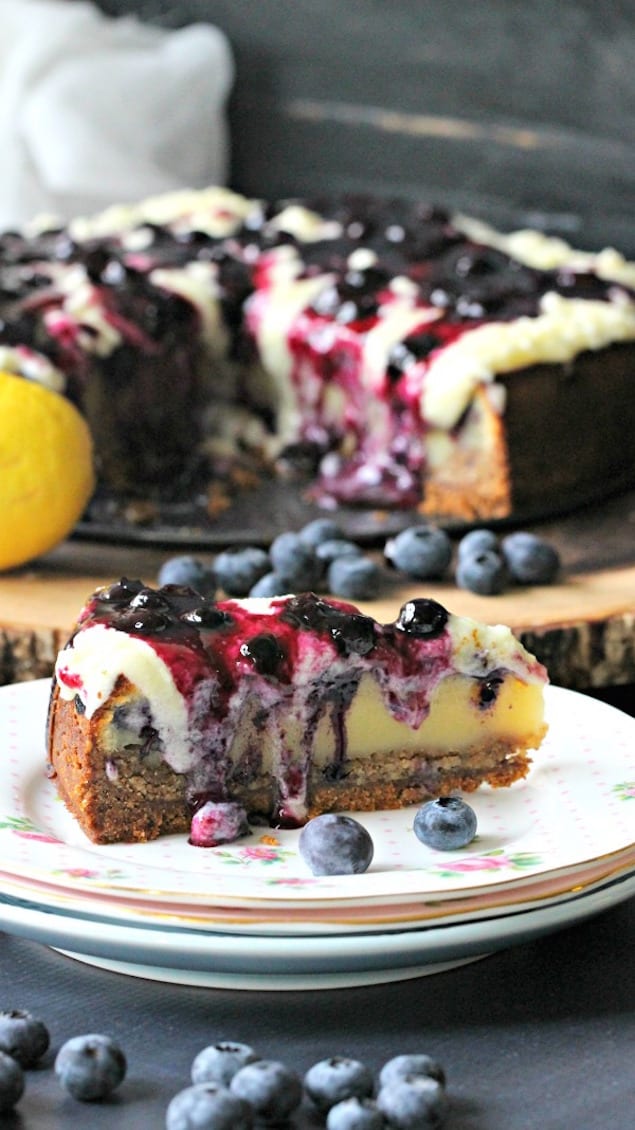 This is the most silky and indulgent French custard pie or cake I have ever had. I love French desserts, they are creamy, decadent, rich and always look so fancy and put together, while the ingredient list is usually very simple.
French desserts are romantic, indulgent, sweet and smooth, this cake is no different, this french custard cake is actually much better. To make it even better, I made a biscoff crust that is so buttery and sweet, and attains a caramelized flavor and taste after is baked that pairs so well with the delicate custard cake.
I wanted the cake to taste very fresh, the custard itself doesn't feel heavy. Since its made with just a little flour and few eggs, its very creamy and light. I added some lemon zest for some summery brightness and freshness and also 2 cups of blueberries. Every delicious bite of this creamy goodness is followed by a tart burst of juicy blueberries, a subtle lemon flavor and a delicious caramelized crumble from the biscoff crust.
Find the recipe for the blueberry sauce here.
Katalina Kastravet
Hi, I am Katalina, the blogger behind Peas and Peonies where you'll find delicious recipes and lifestyle stories. My kitchen creations are usually with a twist, combining simple ingredients to create decadent, unique and innovative flavor combinations within a doable timeframe. Join the deliciousness!