PARTNER POST: We've teamed up with Bonne Maman to bring you the best homemade breakfast and brunch recipes to show Mom you care this Mother's Day and all spring long.
Check out this stunning stack of French toast layered with a minty blueberry sauce and topped with sweet Devonshire cream.
My birthday is in June, which in Minnesota meant the perfect season for strawberries. Every year that I can remember, my mom made us stacks of pancakes drizzled with her homemade strawberry syrup, fresh strawberries, and a generous dollop of her Devonshire cream. It was heavenly. These days, I'm rarely in Minnesota for my birthday. In fact, I don't think I've been there for nearly a decade. But once the weather starts to warm up and feel like those early days of summer, I begin to crave this childhood favorite something fierce. Luckily, I've foundmany variations that work any time of year. This one, featuring custard-soaked slices of french toast and a fresh blueberry syrup with a hint of mint, is what breakfast dreams are made of.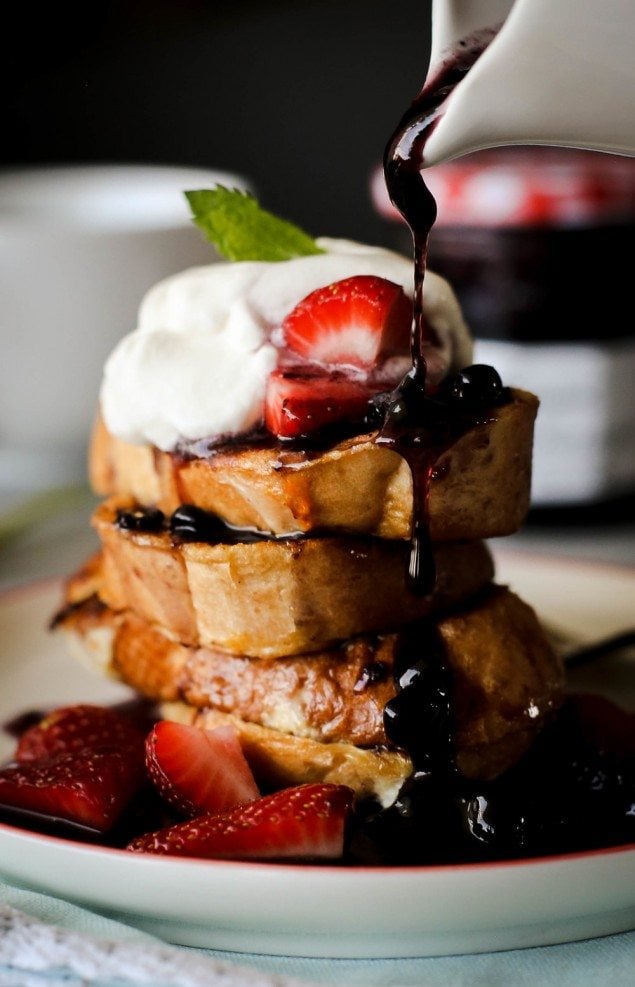 Can we talk about how much joy a stack of carbs can bring to a Saturday morning? Even better if its delivered to you while you're still in bed. *HINT TO ANYONE LOOKING FOR MOTHER'S DAY INSPIRATION*
Seriously thought, this French toast with minty blueberry syrup and Devonshire cream is perfect if you want to make someone feel extra special. Full disclosure: the cream is really more of a "mock" Devonshire cream. It isn't traditional, but it's what we always had. Don't turn me in to the Devonshire cream police, OK? Thanks. You're the best.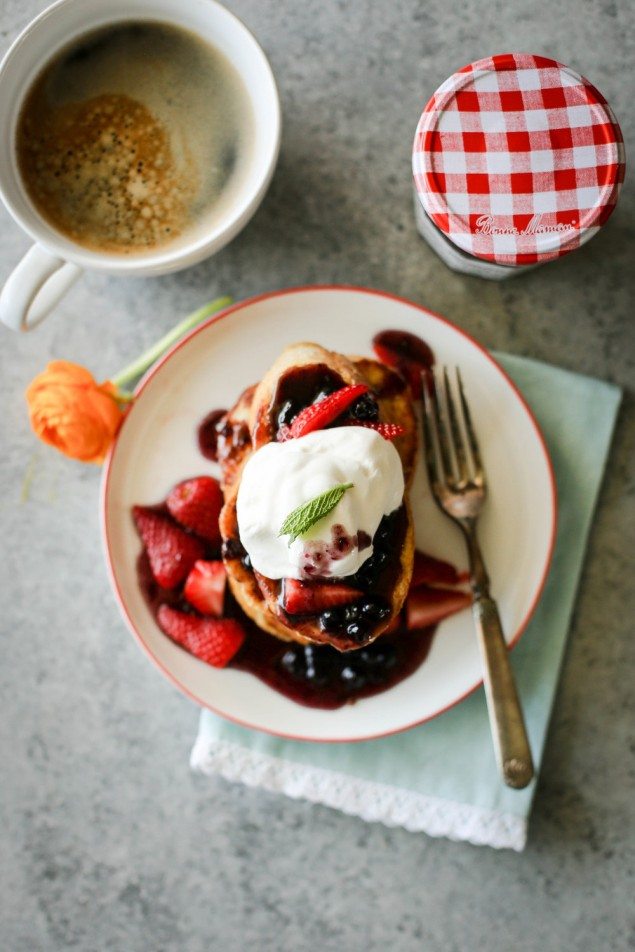 You can make the syrup with your favorite jam, but I love it with Bonne Maman Blueberry Preserves. Pretty much all of their jams are completely addicting, but the blueberry is perfect with the kick from the fresh mint. Between the syrup and my secret French toast weapon (spoiler alert: the answer is orange zest) this breakfast is full of fresh flavor and nostalgia. Can't go wrong! If you're looking for some extra points with mom, you should probably enter her in the fantastic sweepstakes to give her a chance at winning some beautiful Le Creuset pieces AND lots more preserves so you can make her your winning French toast every weekend
See Also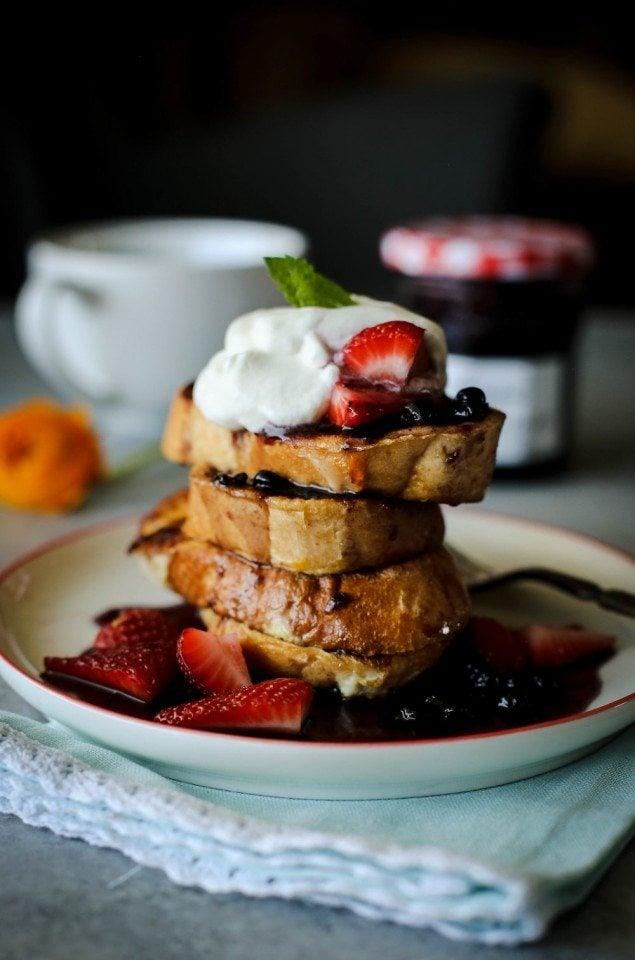 For another recipe idea, check out these strawberry muffins.
Click here for the written recipe.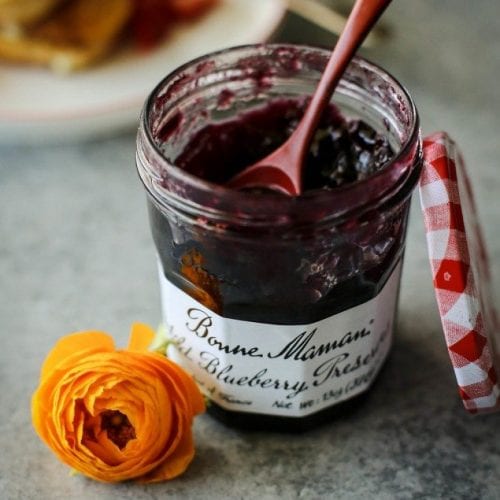 Blueberries and Cream French Toast
Rachael White
Ingredients
For the French toast:
soft French bread

1-2 days old, sliced into 1 inch slices

6

large eggs

1/2

cup

whole milk

1

teaspoon

grated orange zest

1

teaspoon

vanilla extract

1/2

teaspoon

ground cinnamon

2

teaspoons

unsalted butter for your pan
Devonshire Cream:
1

cup

heavy cream

1

cup

sour cream

2

tablespoons

sugar

juice of one lime

1 - 2 tablespoons
For the syrup:
1/3

cup

Bonne Maman Wild Blueberry Preserves

1/3

cup

pure maple syrup

2

large sprigs of mint

leaves gently bruised
Additional toppings:
fresh mint leaves

fresh berries

strawberries, blueberries, blackberries, raspberries- they all work beautifully!

additional orange zest
Instructions
Combine the eggs, zest, vanilla and cinnamon in a 9x13 inch pan and whisk until smooth. Set aside.

Beat the heavy cream in the bowl of an electric mixer until soft peaks form. Add the sugar, mixing until just combined. Fold in the sour cream and lime juice. Refrigerate until ready to use.

Combine the preserves, syrup, and mint leaves in a small saucepan over medium-low heat. Bring to a low simmer and allow to cook for 10 minutes, being careful to keep the heat consistent.

Meanwhile, heat a griddle or large nonstick skillet over medium heat. Melt 1 teaspoon of butter in the pan, spreading it evenly over the surface. Soak 4 slices of bread at a time in the egg mixture, about 45 seconds-1 minute per side. Remove the bread and let some of the egg mixture drip off before carefully setting it in your pan. Cook the bread for about 2 minutes per side or until you have a deep golden crust. Continue with remaining bread slices.

Serve immediately by stacking a few slices of the toast on a plate, drizzling with the minty blueberry syrup, topping with a dollop of Devonshire cream, and finishing it with a handful of fresh berries of your choice. Garnish with a couple mint leaves and serve!
Notes
Pro tip: if you're bringing this to your fabulous mother for Mother's Day breakfast in bed, don't forget the coffee. Strong, strong coffee.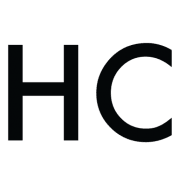 rachaelwhite
Rachael writes recipes for foods that are simple, comforting and delicious. Whether you are cooking for your family or having friends over for dinner and drinks, you'll find recipes here to fit any occasion. From cocktails to appetizers, desserts and entrees, the recipes you will find here incorporate Rachael's desire for Midwestern comfort food, love of International cuisine, and need for dishes that don't take hours to make.