You can put together these one-bite servings of the comfort classic ahead of time and reheat them to impress guests at a dinner party.
By Amy Casey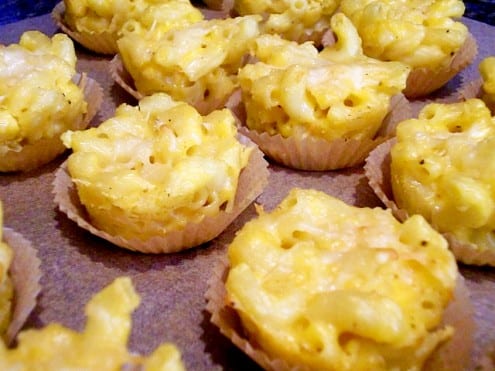 Bite-Sized Macaroni and Cheese
You can put together these one-bite servings of the comfort classic ahead of time and reheat them to impress guests at a dinner party.
Author:
Amy Casey, adapted from Food and Wine magazine
Ingredients
1½ tablespoons butter
2 tablespoons flour
¾ cup milk
1½ cups, packed, sharp cheddar cheese, shredded
¼ cup Parmesan cheese, grated, plus more for sprinkling on top
3 large egg yolks
½ teaspoon salt
⅛ teaspoon nutmeg, freshly grated
½ pound elbow macaroni, cooked and drained
Instructions
Preheat oven to 425 degrees. Spray a 24-count, nonstick mini muffin pan with cooking spray. Set aside.
In a large saucepan, melt the butter over medium heat. Whisk in the flour and cook for about 1 minute. Whisk in the milk and bring to a boil. Cook, whisking occasionally, for about 2 -3 minutes until thickened. Add cheddar and Parmesan cheeses and stir to melt. Remove from heat and stir in egg yolks, salt and nutmeg. Stir in macaroni.
Spoon slightly rounded tablespoons of macaroni and cheese into the prepared mini muffin pan. Each cup should be filled to the top. Pack each one down gently. Sprinkle with remaining Parmesan cheese.
Bake for about 10 minutes, until golden and sizzling. Let cool for 10 – 15 minutes. Using a teaspoon, carefully loosen the mac and cheese bites and transfer to a platter to serve.
To make ahead, bake and cool mac and cheese bites. Sprinkle with a little more Parmesan cheese. Package and refrigerate. Place bites on a baking sheet and bake in preheated 400 degree oven for 5 minutes. Serve warm.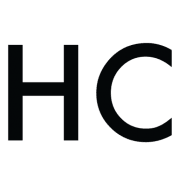 Amy Casey
Amy Casey, of northern New Jersey, is a food columnist for the New Jersey Herald and cookbook author. She has developed a wealth of recipes as a personal chef and also while cooking for her own family of five. See more of her recipes in her just published cookbook for e-readers Dinner for a Year – 52 Easy and Delicious Recipes to Spice Up Your Family Menu Planning.