There are countless ways to spruce up the humble hot dog. Try some of these varieties at your Labor Day cookout.
By Jerri Green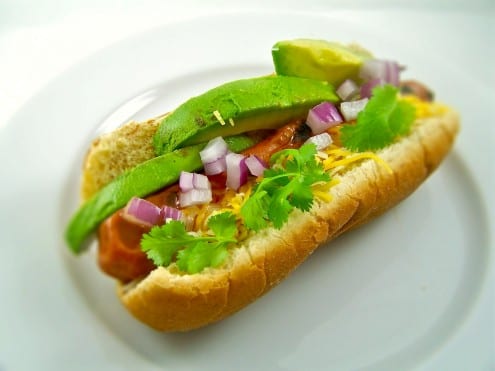 May I suggest one of our favorite grilling adventures – fancy hot dogs. I know what you are thinking – how can hot dogs be fancy? Well, as it turns out is is all in the toppings. And, as you will see below, you can make these for the meat-eaters and vegetarians in your life.
THE CARNIVORE'S DOGS
---
The Bacon Jack Dog – The is far and away the carnivore's favorite, but that's no surprise since bacon is his favorite food. This dog is a combo of colby jack cheese slices and cooked smoked bacon that you chop and placed on top. What's not to love?
The Memphis Bar-B-Que Dog – In a similar vein of topping meat with more meat, the carnivore also likes this dog. He got a bar-b-que sandwich from the Memphis institution that is Corky's and used the shredded pork to top his dog. I know the picture isn't much to look at, but he swears it was good. If you don't have a Corky's nearby the now sell their stuff in stores, or any local bar-b-que should work fine.
---
The Pizza Dog – This fancy hot dog was actually inspired from a suggestion in Bon Appetit. Simply top the dog with a little marinara sauce (something we always have on hand in my house). Then add some mozzarella cheese and crushed red pepper flakes. The carnivore said this was his second favorite. Go figure, 1=bacon, 2=pizza. He really does have the palate of a five year old.
---
The Trailer Park Dog – Now don't get mad at me for this name, it came from Bon Appetit. This dog is a combo of good old American cheese slices and potato chips. The carnivore used salt and vinegar chips despite my urging him to try ruffles. He now thinks plain chips would have made a better dog. In either case the crunchiness should be very reminiscent of when you use to put dorritos in your sandwich at school.
---
The Double Dog – This is strictly a carnivore creation. Double up the hot dogs and apply ketchup only. This ketchup only things is strange to me and many of his Chicago relatives, one of whom even bought him a book called "Never put Ketchup on a Hot Dog." But, the carnivore loves it nonetheless.
---
MY VEGGIE DOGS

The Caprese Dog – This one wins most photogenic hot dog if nothing else. An idea I got from Bon Appetit, this dog is topped with fresh mozzarella, basil leaves, and cherry tomato slices. You then drizzle a bit of olive oil on top. It was suprisingly good, and fresh – like having your salad and your hot dog at the same time.
See Also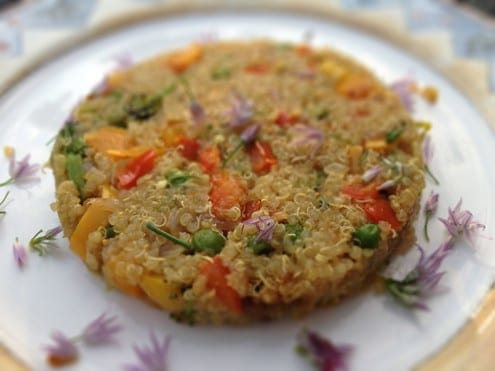 ---
The Texan Dog – In the running for my favorite for sure. This hot dog was accompanied by cheddar cheese, onions, and bar-b-que sauce. Next time I might try a sweeter onion, like the vadalia, but it was fantastic nonetheless.
---
The Mexican Dog – By far my favorite, but then again, I love all things Mexican. I added avocado slices, red onions, mexican cheese, a squirt of taco sauce, and some fresh cilantro to this dog. It was like deconstructed guacamole on a hot dog. Fantastic!
---
The Parisian Dog – Okay, not the most beautiful, but this one wins for most exotic. This concoction which came from Bon Appetit is a hot dog paired with pears (pun intended), brie, and dijon mustard. I am still on the fence about having the sweetness of the pears with the hot dog, but the brie and mustard were divine.
---
As a word of caution, we did not eat all of these in on sitting! But, the sky really is the limit. There is no need to ever just have a plain hot dog again. So, do you have a gourmet dog you love? What fancy toppings are you dying to try? I'd love to hear some more ideas for our future grilling adventures…before summer ends.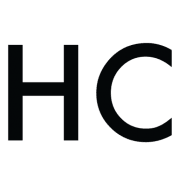 Jerri Green
Jerri Green is a vegetarian that lives with and loves a self-proclaimed carnivore. She makes meals work for everyone while juggling the mounting demands of motherhood. Nothing fancy but always fresh, she draws on her southern heritage to bring satisfying food to the table each and everyday.