If you need a litte pick me up on a Monday or Friday, Monterey offers great atmospheres to let your hair down and relax. From a Hawaiian-themed restaurant bar to an old style British Pub, there is something for everyone after a stressful day in Monterey.
By Mallory Davis
1. Hula's Island Grill
Voted "Best Happy Hour" in Monterey this year by locals, Hula's offers plenty of reasons why it nabbed the coveted title. As you enter the retaurant and bar, you are transported to the island of Hawaii including walls of surfboards and their famed, "Tiki Room." There is happy hour every single day of the week at Hula's, including "Tiki Tuesday" that offers happy hour all night long! Over 20 drinks and 15 food items ar offered for five dollars during their happy hour. Favorite drinks include Hula's Hurricane and the Tropical Itch and foods like their famous sweet potato fries and shrimp fritters all are included on the happy hour menu. You'd better get there right when happy hour begins, because it tends to be the most popular hour in town.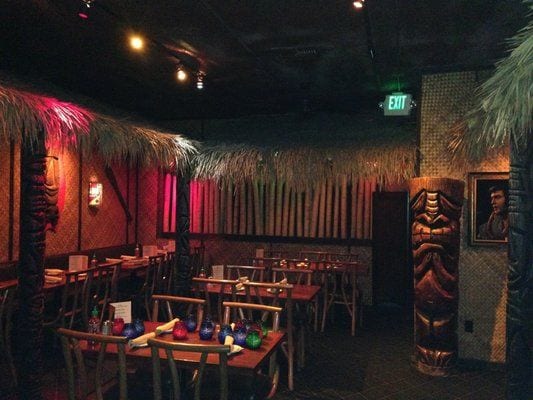 www.pinterest.com
Happy Hour: Sun-Mon 4-6pm Wed-Sat 2-6pm
Tiki Tuesday 2pm-close
All happy hour menu items $5
2. Cannery Row Brewing Company
Located on the famed Cannery Row in an old sardine storage house, lies the Cannery Row Brewing Company. They offer over 70 beers on tap with the largest draft selection in Northern California. They have happy hour five days a week where they provide four dollar beers and discounts on some of the food they are known for, including a fresh baked giant pretzel and cheese fondue. A great and unique place to catch a game and grab a beer, they have many televisions in the bar area and also a view of the ocean.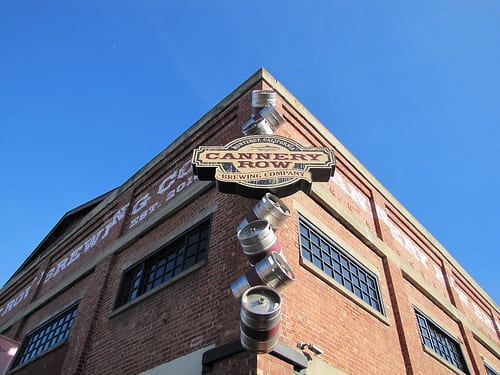 Happy Hour: Monday-Friday 3-6pm
Beers $4
3. Characters Sports Bar and Grill
Characters is located in downtown Monterey and represents the classic sports bar we have come to know and love with sports memorabilia lining the walls and bartenders ready to pour. The many televisions are always on, no matter the sport, including a wall to floor screen usually playing the main event of the day. They open early for games that are not on at regular afternoon or evening times. It's a relaxing and laid-back atmosphere and it doesn't hurt that the food is deicious too. Their happy hour is five days a week from 4-7pm. Bites include classic wings and potato skins and washed down with well drinks and popular drafts.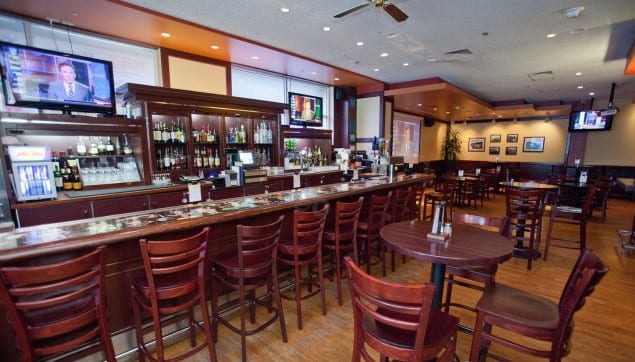 www.oyster.com
Happy Hour: Monday-Friday 4-7pm
Drinks $4-$7, bites $8-$10
4. London Bridge Pub
Located on Wharf #1 is a charming English-style pub serving up the best fish n' chips in all of Monterey. It was awarded this title, again by locals, in the Monterey County Weekly "Best of" awards. With brick floors and stone covered walls, the London Bridge Pub is the perfect place to retire at the end of a long day or week. With it's large windows looking out onto the harbor and fire pits outside, it's hard to not feel relaxed.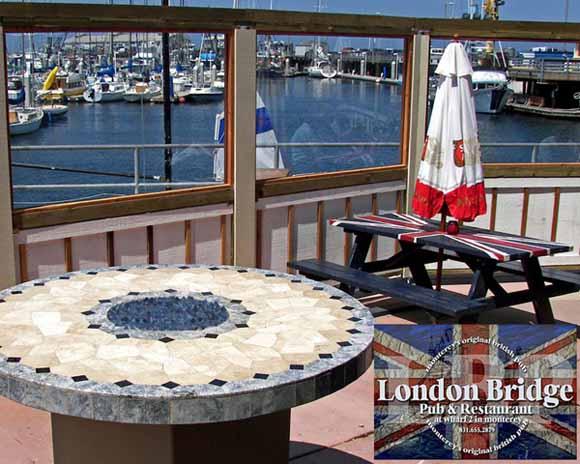 www.pinterest.com
Happy Hour: Monday-Friday 3-6pm
Beers, well cocktails $4, other mixed drinks $5
5. Duffy's Tavern
Duffy's is a hidden gem with a simple, but comfortable atmosphere. It has been serving up some of the best burgers and fries in town for over 50 years and it continues to improve. They do have a happy hour five times a week, but what really brings in the crowds are the specials they offer four days a week. For example, Tuesdays are two for one on drafts all day long. There is also a spaghetti and meatball night. Located right outside the Defense Language Institute, it is a favorite for students on the campus and off.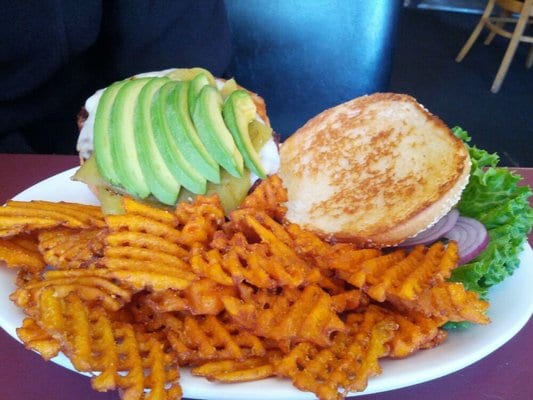 Happy Hour: Monday-Friday 3:30-5:30 pm
6. Crown and Anchor
Voted the #1 pub in Monterey County by locals, the Crown and Anchor offers just that. Located in Old Town Monterey, you are whisked away to another time and place. The bar is designed as if you are on an old sailing ship. It is a truly authentic British pub and restaurant that features pub style food like Cornish Pastie (meat and potato pie) and corned beef and cabbage. The pub offers history of the motherland that you can enjoy at happy hour five days a week. The Crown also has a patio in the back that is often packed.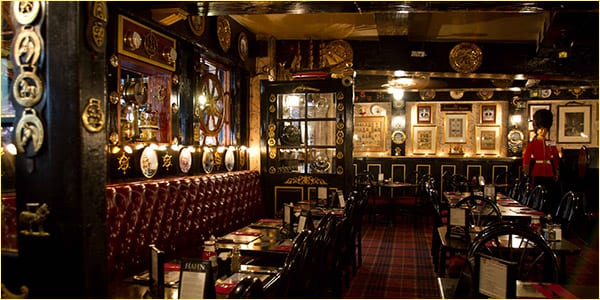 www.crownandanchor.net
Happy Hour: Monday-Friday 4-6pm
Drink specials starting at $4
Next time you are in Monterey, stop by one of these relaxing and friendly restaurants. Feel like traveling to Hawaii or Europe at the end of a stressful week? Monterey has got you covered!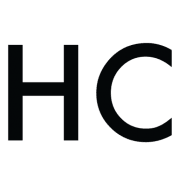 Mallory Davis
Mallory was born and raised in Monterey, California. She has a degree in Broadcast Journalism with an emphasis in sports broadcasting. Although baking and cooking were a favorite part of her childhood; a diagnosis of Celiac Disease is what really set off her passion for food. The diagnosis encouraged her to start cooking and experimenting a lot more. She enjoys making up new and unique recipes to fit her and others' diets (always making sure to include chocolate whenever possible).