The Greeks do a whole lot more than Greek salad…
As the summer heat bears down, icy cold drinks and light, fresh food are our ultimate saving grace. So naturally, Mediterranean food speaks our language. We're talking plenty of feta, fresh vegetables, seafood, lean meats and … what, you don't eat no meat? That's OK, we make lamb!
Now that our obligatory My Big Fat Greek Wedding joke is out of the way, let us introduce you to Cyprus-born Carolos Tomazos, who was raised eating all of the above and has now opened Inotheke, a modern Greek restaurant in Santa Monica.
Inotheke is far from Carolos' first food venture. After leaving Cyprus, he set off for the U.S. to work at some of the world's best restaurants and hotels like Thomas Keller's Per Se in NYC and then Palihouse here in LA. It was at Palihouse that he met Brit chef, Brendan Collins. The two partnered to open Waterloo & City (now shuttered, but nominated for a James Beard Award for Best New Restaurant 2011). He later made his way even closer to the beach to manage Larry's Venice (also a Brendan Collins joint).
Carolos' newest endeavor in Santa Monica, Inotheke, takes us back to where it all started. Filled with loads of light and accented with ocean blues and greens, the ambiance alone transports you to a shimmering Mediterranean beach.
"This is the kind of food that makes you feel good," says Carolos. "Great ingredients, and clean, healthy cooking."
Picture incredible shared plates of roasted beet salad with goat cheese, wine-braised octopus, lamb, orzo and classic taramasalata—a dip made of cod roe, lemon and olive oil. To top it off, there's an abundant selection of wine (20 available by the glass!) on hand for the picking, which is no surprise as Inotheke does, after all, translate to 'wine case.'
Since Inotheke only opened its doors less than a year ago, we wanted to know where Carolos was getting a taste of Greece in LA before he took matters into his own hands. Read on to fulfill all of your feta fantasties …
Santa Monica, Lamb & Orzo $17, Scallops Saganaki $20
Carolos Tomazos: The perfect meal for me at Inotheke is the Lamb & Orzo, with a Greek salad and some grilled pita bread and tzatziki. The dish, however, that reminds me the most of home is the Turkey Youvarlakia of turkey meatballs seasoned with mint, garlic, dill, and parsley served with a tangy avgolemono sauce. I also really enjoy our Scallops Saganaki in a velvety fragrant and aromatic tomato sauce with feta and ouzo. The simplicity of the grilled octopus combined with red onion, capers, and herbs accompanied by a glass of Assyrtiko is always my go-to snack.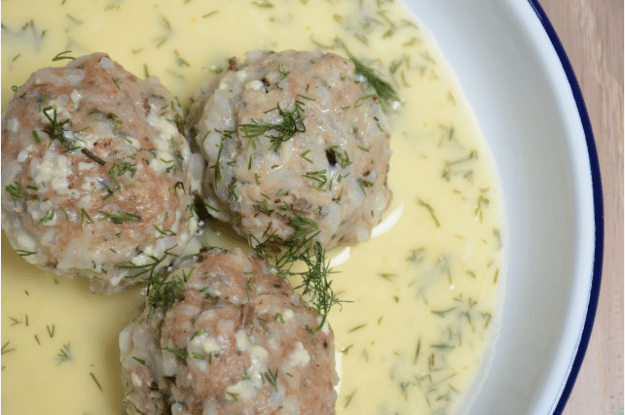 Inotheke
See Also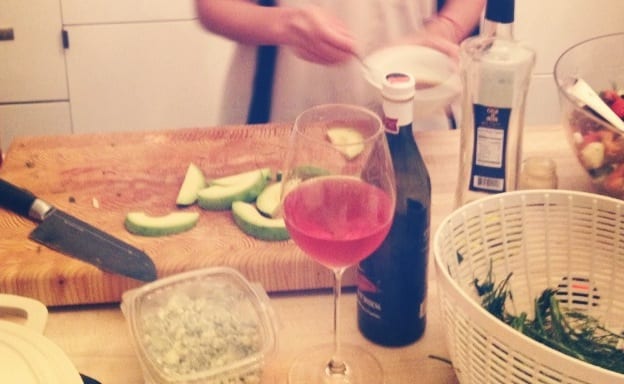 Pico-Union, Gyro sandwich $8.99
CS: Great for the essential Greek product shopping i.e. greek coffee, tarama and great baklava. Also grab a gyro sandwich while you're there. Will not disappoint.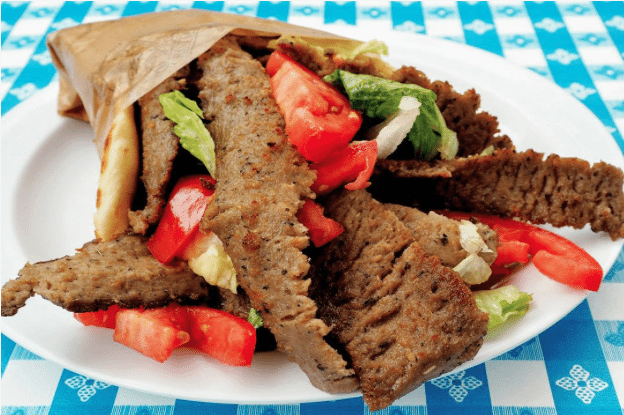 Papa Cristos
Manhattan Beach, Fried Calamari $13
CT: Petros is the perfect restaurant to visit and enjoy their great fried calamari, a cold beer and let your kids play at the water fountain in front in the beautiful courtyard.

Petros Restaurant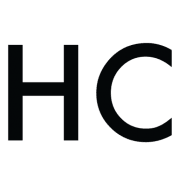 Citizine
Citizine is a lifestyle platform that highlights the culture of Los Angeles through the people who shape it. Create a Citizine profile and follow us on social media to keep up with the best events, places, and people taking LA by storm.