PARTNER POST: We've teamed up with Bonne Maman to bring you the best homemade breakfast and brunch recipes to show Mom you care this Mother's Day and all spring long.
Filled with berry preserves, these doughnuts are fluffy, sweet, and perfect brunch.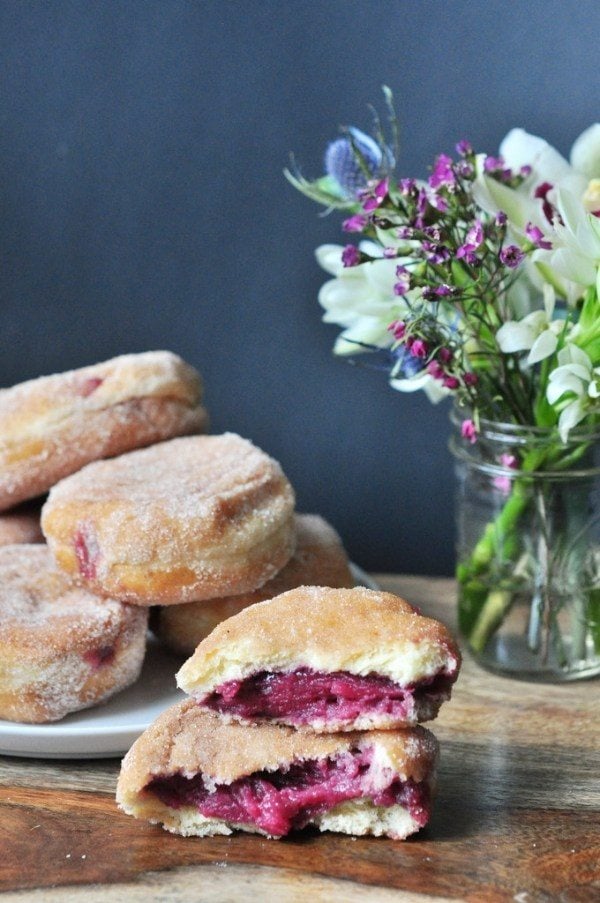 Mother's Day is such an awesome day. It's the day when Mom is supposed to relax and eat brunch while Dad takes care of the kids, but inevitably falls into chaos that only Mom can wrangle. Sigh.
In all seriousness though, it's that chaos that makes being a Mom so awesome, so why not use this occasion to get everyone hopped up on sugar? Flawless logic, I know.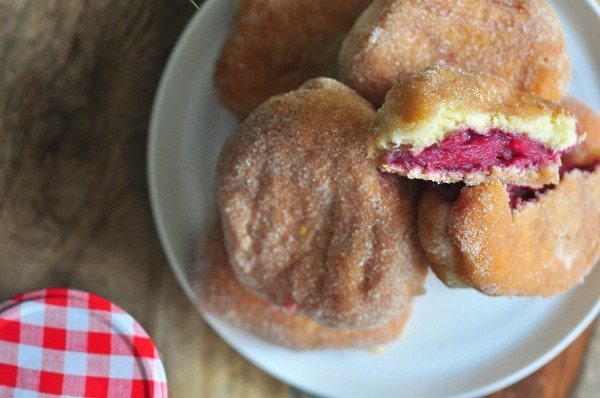 Today I partnered with Bonne Maman to bring you a recipe for homemade berry filled doughnuts. I have been eating Bonne Maman preserves for many years now. They have every flavor possible and it's damn good. (I also reuse the jars to make infused sugar and candles, because they're super fancy.)
These doughnuts really aren't difficult, you guys. I promise. So put your big girl panties on, buy a deep fry thermometer, and let's make some doughnuts for your Mom.
Enter to WIN in this Bonne Maman giveaway ever! Click the image below.
See Also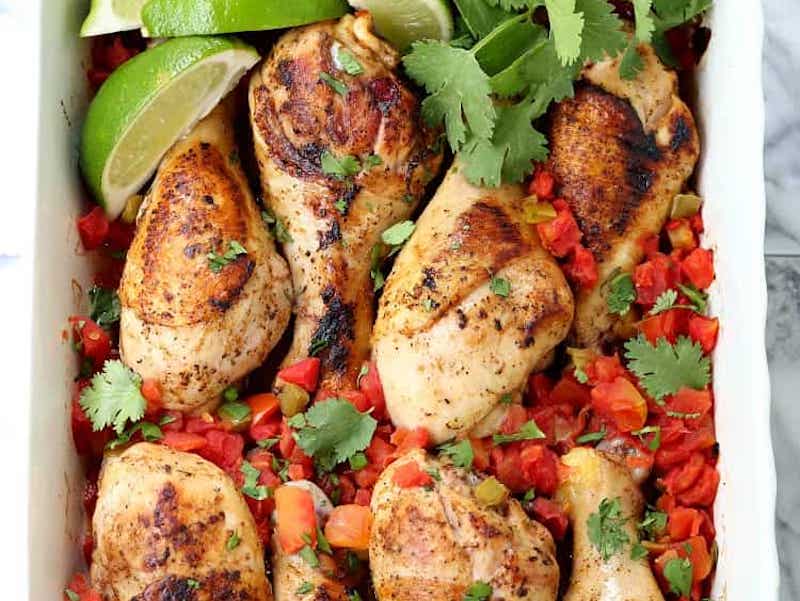 For more recipe ideas, check out these fun toasts.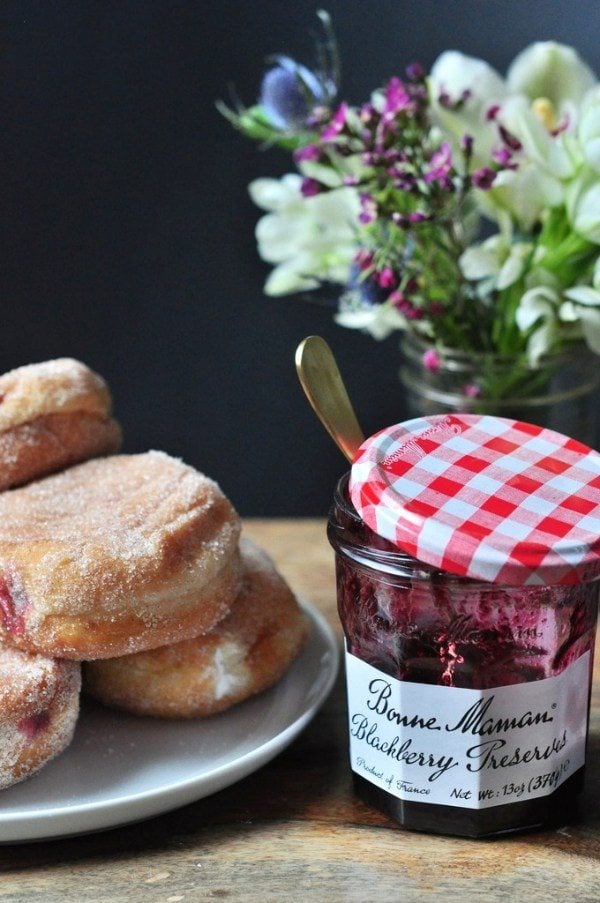 Print
Berry Filled Doughnuts
Filled with berry preserves, these doughnuts are fluffy, sweet, and perfect brunch.
Author:

Lizzy Wolff

Prep Time:

2 hours 15 minutes

Cook Time:

20 minutes

Total Time:

2 hours 35 minutes

Yield:

12

-

14

doughnuts

1

x
1 cup

whole milk

2 tablespoons

granulated sugar

1 teaspoon

salt

1 1/4

-ounce package active dry yeast (

2½ teaspoons

)

2 tablespoons

warm water

3½

to

3¾

cups all-purpose flour plus additional for dusting
About

10 cups

vegetable oil

2

large eggs (lightly beaten)

½ cup

Bonne Maman blackberry preserves
Confectioners sugar for dusting
Special equipment: 1 (2-inch and 1 (2½-inch) round cookie cutter; a deep-fat thermometer)

1

2½- inch round cookie cutter

1

deep-fry thermometer
Instructions
Bring milk to a simmer in a 1-quart heavy saucepan, then remove from heat and stir in granulated sugar and salt. Cool milk to lukewarm (about 90°F).
While milk is cooling, dissolve yeast in warm water in a small bowl, stirring until creamy, then let stand until foamy, about 5 minutes.
Note from Lizzy: If yeast doesn't foam, discard and start over with fresh yeast. This means something went wrong and your yeast didn't activate.
Pour milk mixture into a large bowl and with a rubber spatula, stir in 2½ cups flour, 2 tablespoons oil, eggs, and yeast mixture with a wooden spoon to make a very soft dough.
Spread 1 cup flour on work surface and put dough on top, scraping it from bowl with a rubber spatula. Knead dough, incorporating all of flour from work surface and adding just enough additional flour (if necessary) to keep dough from sticking, until smooth and elastic, 5 to 8 minutes. (Set a timer for this because it'll seem like an eternity but it is a super important part of the process.)
Transfer dough to another large bowl and sprinkle lightly with additional flour, then cover bowl with a clean kitchen towel and let dough rise in a warm draft-free place until doubled in bulk, about 1½ hours.
Turn out dough onto a floured surface and roll out with a floured rolling pin until ½ inch thick.
Cutout rounds with 2-inch cutter. Stretch 1 round to 2½ inches and put 1 teaspoon jam in center, then stretch another round to 2½ inches and use it to cover jam, pinching edges of rounds firmly together.
Cut through filled doughnuts with floured 21/2-inch cutter, rotating cutter several times to help seal edges. Transfer rounds to a floured kitchen towel, then reroll scraps (only once) and make more jelly doughnuts in same manner. Cover doughnuts with another kitchen towel and let rise in a warm place 30 minutes.
While doughnuts rise, heat 3 inches oil in a deep 4-quart pot until it registers 375°F on your very important thermometer. Fry doughnuts 2 at a time, turning occasionally, until puffed and golden brown, about 2 minutes per batch.
Note from Lizzy: Doughnuts will bob in oil, so you need to hold them half submerged with a slotted spoon to brown evenly.
Transfer as cooked to paper towels to drain. While still warm, toss them in a mixture made of your cinnamon and sugar. You can also skip this and dust them with confectioner's sugar.
Notes
Note from Lizzy: You may be thinking, 'What? a deep fry thermometer? That's so dumb!' Listen, it's not dumb. You'll need it later at some point so just go spend the $25.
Lizzy Wolff
Lizzy Wolff, creator of Sugar + Butter, loves to make you drool on your keyboard. It's a real thrill for her. For more recipes, click 'website' below.