SPONSORED: We get excited about good food and great ingredients, so we've teamed up with Divine Flavor to bring you delicious recipes for each season made with their fresh produce.
Swap out the usual tortilla chips for crunchy bell peppers in these bell pepper nachos that are so flavorful and delicious.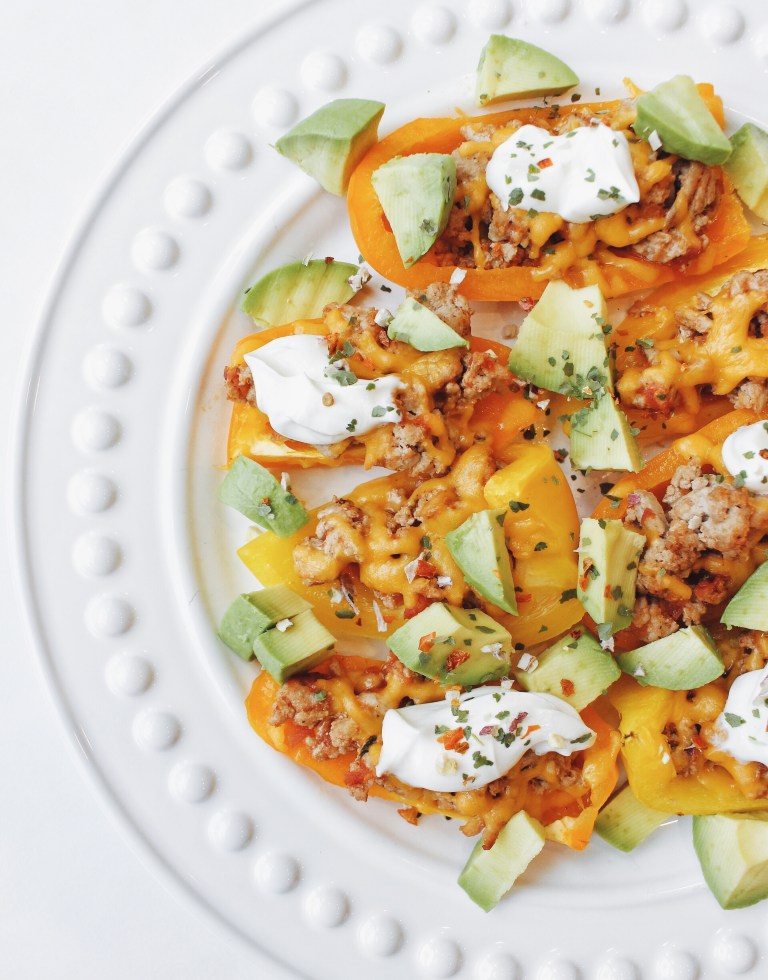 Is it just me, or is there something about the word "nacho" that just screams comfort food? I have a recipe for you that will give you all the TLC of nachos, but with a flavorful and nutritious twist. These Bell Pepper Nacho Boats are a super simple and crowd-pleasing appetizer to bring along with you to a party, or even just to have at home. They also happen to be very low in carbs, for my Keto peeps out there.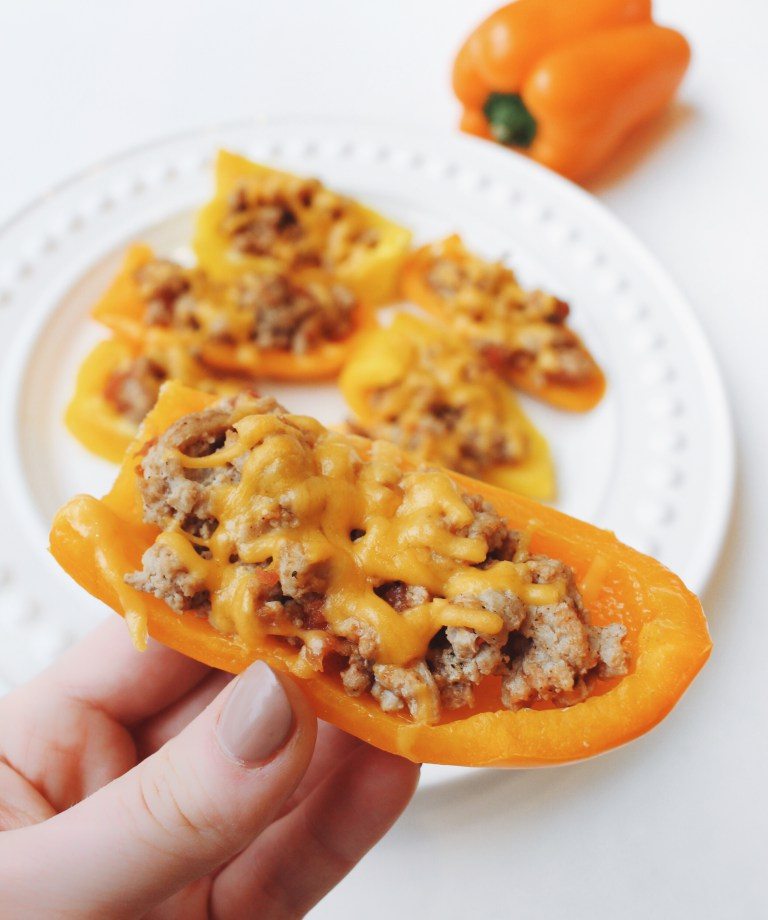 Using organic bell peppers as the base of the nachos is such a delicious and healthy way to get your nacho fix. I loved using fresh and organic Divine Flavor bell peppers. Divine Flavor is a Mexican family-run and grower-owned fruit and vegetable distribution company based out of Arizona. Divine Flavor believes in growing better food for a better world meaning taking care of both its people and the environment. They produce fresh, non-GMO foods grown in nutrient-rich, never over-farmed soil.
See Also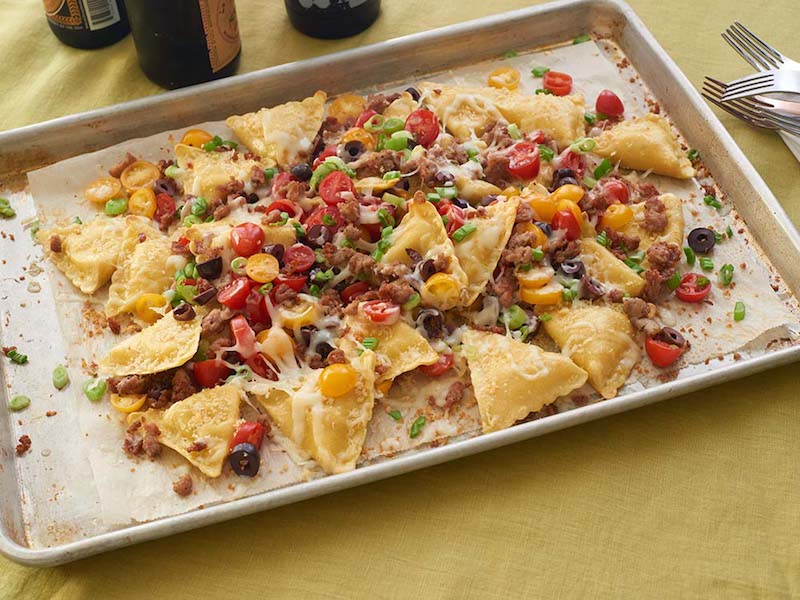 These recipe can be adjusted as you like, using either a different type of meat, or even beans for a vegetarian version.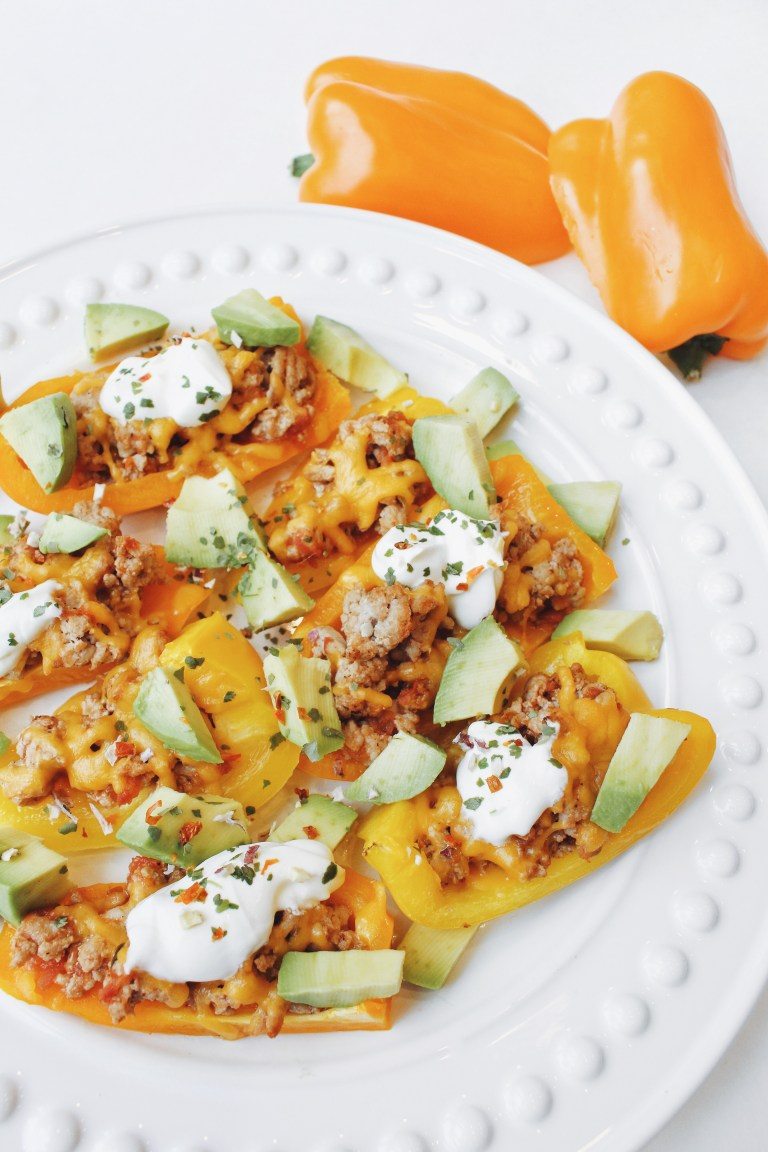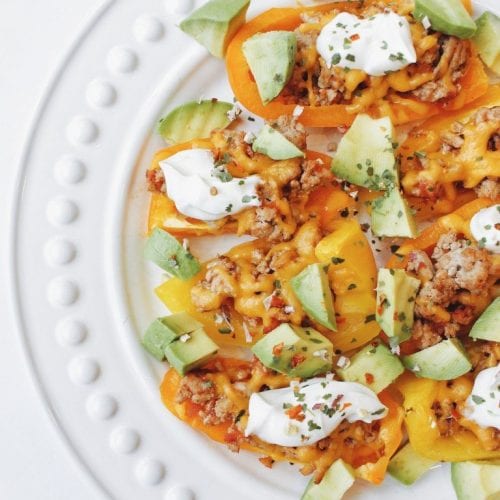 Bell Pepper Nachos
Gracie Gordon
Ingredients
1

pound

ground turkey

1

tbsp

olive oil

1

teaspoon

chili powder

1/2

teaspoon

cumin

1/4

teaspoon

garlic powder

1/4

teaspoon

black pepper

1/2

tsp

salt

2/3

cup

salsa

1

cup

shredded cheddar cheese

3

Divine Flavor organic bell peppers
Instructions
reheat oven to 375 degrees. Line a baking sheet with foil and nonstick spray.

Clean and dry the bell peppers then remove the seeds and core. Slice each pepper into 5-6 vertical pieces and set aside.

In a large stovetop pan, cook the ground turkey in olive oil on medium-high heat until it's fully cooked through.

Let the turkey cool for a few minutes before adding in the spices and salsa. Combine well.

Add the turkey mixture into the bell pepper boats and top with cheese.

Bake for 10 minutes or until cheese is melted. *
Notes
* If you'd like your peppers to be softer, you can put the filled "boats" in a large casserole dish, add 1/4 cup of water, cover tightly with foil and bake for 10-15 minutes.
Gracie Gordon
I'm just a hungry blonde eating her way through New York City. Perfecting the art of healthy living while still indulging in the amazing food this city has to offer.