Baked Maple Chicken Wings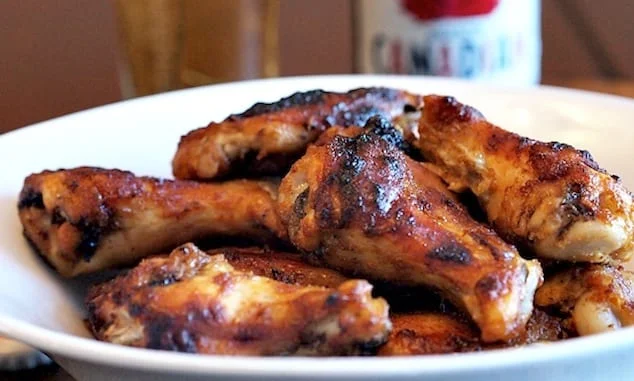 Glazed with maple, these wings are the perfect snack for a large gathering. Be sure to have a good time, but without all the grease.
By Maya Moscovich
These delicious super easy amazing wings have no artificial flavors and they're baked, not fried! My son and I just set down and devoured a whole bowl together, minus the beer for him – he'll have grape juice thank you very much. These wings are so good! and amazingly enough all you need to do is mix everything together and bake – that's it!

Baked Maple Chicken Wings
Glazed with maple, these wings are the perfect snack for a large gathering. Be sure to have a good time, but without all the grease. Try them on the grill, too.
Ingredients
600gr/ 1.5lbs. Chicken Wings
1 Tbsp Ketchup
2 tbsp Maple
2 tsp Garlic Powder
2 tsp Paprika
¼ tsp Salt
1 Tbsp Olive Oil
Instructions
Preheat oven to 425F (220C) and prepare a baking sheet layered with parchment paper.
Put all the ingredients in a medium mixing bowl and mix everything together (using your hands will work best and make sure the wings are fully covered).
Place in the preheated oven and bake for 25-30 minutes.
Maya Moscovich
Being born and raised in Israel, Mayas nutrition always consisted of food that's spiced well, light on the stomach and includes a lot of vegetables, fruits and olive oil. Now residing in Halifax, Nova Scotia, she is on a quest to reconnect with the food traditions of her home country.