Made with the spicy and sweet Korean gochujang chili paste, these baked wings are an easy crowd pleaser.
By Shannon Lim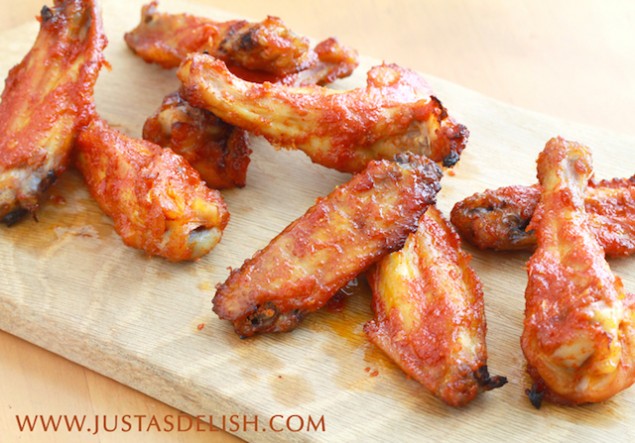 Wings lovers will love these Baked Korean Chili Wings, a variation of my Korean Oven Fried Chicken. I'm so into Gochujang (Korean chili paste) because of its mildly sweet-spicy kick that is addictively delicious with just about anything. You won't go wrong with this fool-proof recipe. The sticky marinade makes the wings so tasty, that I could happily have the whole dish to myself.
Cook's note:
Free range chicken have tougher meat, so I brine them first with my go-to recipe (Find the recipe here.), before marinating or cooking the chicken. I encourage brining your chickens—and not just for special occasions, as a brine adds flavor and keeps the meat tender and juicy.
See Also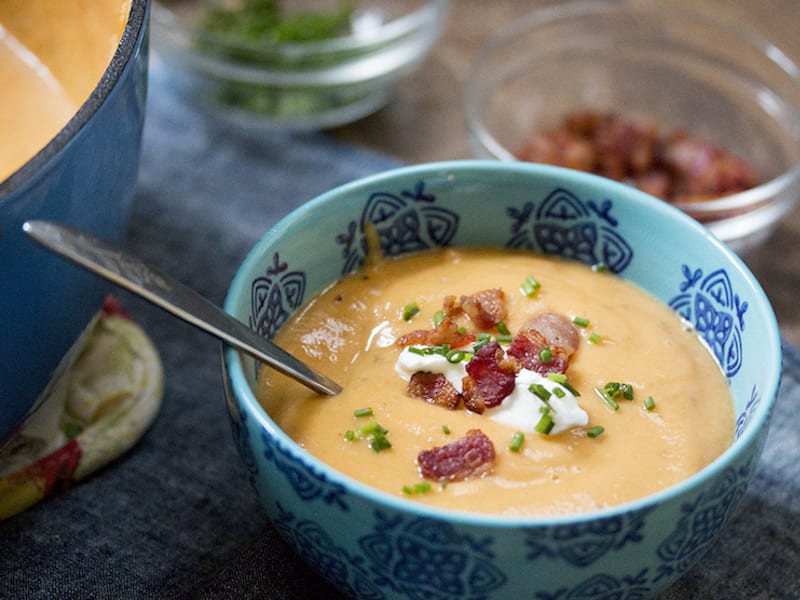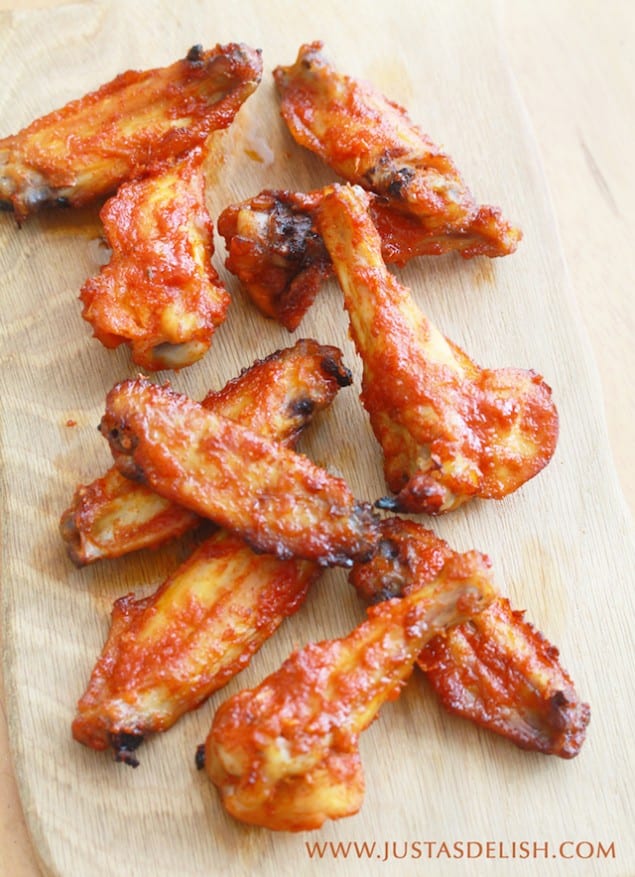 Baked Korean Chili Wings
Made with the spicy and sweet Korean gochujang chili paste, these baked wings are an easy crowd pleaser.
Recipe Type:
Main, Appetizer
Ingredients
6 Chicken Wings
2 cloves Garlic - grated
2 teaspoon grated Ginger
2 teaspoon light Soy Sauce (I use gluten free Tamari)
2 teaspoon Toasted Sesame Oil
1 tablespoon Gochujang Korean Chilli Paste (or Sriracha)
1 teaspoon Honey
Instructions
Combine garlic, soy sauce, sesame oil, honey and and chili paste in a container. Add in the chicken wings and massage with the marinade to coat everything. Put in the fridge to marinade for at least 2 hours and preferably overnight.
Heat the oven to 200C (400F). Arrange the wings on the wire rack with the tray lined with foil at the bottom layer. Reserve the marinade for the glaze. Bake in the hot oven for 30 minutes.
BAKE chicken until completely done, remove and baste the wings with the reserved marinade. Put the wings back into the oven for 5 minutes and it's done.
Serve as a side dish or snack
Shannon Lim-de Rooy
Shannon's kitchen is her playground and creative outlet, where she loves to experiment with recipes. As a Malaysian, her food influences are mainly Malay, Chinese and Indian cuisine but her curiousity in other culture lead to cross cultural cooking. On her blog JustAsDelish.com, she pursue her mission in creating healthy and delish food.