This baked breakfast dish is not only delicious, it is super convenient, allowing you to prepare eggs for everyone in the family at the same time.
By Ann Low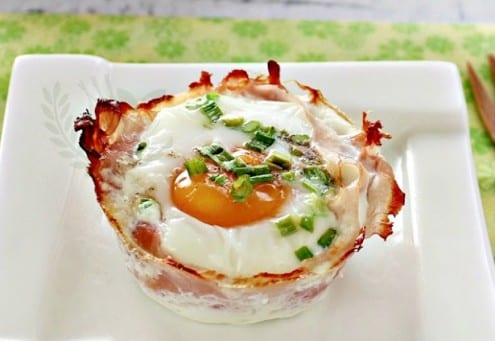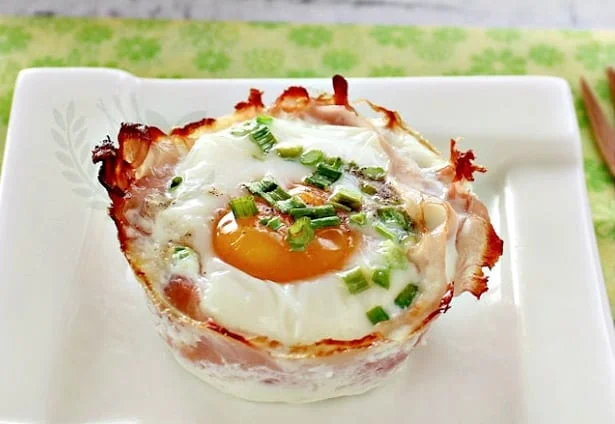 Baked Egg and Ham
This baked breakfast dish is not only delicious, it is super convenient, allowing you to prepare eggs for everyone in the family at the same time.
Ingredients
4 large Eggs
4 slices Ham (I used shaved Virginia ham, slightly more than 100g))
chopped spring onion
Instructions
Preheat oven to 200 degrees C.
Remember to grease oil or spray non-stick cooking spray into muffin tin. As eggs will stick.
Fit ham (I fitted in more as the Virginia ham was shaved real thin) into each muffin hole.
Crack egg into each piece of ham. Add a dash of pepper and sprinkle some spring onion on top.
Pop the muffin tin into oven and bake for 12 minutes or 2-3 minutes longer if you want a well done or less for runny egg.
Let cool for a few minutes, then remove from tin.