Baked spiced apple donuts are coated in a simply sweet honey glaze for a delicious bite.
By Shelley Ludman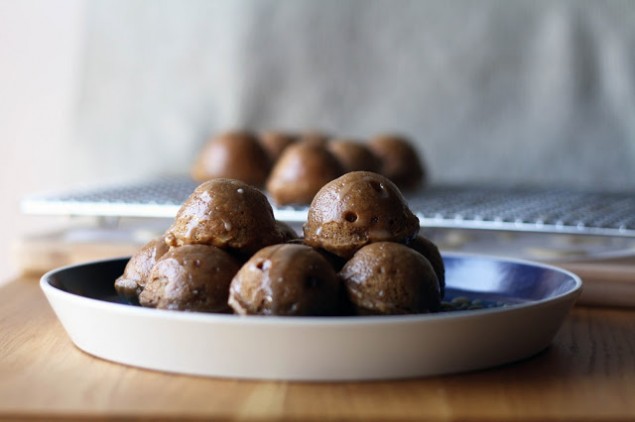 This weekend I took an unexpected trip to the Abbey to go apple picking and it was just what I needed: fresh autumn air, a sunny sky, and all the apples a girl could dream of. It was perfect. When we arrived home with a 10 lb bag of apples, apples and honey seemed like the only solution. Last year's apple chips and apple sauce are totally happening this week too.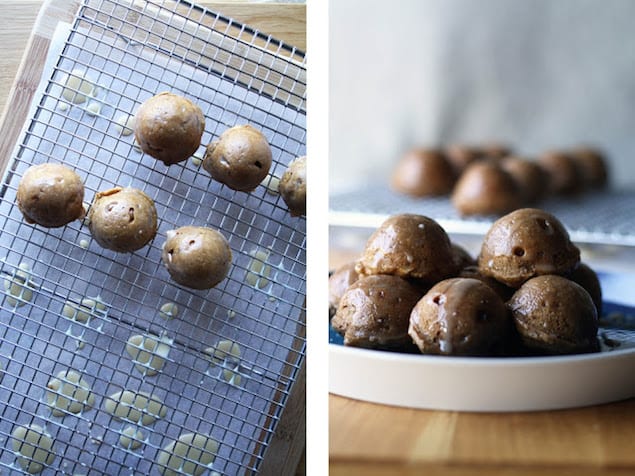 Happy fall!
See Also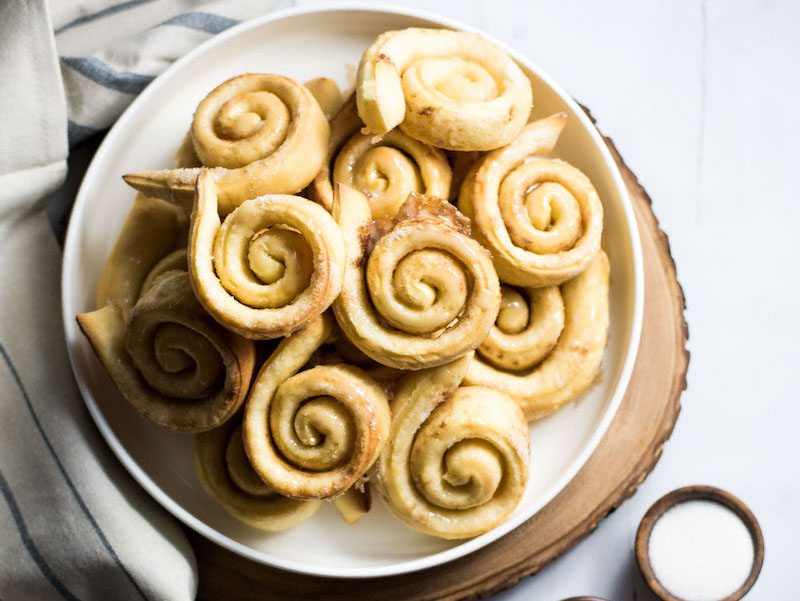 Find the recipe for honey glaze here.
Baked Apple Donut Holes with Honey Glaze
Baked spiced apple donuts are coated in a simply sweet honey glaze for a delicious bite.
Recipe Type:
Baking, Dessert
Ingredients
1 cup all-purpose flour
¾ tsp baking powder
¼ tsp baking soda
½ tsp cinnamon
¼ tsp nutmeg
⅓ cup brown sugar
2 T unsalted butter, melted
½ cup almond milk
½ tbsp white vinegar
1 egg
1 tsp vanilla
2 apples, peeled and diced ( ~1-1/2 cups)
honey glaze
Click the link above for the recipe.
Instructions
Preheat oven to 350. Grease a donut hole (or donut) tray.
Combine the dry ingredients in a large bowl, and stir to incorporate, being sure to break up any lumps.
Pour the vinegar into a ½ cup measuring cup. Add the almond milk until the measuring cup is full. Let sit for one minute to 'curdle'. This is a foolproof way of making dairy free buttermilk.
Whisk together the melted butter, egg, vanilla and curdled milk. Pour the wet ingredients over the dry and gently stir in the apples until no visible dry flour remains. Do not over mix.
Transfer the batter to your prepared baking tin, and bake for 8-10 minutes until set. Let cool slightly before transferring to a wire rack to cool completely before glazing.
To make the glaze, whisk together the icing sugar, honey and almond milk. Dip each donut hole into the glaze, then place back on the wire rack to let the excess glaze drip off. Let the glaze firm up slightly before serving.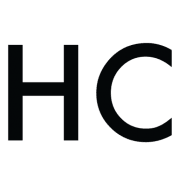 Shelley Ludman
Shelley is the voice and photographer behind the food and travel blog, Sevengrams. When not at her day job as an Architect in Toronto & Montreal, Shelley can be found cooking in her kitchen, strolling through the nearby market, or escaping on weekends with her boyfriend (aka the in-house taste tester).