Amaranth was the wonder food of the Aztecs. A gluten-free, psuedo-grain, amaranth provides stunning levels of protein, calcium, fiber and iron.
By Emily Segal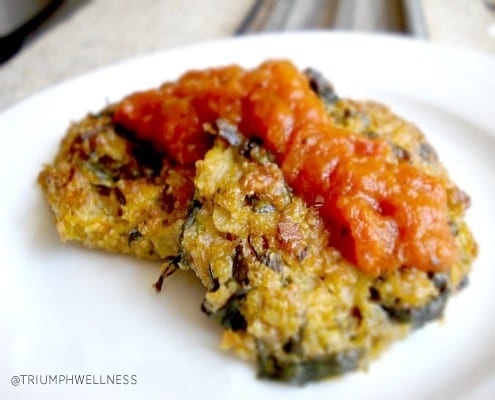 Actually a small seed, amaranth cooks up much like quinoa or millet, but has a stickier texture, perfect for forming patties.  In this vegan recipe, amaranth joins a host of vegetables to form a tender patty that is as healthy as it is delicious.
The Aztecs fed amaranth to their warriors and runners in order to provide them the large amounts of energy, strength, and endurance they required.  I think amaranth might be the perfect food to fuel our modern, on-the-go lifestyles as well!
See Also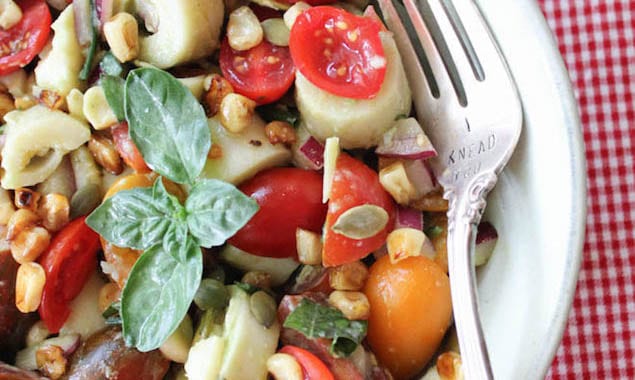 Baked Amaranth Vegetable Patties
These healthy oven-baked vegetable patties are high in protein and nutrition thanks to super healthy psuedo-grain, amaranth.
Ingredients
1 cup dry amaranth
2 cups water
1 Tbsp olive oil
1 medium onion, minced
2 medium carrots, grated
2 medium zucchini, grated
3 cups fresh spinach, finely chopped
¼ cup spelt flour
½ tsp baking powder
3 Tbsp tahina
1 handful fresh basil, finely chopped
1 handful fresh dill, finely chopped
3 fresh sage leaves, finely chopped
the leaves of 3 fresh oregano stalks
juice of ½ lemon
1 tsp salt
black pepper
Instructions
Place the amaranth and the water in a pot.
Bring to a boil, cover and simmer for 20 minutes until amaranth is soft and water is absorbed.
Remove lid, fluff and set aside to cool.
Preheat oven to 200C (400F).
Line a baking sheet with parchment paper and then lightly oil.
In a pan, saute onion in oil.
Add carrots and zucchini and saute until all is soft.
Add spinach and cook just until wilted.
In a large mixing bowl, mix amaranth, cooked veggies and all remaining ingredients.
Mix with your hands until it is all uniformly combined.
Taste and adjust seasonings to your liking.
Shape mixture into about 10 patties and place on baking sheet.
Bake 20-30 minutes until golden and crunchy on the top.
Serve as is or topped with a dab or your favorite sauce (I used tomato sauce).
Emily Segal
Emily Segal is a Board Certified Holistic Health Coach and the owner of Triumph Wellness, an international nutrition counseling practice. Emily's approach to wellness involves creative home-cooking, a peaceful relationship with food, and a juicy joie de vivre.