This adult cocktail will do the trick to keep you warm; fresh apple cider, pumpkin spice, and cinnamon will make you feel the fall, and the love.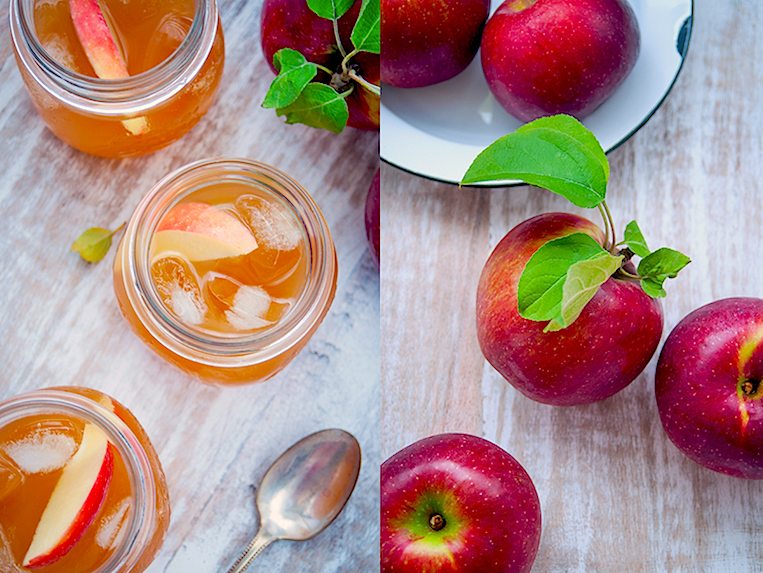 Like so many of us who find ourselves with a ridiculous number of apples after an apple picking trip, I might be posting a ridiculous number of apple recipes this month! This recipe came about after I impulsively purchased a bottle of gluten free pumpkin spice vodka and needed to find some fall-inspired drink recipes. I also happened to have some fresh apple cider on hand and this recipe blends these flavors into a perfect cocktail.
Spicy and yummy! Apple pie in a glass!

Autumn Apple Cider Cocktail
Ingredients
1¼ cup apple cider
1 cup gluten free pumpkin spice vodka (I used Spud)
splash lemon juice
1 tbsp maple syrup
½ tsp vanilla extract
¼ cup ginger ale
apple slices and cinnamon for garnish
Instructions
Place all ingredients in a large cocktail shaker and shake well.
Serve with ice and apple slices.
Sprinkle with cinnamon for garnish (optional)