This post is part of "The Art of Cheese", a partnership between Honest Cooking and Castello Cheese.
With a food simple dishes and Aged Havarti appetizers, the holidays do not have to be so daunting.
By Jovina Coughlin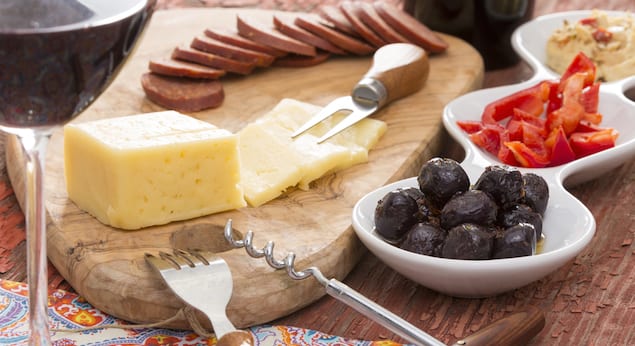 Shutterstock:Ozgur Coskun
Castello Aged Havarti is a creamy, finely textured cheese made from traditional methods dating back over 130 years, when Hanne Nielsen first made Havarti cheese. Castello Aged Havarti is allowed to mature for at least 12 months to encourage a unique and rich flavor. Castello Aged Havarti is the perfect cheese for your cheese board. The taste and flavor standout. As a snack, it is delicious with nuts, fruit and wine.
We are in the midst of the holiday season and I love this time of year with all the fun things there are to do. You only need a few really good ingredients to create festive and delicious holiday food. Go for a mix of shapes and colors and your guests will love how beautiful everything looks.
While overindulgence is often the hallmark of holiday celebrations, your guests will appreciate party food that is nourishing and healthful as well as appealing. I like to arrange an appetizer tray with a mix of foods that can meet different dietary choices: vegetarian, gluten-free, low-calorie, etc.
Whether you want to host a few friends or have a big, open-to-all affair, the best way to make sure your guests enjoy themselves is to enjoy the party yourself—a relaxed, unruffled host makes guests feel welcome and at ease. With this in mind, do a little preparation ahead of time.

At a recent get-together at my home, I arranged appetizer trays filled with Castello Aged Havarti Cheese cubes at room temperature, homemade crackers, Prosciutto di Parma wrapped pears, mixed green olives, Mission figs/roasted red peppers/Castello cheese kabobs and homemade cranberry sauce for topping Castello cheese squares. What remained after the party were just a few crackers – everything else – gone. I had many compliments on the food and my friends loved the Castello cheese and asked where they could buy it.
Here are my recipes for you to recreate for your next party. I guarantee they will be a big hit.