Dried anchovies are common throughout Asia; although they might be trickier to find elsewhere, most Chinese supermarkets or specialty stores should carry them.
By Jehanne Ali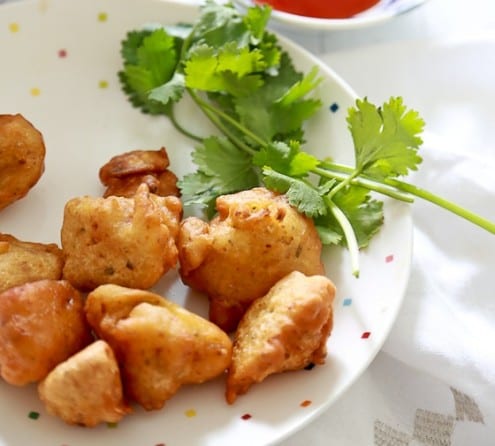 Anchovy Fritters
Dried anchovies are common throughout Asia; although they might be trickier to find elsewhere, most Chinese supermarkets or specialty stores should carry them.
Ingredients
1 cup plain flour
½ cup cooked rice
1 egg
1 red onion- diced finely
½ cup dried anchovies (ikan bilis)
few sprigs spring onions-chopped
1 small red chilli- sliced finely
½ tsp salt
½ tsp black pepper
Water as needed
Canola oil for frying
Instructions
Grind the anchovies until almost fine powder. You can omit this step and have whole anchovies instead.
Mix all the ingredients together until well combined, add water and form thick pancake batter like consistency.
Heat the oil. Spoon some batter into the hot oil and fry until golden.
Jehanne Ali
Jehanne is an enthusiastic baker, food blogger, mother and wife all in one. She swaps her scalpel from her day job as a doctor to kitchen utensils in the evening and creates magical treatment of healthy treats for her family, which she shares in her blog, The Cooking Doctor. She is a firm advocate of healthy eating and always believes that honest and healthy food will steer you clear from the doctors.