Carly DeFilippo has an almost religious brunch experience on Easter morning.
By Carly DeFilippo – Photos by Lauren DeFilippo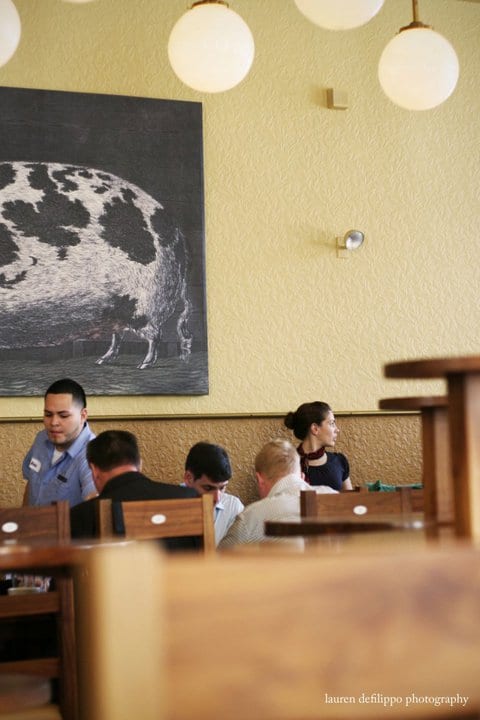 It was Easter morning, and early.  After a full weekend of eating at the hippest restaurants in town, the last thing my family needed to pack in before our 11 a.m. flight was a hearty brunch.  And yet, here we were, twenty minutes outside of the Loop, face-to-face with portraits of overstuffed swine, and feeling a bit pot-bellied ourselves.
Yet any sense of gluttonous remorse vanished during this almost-religious brunch experience. The ambiance might be described as Amish-alternative, appropriate for only the hippest of post-prayer gatherings.  Boxed-in booths hid behind hinged, church pew-like doors, while a central U of sturdy, stylized banquet tables filled the core of the high-ceilinged space.  Tall-backed, numbered, wooden chairs with convenient sub-seat shelves only underscored the quirky-meets-functional vibe, as did the table's condiment-toting lazy susan.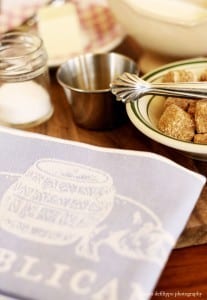 This impressive, yet homey attention to dining-room decor was happily equaled – if not surpassed – in the kitchen.  From finger-lickin'-good pecan sticky buns (I should've ordered a batch to-go!) to rich red-wine poached eggs, the portions were perfect and the flavors on-point.  Not to mention that our food was beautifully lit by the soft morning light, streaming through curtains that looked like they were stolen from an elder's country home.  The all-around favorite, however, was the ridiculously addictive french fries with (what I can only assume was home-made) mayonnaise.  Normally a fair-weather fan of potatoes, I found myself stealing more than my share of my sister's side of fries.
It could've been our lovely waitress, the quaint Sunday-best of our neighboring diners, or the sentimental sense that this was our last Chicago meal – but I've a feeling that I could've eaten that food blind-folded in a basement and still savored every bite.  The Publican is namely perfectly – relaxed and accommodating, with just a touch of posh perfectionism.  And if I were lucky enough to be heading back to Chicago this Easter weekend, it's exactly the place I'd choose for my final, pre-flight bite.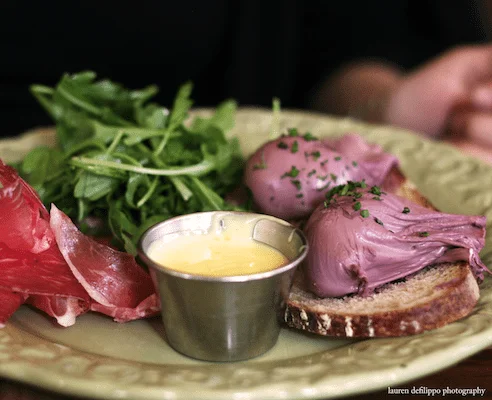 837 West Fulton Market
Chicago 60607
(312) 733-9555
Carly DeFilippo
Carly is a Contributing Writer at Honest Cooking. Though the first line of her college application essay was "I love tunafish," it wasn't until she pursued graduate studies in Paris that she ever considered a future in food. Based in Manhattan, Carly is a freelance writer and the co-founder of Cognoscenti Creative, a boutique branding agency dedicated to establishing artisans as influencers.