It's time to get in the spirits. No, we're not talking about Halloween (although that will be here soon enough). Our taste buds are actually transfixed on National Liqueur Day (on Oct. 16) and how best to celebrate the occasion.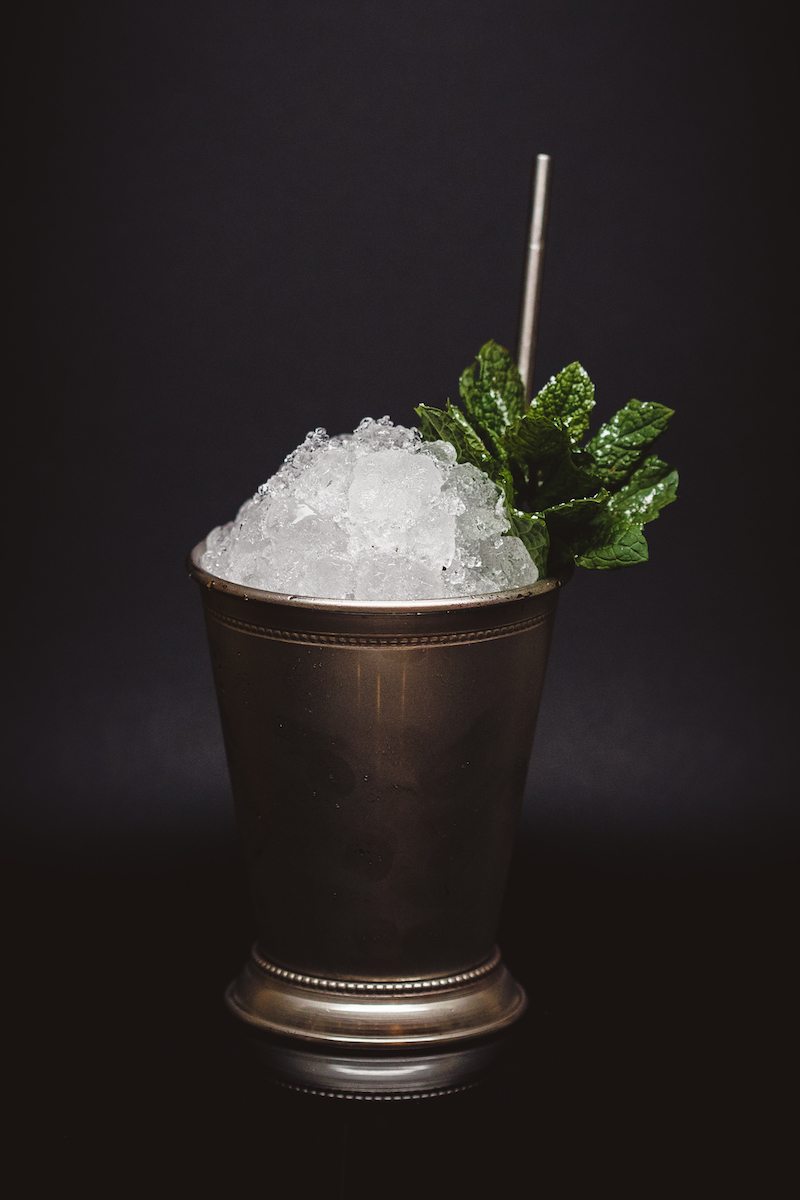 Image by Brandon Cummins
To help us, we turned to Brock Schulte, Bar Manager at The Monarch in Kansas City, MO. This innovative new cocktail bar and lounge features creative mixed drinks; cocktails on tap and bottled; and a custom bar cart. Schulte shared some insights on one of their most enticing liqueur-based specialties – the Wanderlust Julep, a refreshing "Julep meets Negroni" cocktail that's a lightly smoked pick-me-up.
Image by Aaron Leimkuehler
1) What inspired the creation of this cocktail?
It started with the Grand Marnier. Ryan Maybee (of The Rieger and Manifesto) introduced me to smoking cocktails and liqueur about eight years ago. At that time, I tried some Applewood-smoked Grand Marnier he had prepared. I was mesmerized by it and have always wanted to do something of my own. Since the focus on The Monarch menu was the Negroni, I started trying to balance flavors around Grand Marnier with that in mind. Coffee smoke and orange are natural pairings, so I infused J. Rieger & Co. Caffè Amaro with Cascara to soften some of the gentian and to pair more naturally with the smoked orange. Then I thought about how to serve it. With the spirit, sweetness and herb in place, my mind instantly went to Julep style. We upped the proof a bit by using a split base with Fine Blanche Armagnac and Appleton Estate Signature rum – the funk from the rum would go great with the Cascara. The last thing to do was to meld it all together. Generally, we do this with some type of modifier – Cinzano 1757 worked great. In Negroni fashion – strong, bitter, sweet – we combine some pretty interesting flavors and serve them in a Julep-style cocktail so a guest who orders it has an idea what to expect.
2) What does the inclusion of the J. Rieger & Co. Caffè Amaro bring to the taste profile?
J. Rieger & Co. Caffè Amaro brings the addition of cold-brew coffee and an Amaro-style bitter liqueur that helps to lengthen the finish of the cocktail and allows for layering of flavors such as coffee, smoked orange, mint, gentian, and bitter chocolate.
3) How do liqueurs in general help you expand your creativity for creating cocktails?
Liqueurs are fantastic for changing the balance and profile of a cocktail. Great liqueurs have a way of bringing together lots of flavor without being too sweet. We use a variety at The Monarch, especially when we want to bring a hint of flavor from an ingredient that might not be in season in the Midwest.
See Also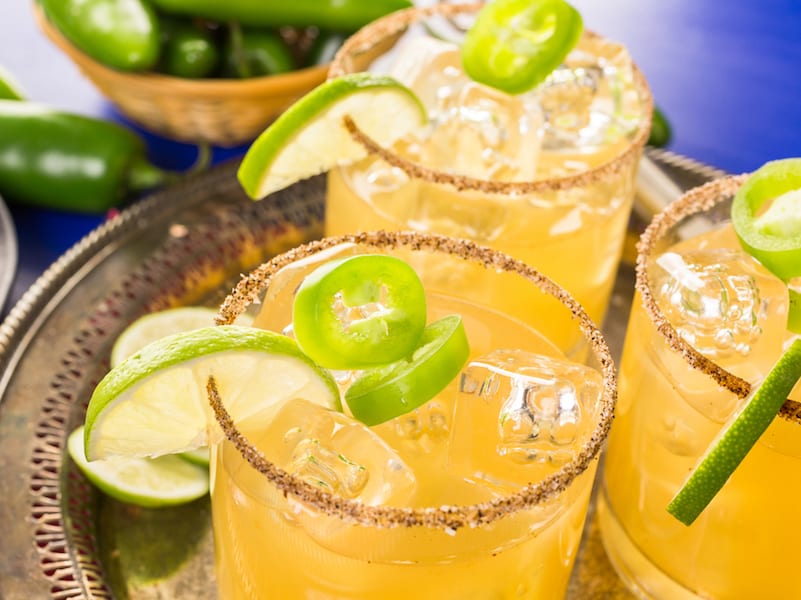 4) What are some of your favorite liqueurs?
The Giffard and Leopold Brothers liqueur lines are great. Giffard Banane du Bresil and Leopold Michigan Tart Cherry are also favorites of mine. I've always been a big fan Chartreuse, especially the V.E.P, which we use in a Last Word variant. Ancho Reyes Verde was just introduced to the Kansas City area. I've been waiting for it for quite some time to use in a cocktail, which will be unveiled with our fall menu update. Rhum Clément Mahina Coco is featured in our Bonnybridge cocktail – I love the way it brings coconut to a cocktail with very little sweetness. It's a true, not fake, flavor.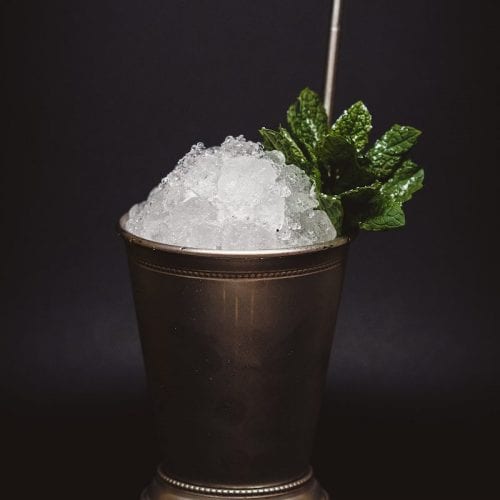 WANDERLUST JULEP
Ingredients
.25 oz. Chateau Arton Fine Blanche

.25 oz. Appleton Estate Signature Blend

.25 oz. Cinzano 1757

.25 oz. Applewood-smoked Grand Marnier

.25 oz. Cascara-scented J. Rieger & Co. Caffè Amaro
Instructions
How it's created at the bar: Add 3 oz. of batched spirit on Nitro draft to a julep cup filled with crushed ice. Garnish with a healthy amount of manicured mint, dust with powdered sugar, coffee grounds and a metal straw.

How to recreate at home: Build the cocktail by pouring each ingredient over crushed ice into a julep tin. Give a small stir to meld the ingredients together being careful not to over-mix. Top with a heaping mound of crushed ice. Garnish with a healthy amount of manicured mint, dusted with powdered sugar, and coffee grounds, and sip through a straw (metal, if you have one).
Notes
Be sure there's a heaping mound of crushed ice, as the alcohol will continually melt the ice as it sits.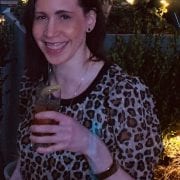 Stef Schwalb
A born and bred New Yorker, Stef Schwalb's love of everything culinary knows no bounds. Her claim to fame? Her Jameson-infused, dark chocolate chip oatmeal cookies. Fun facts! Stef was once a finalist in Dunkin' Donuts' Create Dunkin's Next Donut Contest, and she won a trip to New Zealand based on a 140-character Sauvignon Blanc tasting note Tweet. She is currently communications manager at Gregory White PR, where she writes about enticing food and wine experiences at wineries and wine regions across the globe.