SPONSORED STORY – BROUGHT TO YOU BY CASTELLO ALPS SELECTION
These cheesy biscuits are so cozy and comforting, they'll make you want to take a nap.
By Karolina Palmer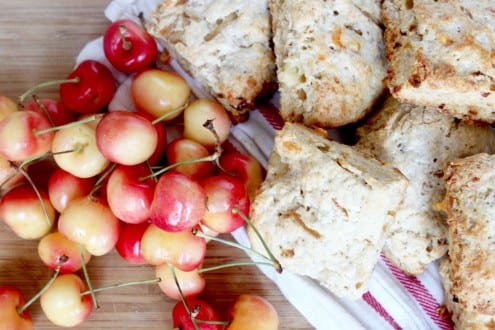 The cheese provided by Castello all worked brilliantly in this recipe. I particularly loved the Hirten. It's similar to a Parmesan in its unctuousness and "umami" flavor. It has a bite that I enjoyed. The Classic brings an ever so faint smokiness and the Weissbier had a hoppy beer note that rounded out the whole cheese mixture. You could use any one of these as a stand alone or mix them, as I did. They played up wonderfully to the sweet caramelized onions and the nutty whole wheat flour.
Win a Castello Alps Selection Cheese Tasting
Alpine Cheese and Caramelized Onion Biscuits
These cheesy biscuits are so cozy and comforting, they'll make you want to take a nap.
Author:
Karolina Palmer, adapted from Joy Wilson
Ingredients
4 small onions, sliced
3 cups all-purpose flour
3 cups whole wheat flour
8 t baking powder
½ T sea salt
½ T cream of tartar
1½ cups of buttermilk
2 eggs
10 oz Castello Alpine Cheese, grated (I used a combination of Classic, Hirten, and Weissbier)
3 sticks of cold unsalted butter, cubed
Instructions
To caramelize the onions: Coat the bottom of a sauté pan with olive oil, or a mixture of olive oil and butter. Over medium heat, add the onion slices and stir to coat the onions with the oil. Spread the onions out evenly over the pan and let cook, stirring occasionally for half an hour to an hour, making sure not to let them burn.
Meanwhile, preheat your oven to 425 degrees F.
In a large bowl, combine flours, baking poder, sea salt, and cream of tartar.
In a separate bowl, whisk together buttermilk and eggs.
To the dry mixture, add the cold butter and work it in with your hands until the it resembles a shaggy corse texture.
Add in the buttermilk/egg, cheese, and caramelized onions. Mix with hands, making sure not to overwork the dough but knead it enough to incorporate everything together.
Once dough is brought together, cut biscuits into rounds or squares about 1½ inches thick and about 2½ inches wide. You should get about 20-24 biscuits.
Evenly spaced, place biscuits in baking sheets lined with parchment paper.
(Optional: Brush with buttermilk and sprinkle with sea salt. You won't regret it.)
Bake for 12 – 15 minutes.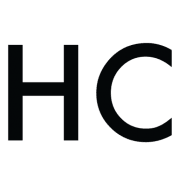 Karolina Palmer
I have worked in New York City as a professional chef in various restaurants, as a caterer, and a private chef for A-list celebrities. Now I I create Nourish Menu Plans every week because I want home cooks to feel like they really do have it all. Delicious healthy dinner on the table and no melt downs from anyone, including yourself. I also blog at chefkarolina.com/blog about food, parenting, and living a nourishing life. I love cooking and eating nourishing food. Nothing makes me happier than filling the bellies of the people I adore.