It's time for the top teams duke it out and while we sit back and enjoy the spectacle. Whether you are watching the game for the action, the commercials, or, let's face it, just the food, we have awesome dip-able appetizers to banish your silverware for good during the Super Bowl.
By Annelise McAuliffe
Grab your bowls and an assortment of vegetables, crackers, fruit, and chips and get dunking. The best part of Super Bowl Sunday, besides your team winning, is enjoying fun foods. Ditch the spoons and forks and serve a dip or two that will keep you captivated and crunching the whole game.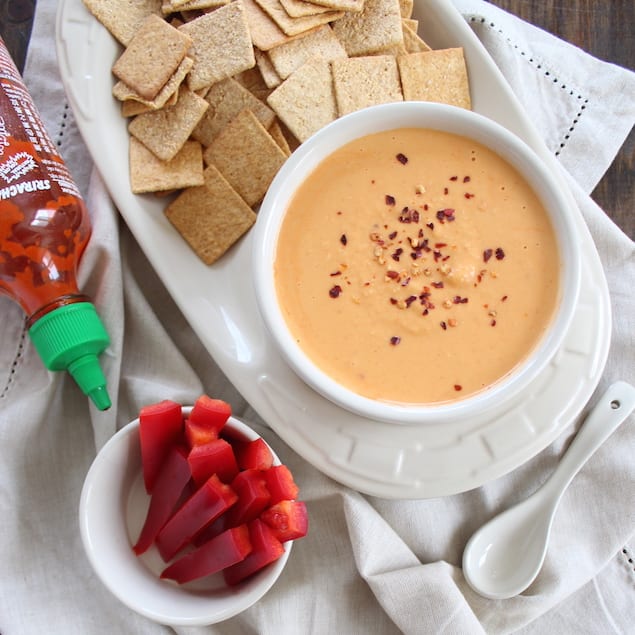 www.littleleopardbook.com
Sriracha Hummus
We love Sriracha, we love hummus. Put them together and you have a match made in heaven that is great for carrot sticks or pita chips. The best part of this recipe is that you don't have to cook a thing to make it. Throw everything in your food processor, puree, and you are set. You could even make it on the fly during halftime. Get the recipe here.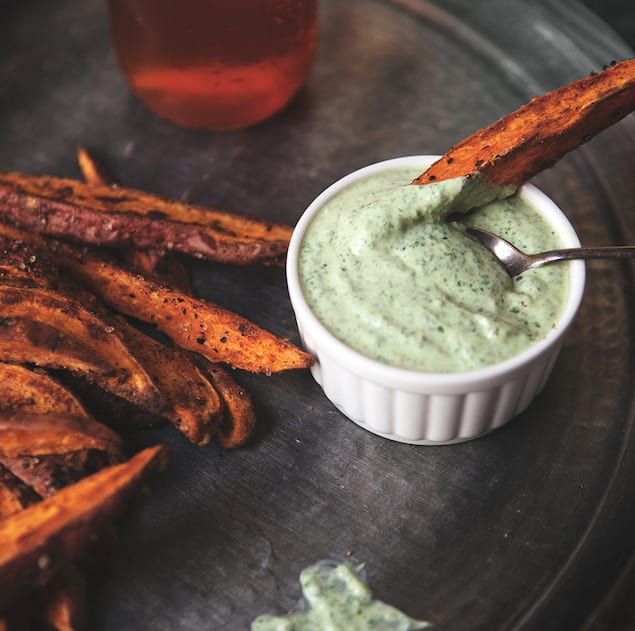 Cilantro Lime Dip with Baked Sweet Potato Fries
Tangy cilantro and lime sauce is great with salad, but even better to balance the sweetness of the baked potato fries. Jillian Guyette has us swooning over her tangy dip that will wow every gourmet food and football lover. Get the recipe here.
http://littleleopardbook.com/
Cheesy Baked Taco Dip
Grab your tortilla chips! This warm dip will add a new element to cold spreads and fill up your hungry fans just as much as a proper taco would. Seasoned ground meat, beans, and salsa is baked in a skillet with cheese and chilies. Once baked, it is topped with fresh guacamole, scallions, tomatoes, and any other of your favorite taco fixings. Get the recipe here.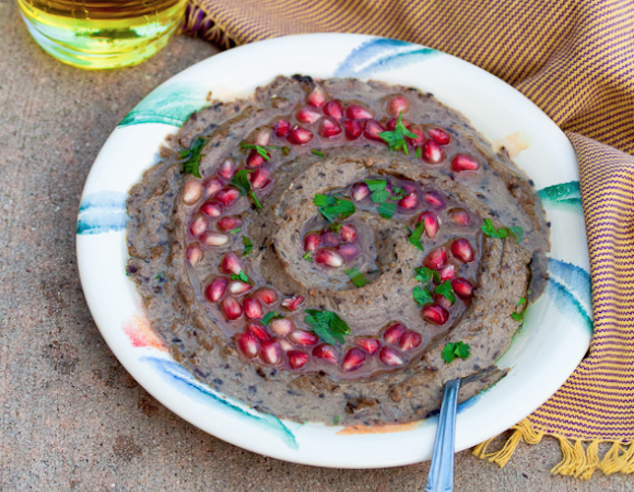 Smoky Baba Ganoush Eggplant Dip
This is the classic smoky, garlicky roasted eggplant dip of the Middle East. The charred eggplant is blended and flavored with tahini, lemon juice and fresh herbs and is super easy to make ahead at home. Top with pomegranate seeds before serving with warm pita bread. Get the recipe here.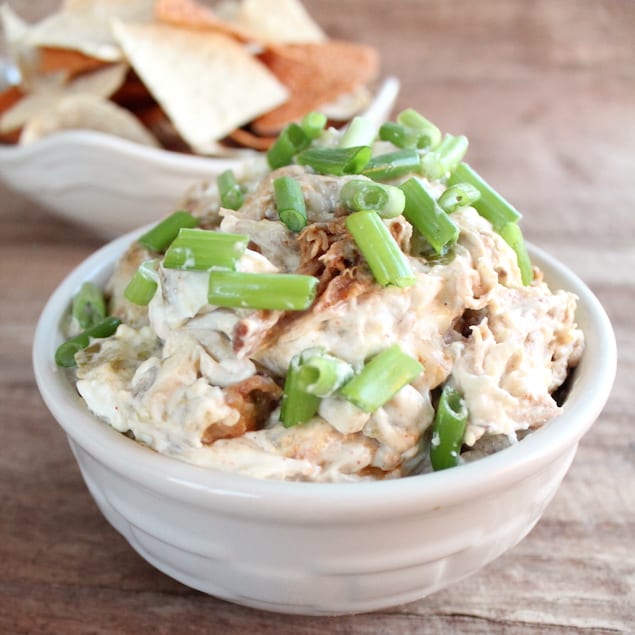 http://littleleopardbook.com/
Chipotle Pulled Pork Dip
Slow cooked chipotle pork can be made the day before. On Sunday, bake the tender meat with cheese and chilies to get things all warm and melty. Because this can be served with chips or crackers rather than a bun, you are now able to try more of the football spread without filling up on one giant, but delicious, pulled pork sandwich. Get the recipe here.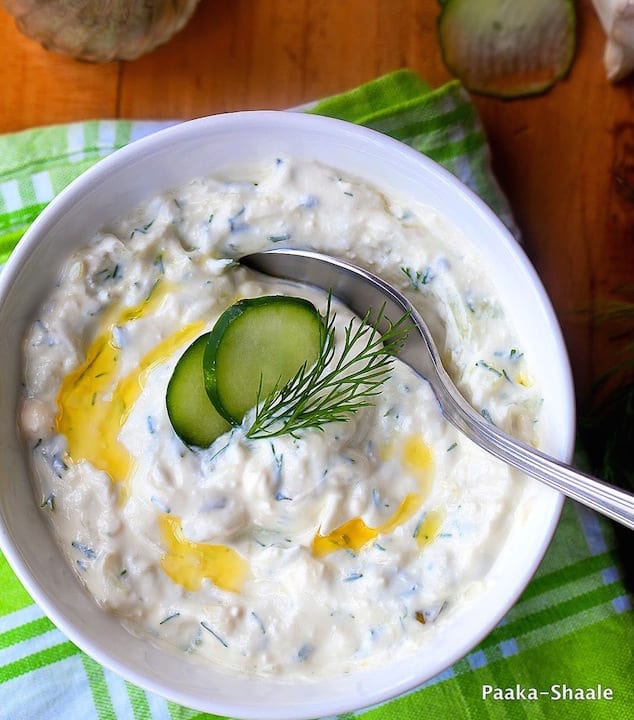 Homemade Tzatziki with Fresh Vegetables
Tzatziki is perhaps one of the best and easiest condiments to always have in the fridge. All you require is some greek yogurt or hung curd, chopped cucumber, herbs of your choice, oil and garlic and ta-dah, the delicious dip is ready. Serve with fresh vegetables during the game. Get the recipe here.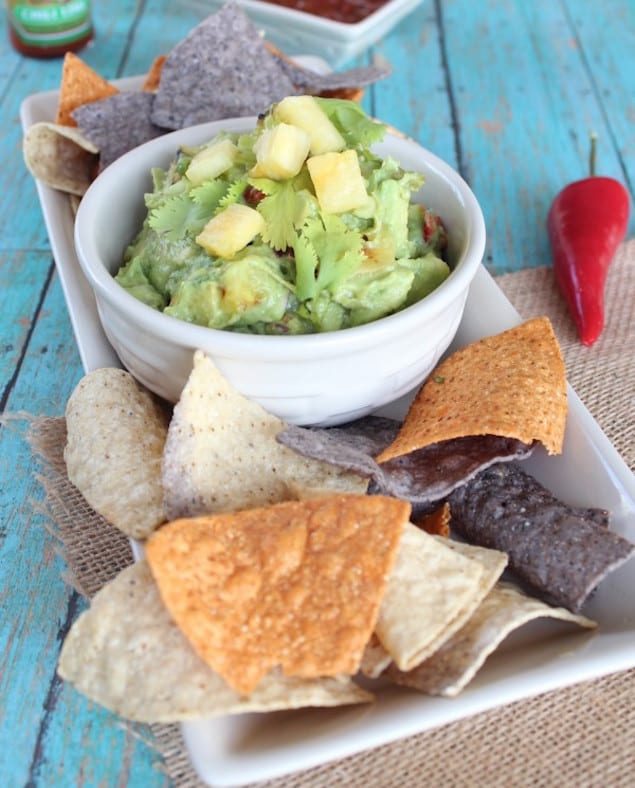 http://littleleopardbook.com/
Grilled Pineapple and Tomatillo Guacamole
Guacamole is great, but also predictable. Spruce things up with a little sweet and spicy version. Grill the chilies, tomatillos, and pineapple for added smoky and caramelized flavor that can't compare. Get the recipe here.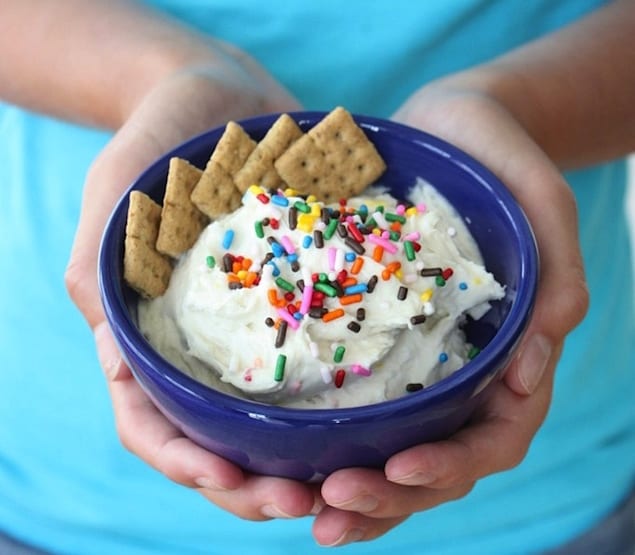 Colorful Cake Batter Dip
Don't forget dessert! Make a dip that is ideal for a sweet tooth and easy, too. Using Greek yogurt to make this bowl adds great protein to the mix and make this addictive dish less guilt inducing. Serve with graham crackers or fresh fruit. Get the recipe here.
Get dipping!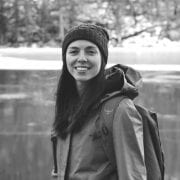 Annelise McAuliffe
Mandatory family outings to the Detroit farmers' market and nightly home-cooked meals cultivated Annelise's respect and curiosity for food. A graduate of The Culinary Institute of America, she spends her free time in New York City recipe testing, eating breakfast all day, and dreaming up international culinary adventures.