Abboccato Italian Kitchen is the premiere spot for a pre-show dinner in NYC, featuring an authentic Southern Italian menu with daily, hand-made pastas.
The Terrazza Dining Area with doors open. Photo by Paul Johnson
Located mere steps away from Manhattan's famed Theatre District, directly next to the Blakely Hotel, Abboccato Italian Kitchen has become a prime, go-to dining spot, since opening in 2004. Tourists, locals, guests of the Blakely Hotel and the pre-theatre crowd, all flock to the tiny 75-seat restaurant for an authentic taste of Southern Italian delicacies, courtesy of Executive Chef David Arias. We were invited to sit down for dinner at Abboccato to sample the menu and ask Chef David a few questions.
Chef David has a well-rounded culinary background. When he arrived to the city as a teenager, he immediately jumped into the restaurant business; eventually attending the French Culinary Institute in Manhattan. As time went on, he began consulting on a number of openings with restaurants like Bruno's, Aigo, Riverview, and Milos. This led to a job with Olives at the W Hotel in Union Square, working under the tutelage of celebrity chef Todd English. This is where David's formal training in Italian cooking techniques flourished, before taking the job as lead line cook at Abboccato.
Chef David Arias. Photo by Paul Johnson
"Every chef has a personal cooking style and background; and I think for me, my "culinary road" working in French, American, and Italian cuisine with my Latino background makes for an interesting combination; and allows me to infuse a variety of techniques into my cooking."
Chef David has been at Abboccato for almost 10 years now and according to him, it's been a great experience working with the Livanos family; famed restauranteurs and owners of the Livanos Restaurant Group. From working as a line cook, to slowly making his way through the ranks and eventually taking the helm as Executive Chef just last year. It's been quite the journey for Chef David. Along the way, he hasn't been afraid to give the menu his own, distinct flair.
A little over a year ago at the same time that David was promoted to Executive Chef, the restaurant underwent a few changes: The name was changed from "Abboccato Ristorante" to "Abboccato Italian Kitchen," in order to sound more accommodating. They added a few new items to the menu that are still on the menu today. For example, they have a "Share… Or Not" section, Italian sandwiches for the lunch crowd with names like "Wise Guy" and "The First Date."
Owned and operated by the Livanos Restaurant Group, Abboccato features an authentic Italian menu, drawing from the many regions of Southern Italy; an area known for fish pastas, olive oil, mozzarella and pizza. Some of Chef David's favorite regions to draw inspiration from include Tuscany, Sicily, Piedmont, Campania, and Veneto. These are reflected in dishes such as their house-made Burrata and large selection of pastas, all of which are hand-made, daily. The Pappardelle with Braised Short Ribs was a particular favorite that night, though chef did mention that a regular favorite is the Tagliatelle Bolognese.
Hand-made Pappardelle. Photo by Paul Johnson
Being so close to the Theatre District has proven to be a huge boon to the business. Abboccato offers a "theatre menu" or prix fixe menu that offers guests a choice of appetizer, salad, pasta, fish or meat, and a dessert. The menu was designed to accommodate a variety of different preferences for those that wish to enjoy dinner prior to show time. Another unique thing about Abboccato is the fact that they have a breakfast menu. Having never noticed an Italian restaurant offer breakfast, it was quite interesting to see.
"When we first opened, we had a more traditional Italian breakfast offering," says David. "We had frittatas, Italian breads, jellies, biscotti, and one of my favorites, soft polenta with white truffle butter topped with a poached egg." With the growing tastes of their clientele, the restaurant has now expanded their breakfast menu to include yogurts, bagels and a Continental Breakfast to the menu.
Abboccato's famous Terrazza Dining Area. Photo by Paul Johnson
The Terrazza Dining Area is the other big drawing point of Abboccato. Featuring its own menu made up of popular dishes, the Terrazza area of the restaurant features tables and booths near large windows at street level, that can be opened up during the warmer months. When the weather is good, guests can enjoy a wonderful view of the busy city, from inside the restaurant.
See Also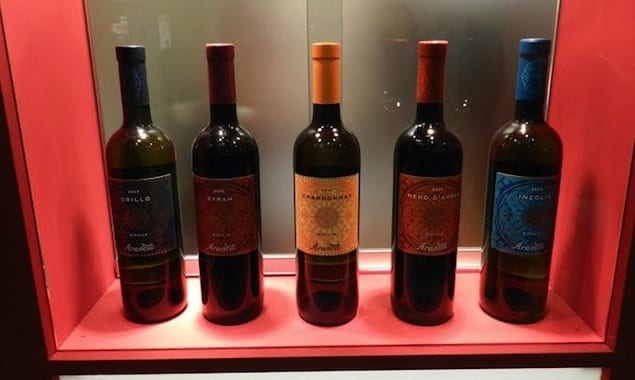 House-made Burrata. Photo by Paul Johnson
Their drinks menu has some delectable choices. The Pear Cocktail, cleverly incorporated a scoop of Pear Gelato. As the gelato melted, the drink's flavor intensified. Delicious. Great choices for a first course include their delicious house-made Burrata, piping hot Arancini, and pan-fried Scallops with shaved fennel. Sensational. The flavors mingled well together and everything tasted as fresh as could be.
Fresh Arancini. Photo by Paul Johnson
The Chitarra; "guitar" cut pasta with clams and pancetta, and the special of the night: Pappardelle with braised short ribs, are both excellent choices for main courses. Both are delectable and quite filling. The flavors are rich and hearty. It's plain to see that the pasta had been made fresh that day. Ending the night, there is no better choice than two classic desserts: Panna Cotta and Tiramisu. Both, while simple, are no less delicious. Every flavor shines through and is complimented perfectly by the other components on the plate.
Tiramisu. Photo by Paul Johnson
A visit to Abboccato Italian Kitchen is sure to result in a good time for all. The food is wonderful, the atmosphere is lovely, the staff are quite nice and very knowledgable, and it's perfect for a dinner and a show. Chef David has really left his mark on this restaurant, elevating it into one of the best New York City has to offer. All within a small, but exciting, package.
Many thanks to Chef David for inviting us and taking time to answer all of our questions!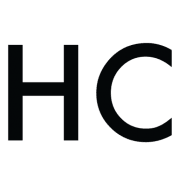 Andrew Asistin
Combining a love of writing and food, Andrew's culinary journey has walked many paths. From university, to the Culinary Institute of America, to the restaurants of NYC. Now finally settled in as an editorial intern at Alimentari, the next step of his journey can begin.