Anamika Arun is spellbound by the A World of Cakes cookbook by Krystina Castella.
By Anamika Arun
Cake is one of those rare delights that bridges the boundaries of age, culture, geography and generation, with its unique ability to uplift the grayest of moods. It graces all the milestones of one's life and becomes integral part of the family's celebrations. Hence its no surprise that it occupies a pride of place amidst all bakeries, homes, hotels and hearts. And even less surprising is the quest one endeavors to seek that ultimate cake, perfect for the occasion and tailored for the taste buds.
Yet what surprises is the gamut of form of cakes, that are popularly seen in this light. The word cake after all envisions us to the simple coffee cakes, festive fruit cakes, light sponge or chiffon cake, dense cheesecake or the gorgeously tiered rich birthday cakes. This is where this book enters, to change the way we see and bake cakes.
About the Book:
A World of Cakes by Krystina Castella is a fitting tribute to our most loved edible treat. Though this gorgeous book, she takes us on a journey around the world, from North America to South East Asia to the Scandivanian Islands. A journey which is rich in information on the way cakes have evolved though the ages to the way cake is perceived in different parts across the world. Sample this nugget of information:
"Ancient civilizations from the Chinese to the Egyptians and Greeks, all prepared cakes as offering for the gods…The Egyptians are credited with developing the first sweetened bread that we can call a cake. Wheat first cultivated in the Middle East around 8000 BCE, was a staple in their diet…Within a few milennia, sometime between 5000 and 3000 BCE, Egyptians moved on to making cakes. For a sweetener they used honey..They held these sweetened breads in such high regard that they were left as tomb offerings for the gods."

Such historical facets of cake are documented from the 8000 BCE to the present modern age, to give the readers a better understanding of what goes in their oven.
Inception of the book:
Apart from the story of cake, the most relevant aspect of the book is that its stands true to its name – A World of Cakes and covers over 150 cakes from different regions of the world, with all its cultural context and significance. In fact the way the inception of the book is an important catalyst in the way this book is structured.
When Krystina Castella, a professor at the Art Centre College of Design in California, organised a fundraising bake sale at her college, she was surprised to see the wide variety of 'cakes' brought by the students, from diverse geographical backgrounds. So while the American students got the more conventional form of cakes, students from other parts of the world shared some unknown forms of cakes like steamed cakes, corn cakes, fritters, tortes etc. This became the inspiration for Krystina to learn about each of these diverse cake, its history, culture of original and social significance.
A Eureka moment indeed, since the readers can now get richer with this treasure chest on cakes and cake recipes.
The structure of book:
In the style of being a global tour on the fascinating tale and recipes of cakes, the book is divided into different regions of the world as well as various themes like christmas cakes, birthday cakes, meringue cakes, breakfast cakes, cheesecakes, street cakes and even cakes for the dead. Each one of them having a global menu.
So while the concept and structure is quite interesting, there are some novelties, which makes the book a fun to read. Like the family tree of cakes for each variety of cake. For example the swiss roll family tree trace the various ways in which the swiss roll has "branched" out in different countries, each depicted in different colors.
The other very interesting tool in the book is the "Cake holidays calendar", which lets you know all the occasions which calls for a cake! From May Day to Canada Day, from St Josheph's day to Sweden's National Day, and from Valentine's Day to Day of the dead, its all there.
See Also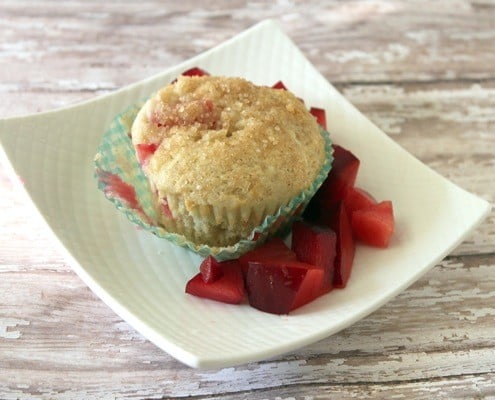 By now you might be wondering- what are these fascinating types of cakes that would prove to be a discovery? Well depending on your culinary knowledge and geographical location, your sense of discovery will also vary. But to me the book opens a whole new world to the way I perceived cakes, with so much depth of understanding and context.
Like I got to know about the Rehruecken cake from Austria, which is a classic Viennese chocolate cake, designed to look like a rack of ribs of deer and looks like meat, studded with almonds to represent strips of bacon. And Vasilopita, a Greek tiered cake, flavoured by aniseed or mahlab. The cake is traditionally offered to youngest first. Hence the design of smaller ring on top of bigger ring.
And many other such intriguing and delicious looking cakes like Panettone from Milan, Seed cake from Israel, Petits Fours Glaces from France, Jalebi from India, Potica from Slovenia, Kanafeh from Jordan, Sou tao from Taiwan, Ube Cake from Indonesia, just to name a few.
Summary:
A World of Cakes is a unique book which seamlessly merges wide range of cake recipes (150) with a wealth of information in a structured manner, with pleasing layouts, full of colorful and attractive pics. It surely makes for a great cookbook to read, browse and bake from. Especially on occasions you want to flaunt your "cake knowledge".
Though the more inquisitive and adventurous reader will surely benefit more, with all the information and unknown recipes, yet it offers enough choice for the conventional home baker as well.
So while I do a marathon baking session from it, you can also check other books from Krystina's delightful range – Crazy about Cookies, Crazy about Cupcakes, Booze Cakes and Pops: Icy Treats for everyone.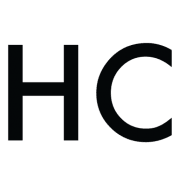 Anamika Arun
Anamika Arun is a country-hopping and passionate foodie. Her love for food has reached new levels by chronicling it in her cookery blog Taste Junction. Anamika's taste buds are primarily Indian, but she loves flirting with new cuisines and recipes from across the world.