This slow-cooking technique produces perfectly cooked salmon fillets every time.
By Julie McAleenan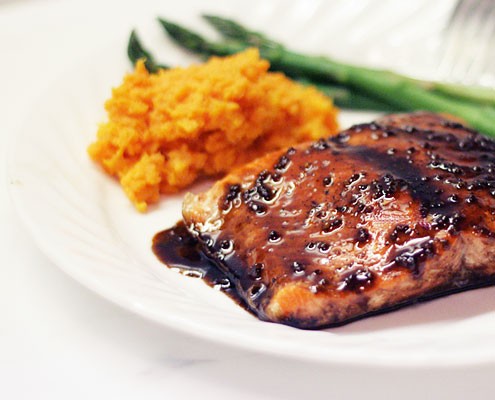 Cooking fish is challenging, especially for me. I grew up in a Midwest household where fish for dinner meant one thing: fish sticks. I didn't have my first "real" bite of fish until my mid-twenties, but I was in love! This summer, I mastered fish on the grill but now its too cold outside.  So, if we want fish for dinner this winter, we are left with the oven.
When cooking salmon inside, most recipes call for broiling, however this technique risks an overly chewy crust.  Rather than broiling, this recipe suggests searing the salmon and then slow cooking it. This technique proved not only to be easy, but also produced a perfectly cooked salmon fillet. It allows the salmon to heat evenly but still creates a caramelized outer shell. It also gives you more control over the heat by avoiding the need to frequently open the oven door and baste the salmon with the sauce.
See Also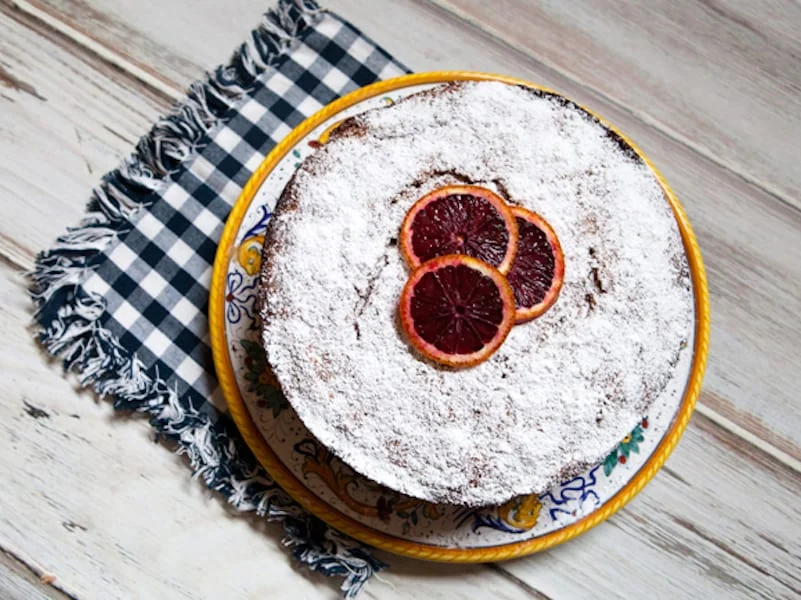 In addition to this new technique from Cook's Illustrated, the recipe included different sauces for the salmon.  Feeling a little fruity, we choose the Pomegranate – Balsamic Glaze.  Served with mashed sweet potatoes and asparagus, this meal hit the spot.
Baked Salmon with Pomegranate-Balsamic Sauce
This new slow-cooking technique produces perfectly cooked salmon fillets every time.
Ingredients
4 salmon filets
1 teaspoon light brown sugar
teaspoon kosher salt
teaspoon cornstarch
1 teaspoon canola oil
black pepper
Pomegranate-Balsamic Sauce
3 tablespoons light brown sugar
3 tablespoons pomegranate juice
2 tablespoons balsamic vinegar
1 tablespoon whole grain mustard
1 teaspoon cornstarch
a pinch of cayenne pepper
Instructions
First make the sauce by whisking all ingredients under pomegranate sauce together in a small bowl.
Pour pomegranate sauce into a medium sized saucepan and bring to a boil.
Let simmer for a few minutes to reduce the sauce to ½ cup (118 ml).
Set sauce aside.
Preheat oven to 300°F (or 149°C).
Combine light brown sugar, salt, and cornstarch in a small bowl.
Pat the salmon dry with paper towels and spread sugar mixture on flesh side.
Heat oil in a medium sized oven proof skillet over medium-high heat.
Once oil has just started to smoke, add fish flesh side down for 1 minute.
Flip fish to skin side down and sear for another minute.
Pour sauce over salmon filets.
Put salmon in the oven (center rack) for 7 to 10 minutes (salmon should register 125°F or 52°C).
Julie McAleenan
Julie McAleenan is the carrot behind Burnt Carrots, a cooking and food photography blog. Her writing focuses on the daily adventures of a decidedly unprofessional chef. A camera never leaves her side as she seeks to capture the story behind real, honest food.