Contrary to your favorite Latin American cuisine stereotype, not all food south of the border is packed with that hot-spicy-picante-ay-ay-arriba-arriba latino flare.
By Allie Lazar
In Argentina, spicy food scarcely exists, where you'll find many locals suffering through dishes seasoned with common kitchen spices or containing a few mere cranks of fresh cracked pepper. But for the third year in a row, the annual Buenos Aires Chili Cookoff is introducing the city to a United States cultural institution and prepping palates one hot chili pot at a time.
With a large expatriate community comprised of re-locaters from all across the world, in 2011 a group of gastro-business owners from the US – who all missed the flavors and food traditions from back home – got together to organize a way to bring a little taste of Yanquilandia to Buenos Aires: an annual chili cookoff.
A group of chili cooks, a panel of judges, a trio of commissioners, a lot of artisanal beer and a hungry crowd of chili-eating virgins and chili connoisseurs, each year this expat event of the year keeps growing and growing, ideal for both chili lovers and adventurous local eaters.
The cook off is open to anyone who thinks they can bring on a banging rendition of the beloved classic. This year cooks from states like Texas, California, Virginia and Wisconsin competed, but there were also a number of Argentines, and foreigners hailing from New Zealand, South Africa, the UK and Italy who all thought they could make a mean chili, even though many had never even eaten it before. An eclectic room of chilis were in full effect with flavors like a traditional meat, creative lamb, chocolate infused, coffee infused, vegetarian, vegan and even a (slightly blasphemous) creamy white chicken chili, all the colors and flavors of the chili-cooking rainbow were represented.
The panel of judges consisted of food writers, journalists, chefs and chili aficionados from across the globe, each having to endure a two-hour blind tasting to try each and every chili before declaring the winner. The chili cooks also had a say, as did the general public, since all the cooks were able to choose their favorite "chef's choice," while the numbers were also tallied of the most popular cook who sold the most chili.
Next year the chili cooking is said to be even bigger, with more plans already in the making of how to involve both expats and local participants.
All the proceeds went to non-profit SACS, Sending a Child to School, a NGO founded by a group of expats.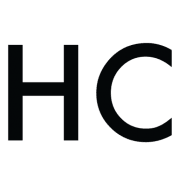 Allie Lazar
Allie Lazar is a freelance eater based out of Buenos Aires, Argentina. An ex-vegetarian born and raised in Chicago, she managed to channel her unhealthy obsession for all things culinary into something a bit more socially acceptable: writing about food and wine. She's always hungry.