Sponsored Post: You've probably had Prosecco before, but it's time to step it up and take your Prosecco experience to the next level. Pop a bottle of Prosecco Superiore DOCG from the region of Conegliano Valdobbiadene. This exceptional, highly-acclaimed, elegant Italian sparkling wine is ready to impress this coming holiday season or on any usual weeknight.
Prosecco Superiore D.O.C.G. might be bubbly like Champagne, but it couldn't be more different. Discover this high-quality sparkling wine with a story that starts in the vineyard.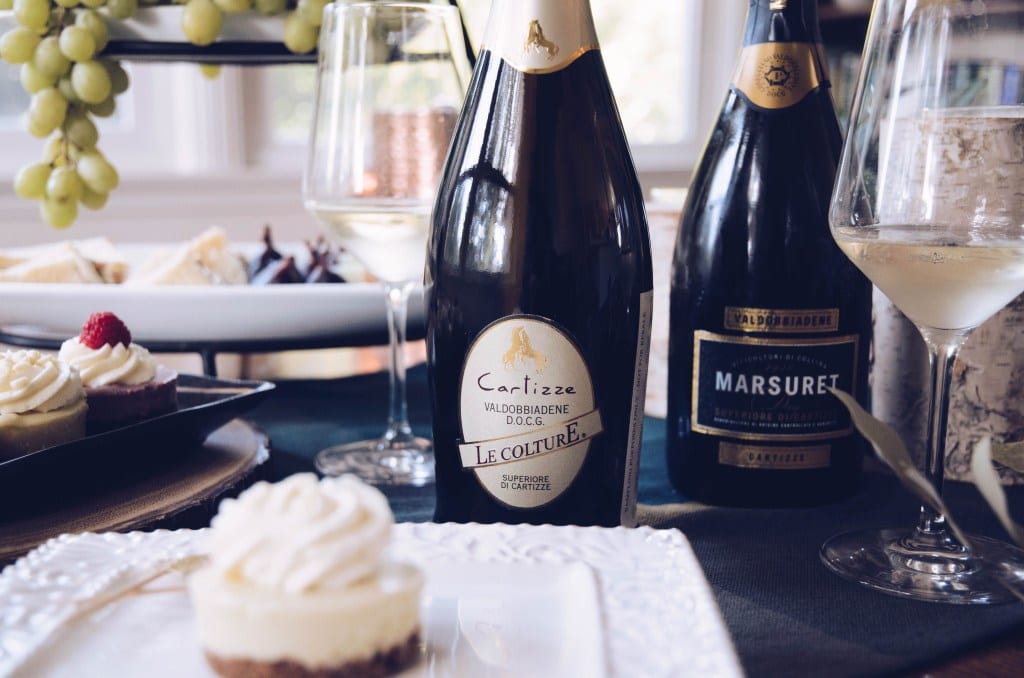 Prosecco Superiore D.O.C.G. might be bubbly like Champagne, but it couldn't be more different. For centuries, the Italians have been using the Glera Grape for wine, and it is said to be almost, if not as old, as the French Champagne grapes. And though the French wine prides itself on its' fermentation process, the pride of Prosecco Superiore D.O.C.G. lies in the vineyard.
Glera Grapes were not originally cultivated as a sparkling wine, there are still, tranquillo versions of Prosecco Superiore D.O.C.G. available for those not interested in the sparkling variety. No, the genius of this grape didn't fully develop until commercial production was possible in the early 1900's with stainless steel barrels. To this day, "the process is referred to as the Martinotti method…, though outside of Italy it is known as the Charmat method, after the final inventor, Eugène Charmat."
Since the sparkle was born out of modern technology, the process of this wine is very affordable, with the pricier bubbly still being under $60 for a handcrafted bottle. But it's the geography of the grapes that make the wine rare (only 265 acres in Cartizze) and perfect for the holidays.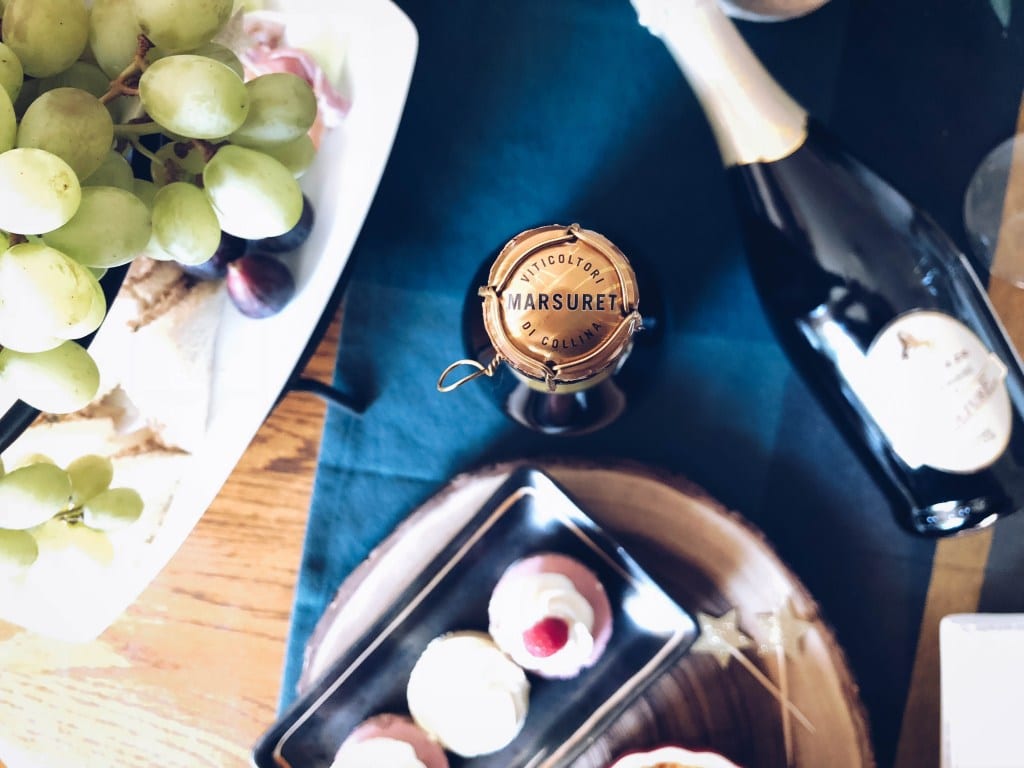 Glera grapes are the parent to my favorite wine grapes, Manzoni grapes, which are used to make Cabernet Sauvignon. They can actually grow in many locations, but the unique structure of the Conegliano Valdobbiadene hillside, soil, and climate are what give Glera grapes the flavor we've come to love.
The best of these hillsides are on the steepest, highest, and most expensive land in the Italian Alps: Cartizze, Barolo, and Barbaresco. Here, the delicate herbal, floral, and fruit flavors of the grapes are the brightest and most flavorful. And each grape bunch has to be tended and picked by hand due to the incline of each vine row. Without this inconvenient location, these grapes taste mild and much like other grapes.
Cartizze is located just 30 miles from Venice, and let me tell you, this is one special holiday tradition my husband and I can agree on. One sip and we were both transported to the North-Eastern Italian hillside!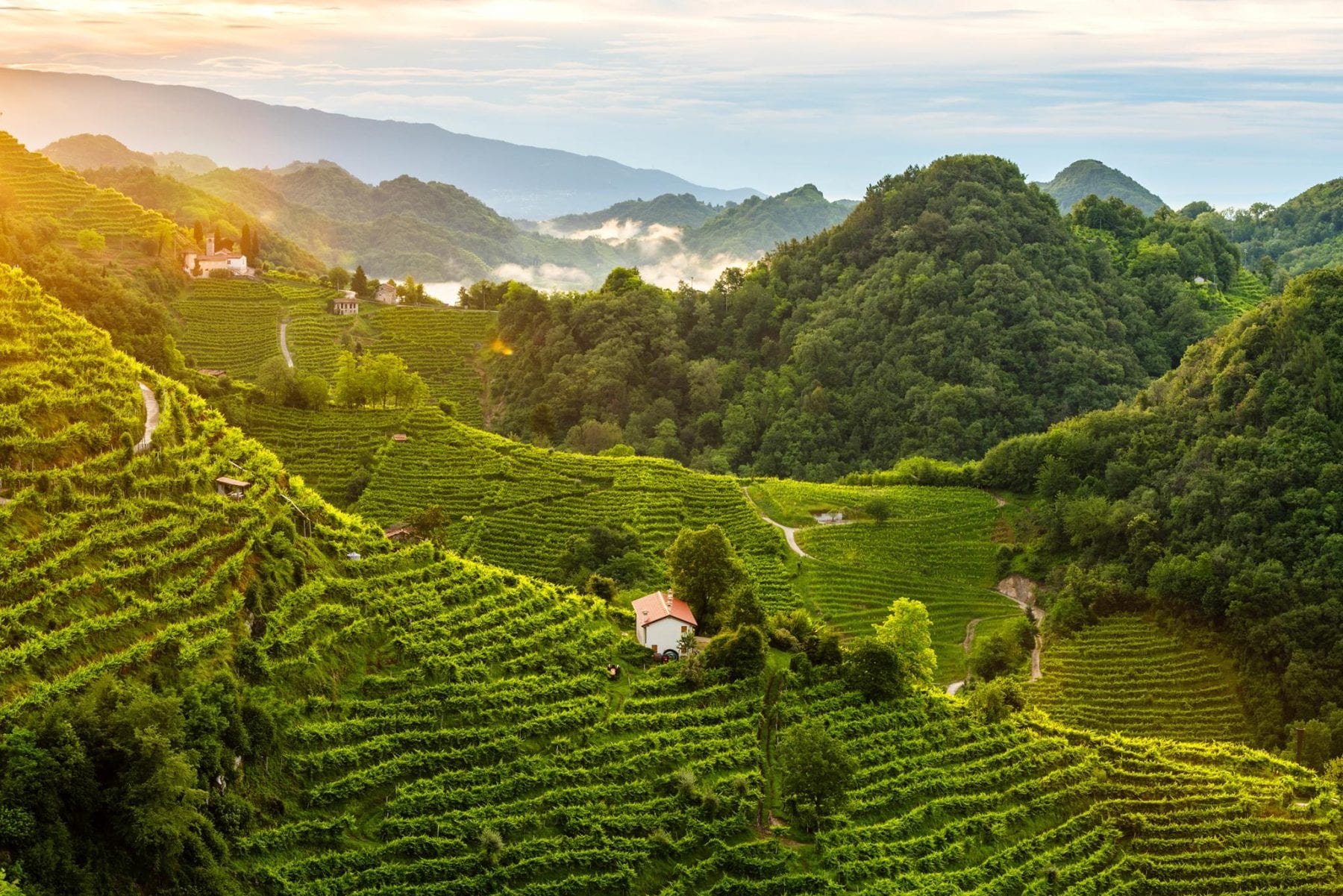 Image credit: Consorzio Conegliano Valdobbiadene Prosecco Superiore
Perhaps the love and tender care is what makes the wine taste so sweet or maybe it's that each vineyard has deep family roots and tradition. I like to think the magic lies in the combination of the hills and the habitat created by each family for their own unique grape variety.
I had the pleasure of tasting from two of the most prestigious and oldest Cartizze family vineyards: the Ruggeri family and the Marsura family.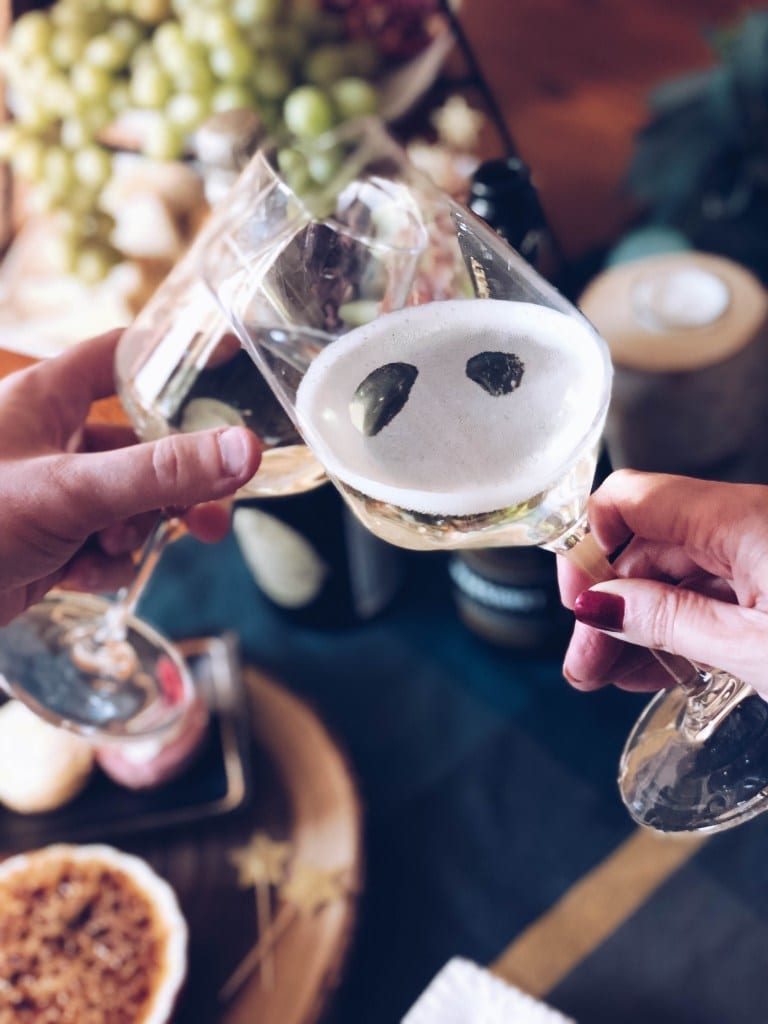 Marsuret's Cartizze Superiore di Valdobbiadene, Dry D.O.C.G., we enjoyed with melon wrapped in prosciutto and as its' own course. In Italy, Prosecco is commonly enjoyed as a palate cleanser before a meal. Though we did this, it was more because it was so good we didn't want any part of the bouquet to be lost! It is amazing on its' own, but I did find the stone fruit flavor to be intensified with food.
See Also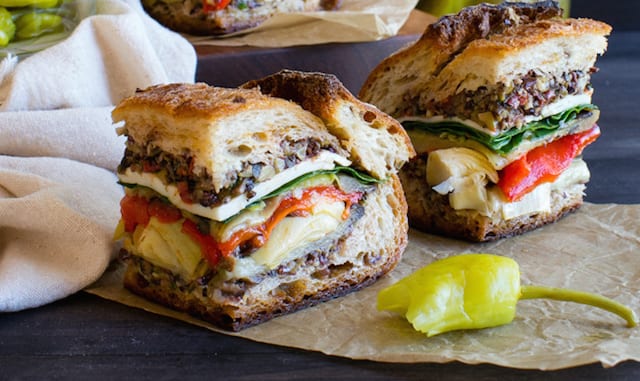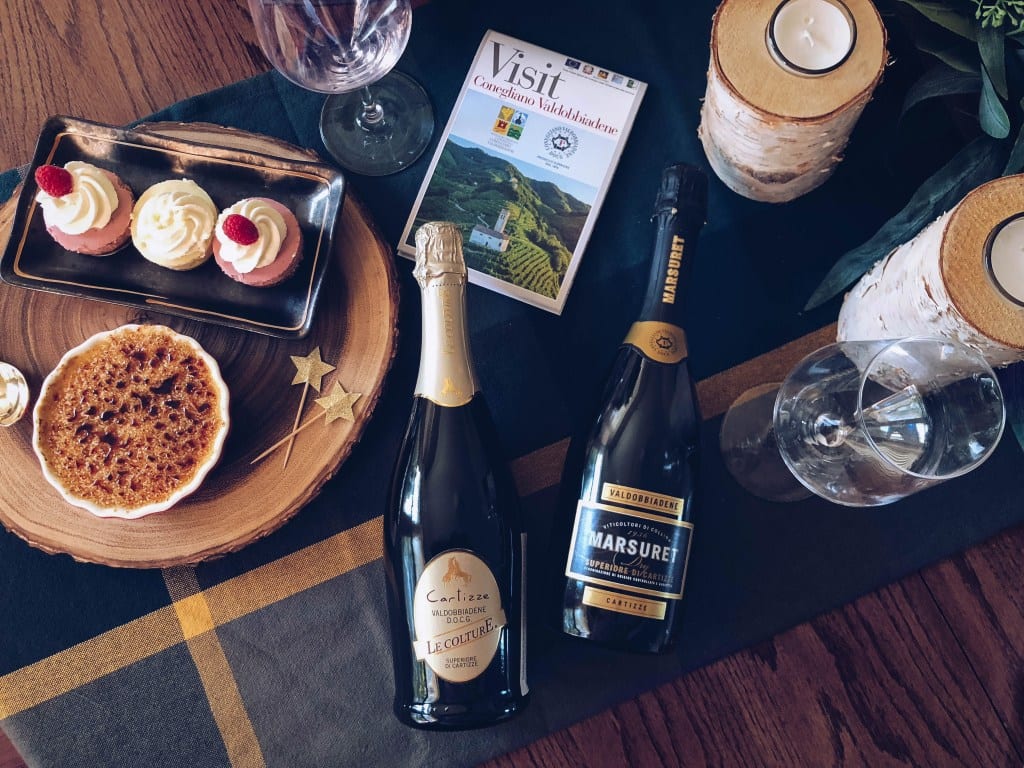 Le Colture's Valdobbiadene D.O.C.G. Spumante Superiore di Cartizze has the most amazing aroma with roses, fruit, and a hint of sage. After enjoying a refreshing glass on its' own and with mini raspberry cheesecakes, I'd like to try this one with scallops. The family suggests this as the perfect companion to a special dessert, making this an ideal holiday celebration wine. And as a small note, I opened this outside since the pressure builds even more after a journey from Italy–the cork has a festive pop!
The Conegliano Valdobbiadene Academy suggests asparagus, fennel, mushrooms, scallops, soft and blue cheeses for the brut wines, but generally speaking, food pairing is "best with fresh and delicate" fruits, vegetables, and desserts. Or if you're hosting a brunch, you can be true to the original Peach Bellini, invented in Venice with Prosecco Superiore –NOT champagne.
I created an infographic with some of my suggestions for these wines for your holiday table, but really, this wine is as amazing with a weekday meal as it is bubbly and artisan for a special occasion, especially since Prosecco Superiore contains very low to no added sugars in the process (called "dosage").
After the grapes are harvested in the fall, this sparkling wine brings in the winter holidays flawlessly!