When it gets colder, cravings for hot, family-style meals become a frequent request. Spend no time slaving over the stove and all your time filling those bellies at the table with these slow cooker recipes for breakfast, lunch, or dinner.
Breakfast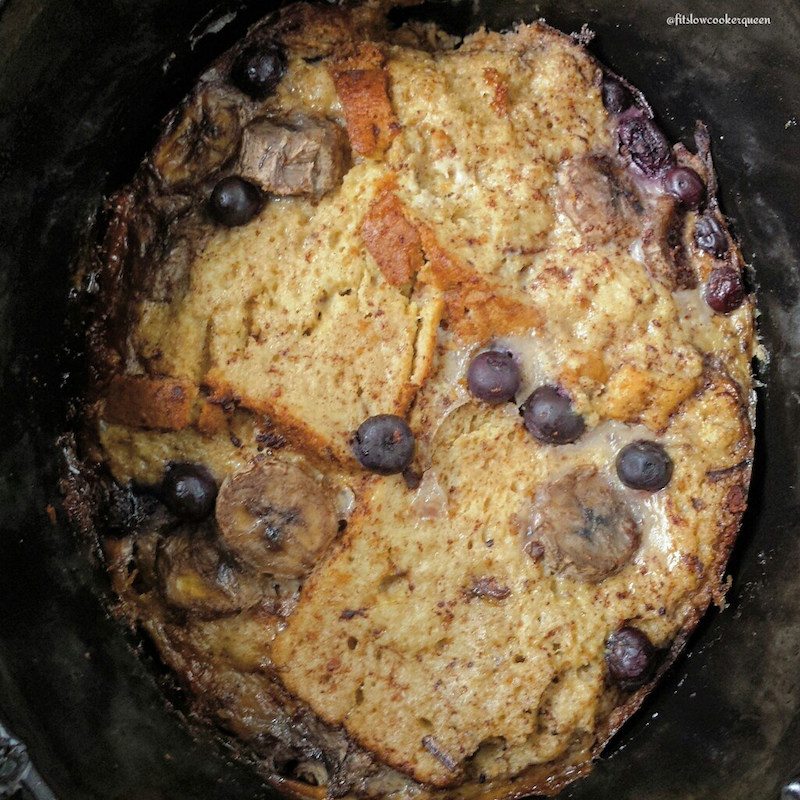 fitslowcookerqueen.com
Normally slow cooker french toast uses a day-old harder bread like a baguette or a challah, but this gluten-free bread is extra soft even after leaving it out to stale for a couple of days. Add or substitute any fruit you want to use like strawberries or even chocolate chips.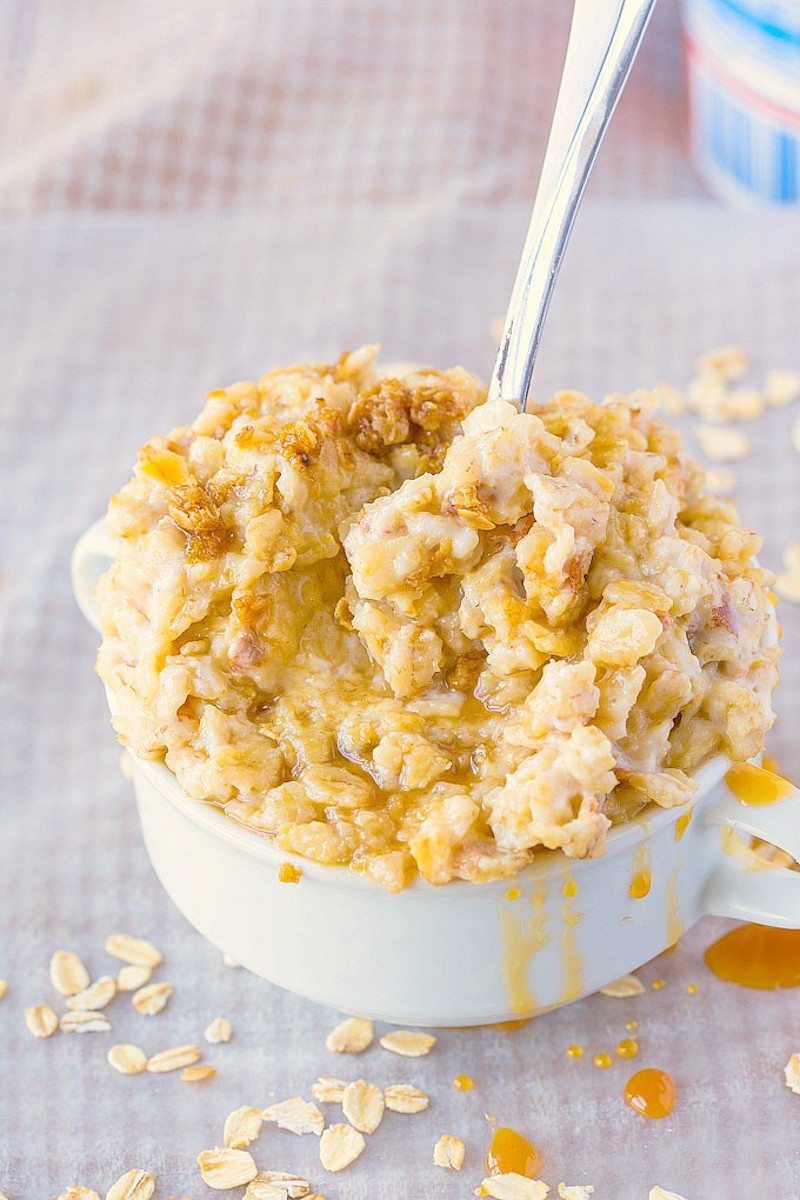 thebigmansworld.com
A delicious, creamy and filling breakfast recipe which takes no prep at all, thanks to the slow cooker! This Healthy Slow cooker Salted Caramel Mocha Oatmeal has the flavors of the infamous Starbucks drink, minus the nasties! Naturally vegan, gluten-free, refined sugar-free and with a protein-packed option!
Lunch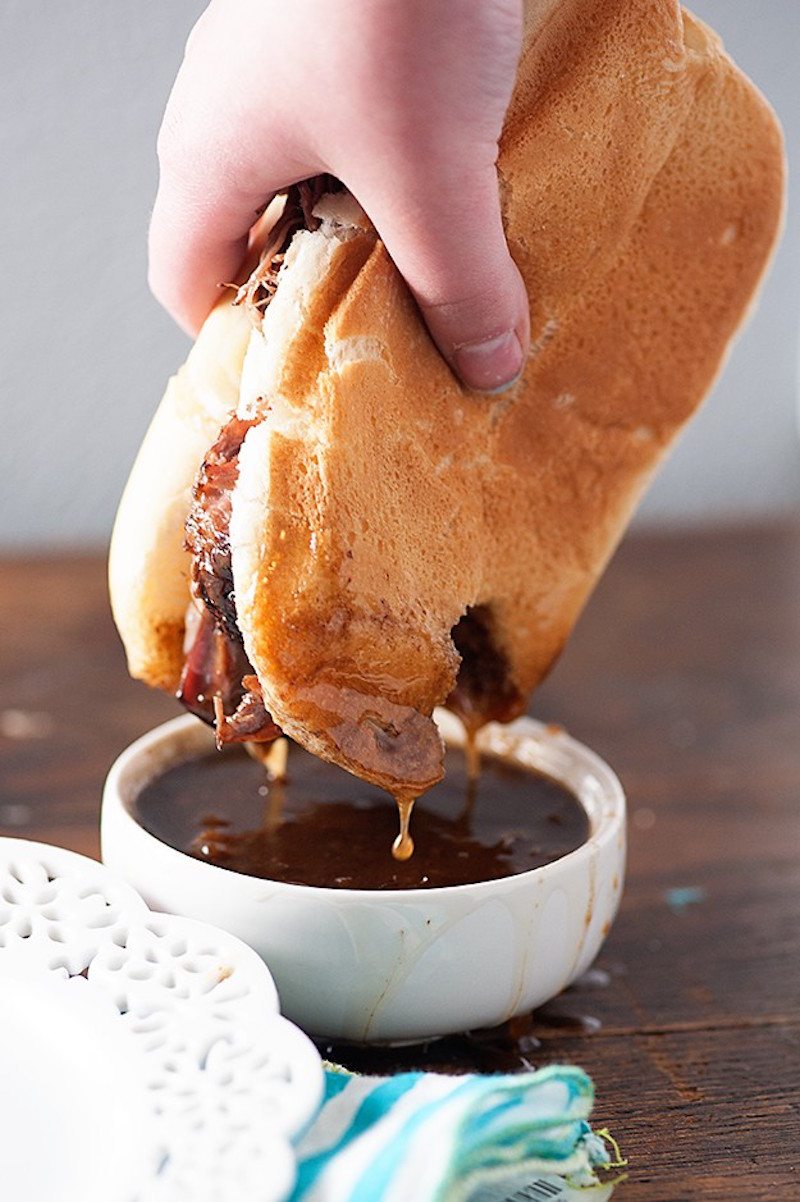 bunsinmyoven.com
These slow cooker French dip sandwiches will just melt in your mouth! They're so easy to toss together in the morning and you'll come home to a delicious-smelling house and the most amazing French dip sandwich ever!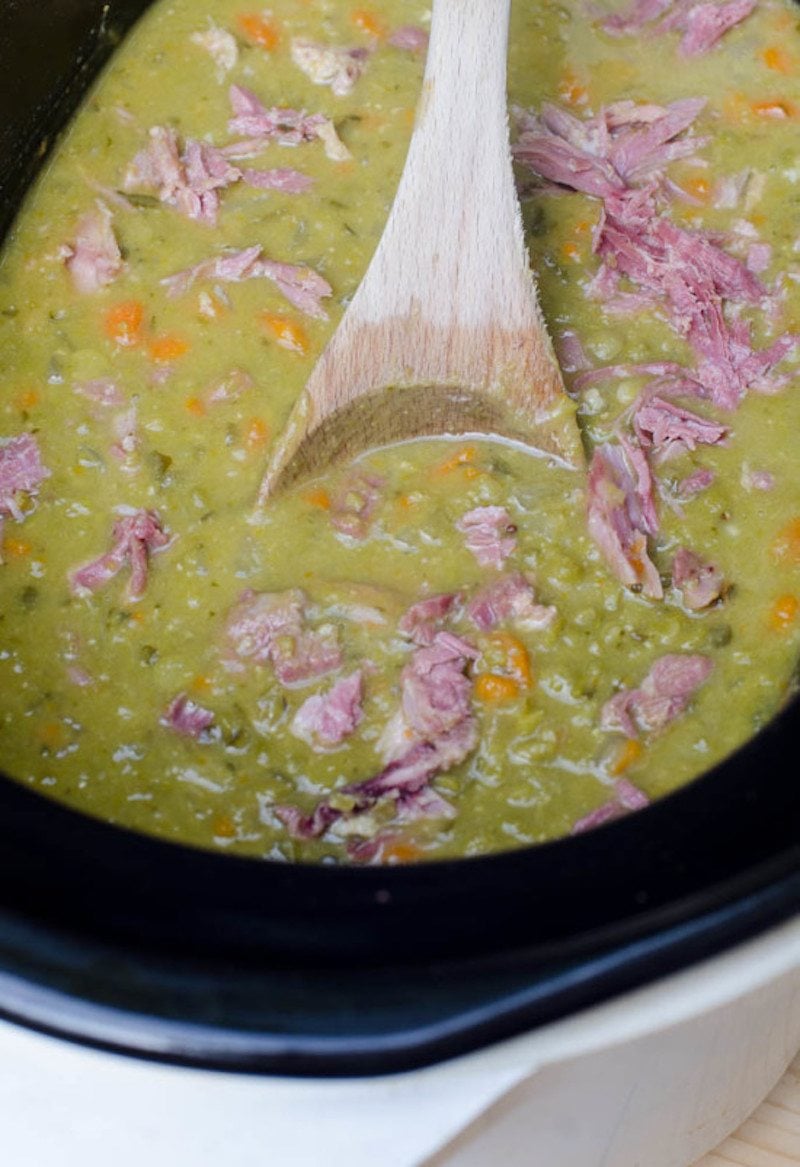 fromvalerieskitchen.com
Slow Cooker Split Pea Soup is a great way to make use of that leftover bone from your holiday ham. Cooking it low and slow is the best method for creating creamy, delicious split pea soup.
Dinner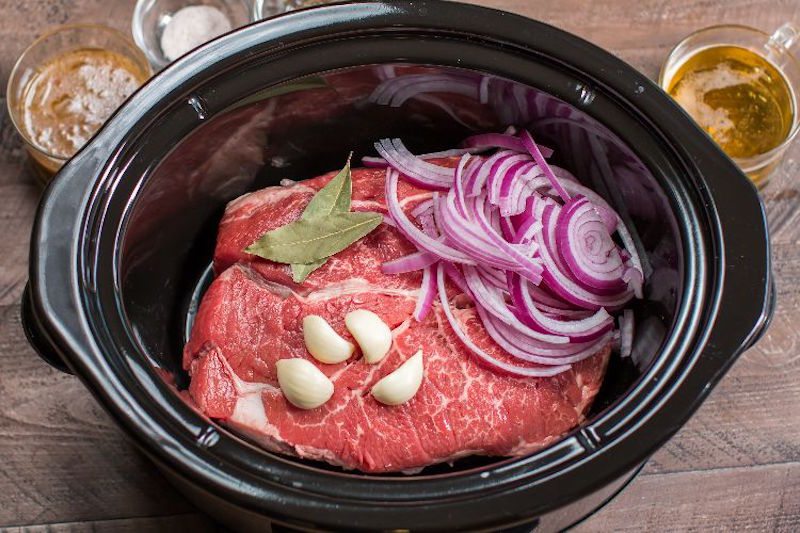 cooktopcove.com
Nothing is better than a slow cooked beef roast. This meal is pure comfort food! Tender beef cooked with garlic and beer. If you haven't cooked with beer in your slow cooker, you have been missing out! The aroma that is created while beef and beer cooks is like no other.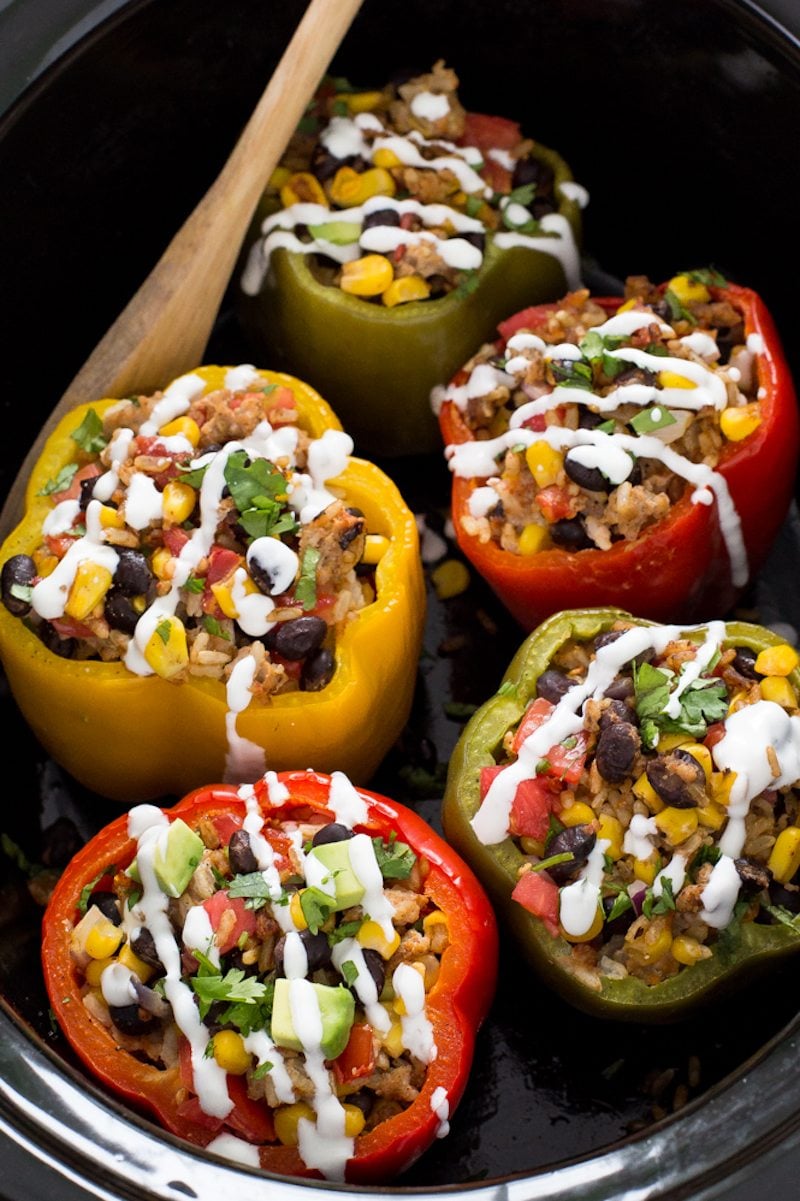 chefsavvy.com
Healthy, satisfying and loaded with flavor. These stuffed peppers are cooked until perfectly tender. A filling, hearty and flavorful meal. Works great if you have leftover rice!
Dessert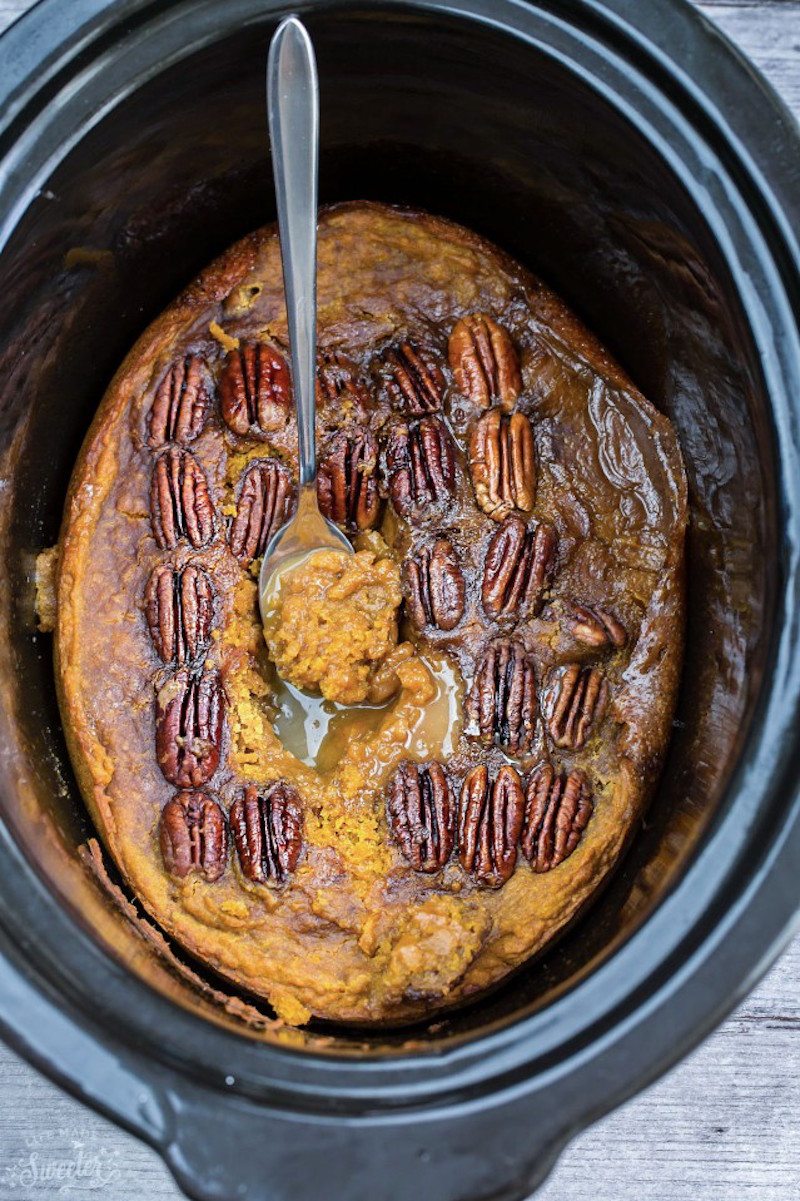 lifemadesweeter.com
An easy crockpot dessert perfect for freeing up your oven. Full of warm and cozy spices with a delicious sauce that forms beneath the cake. Plus a step-by-step video.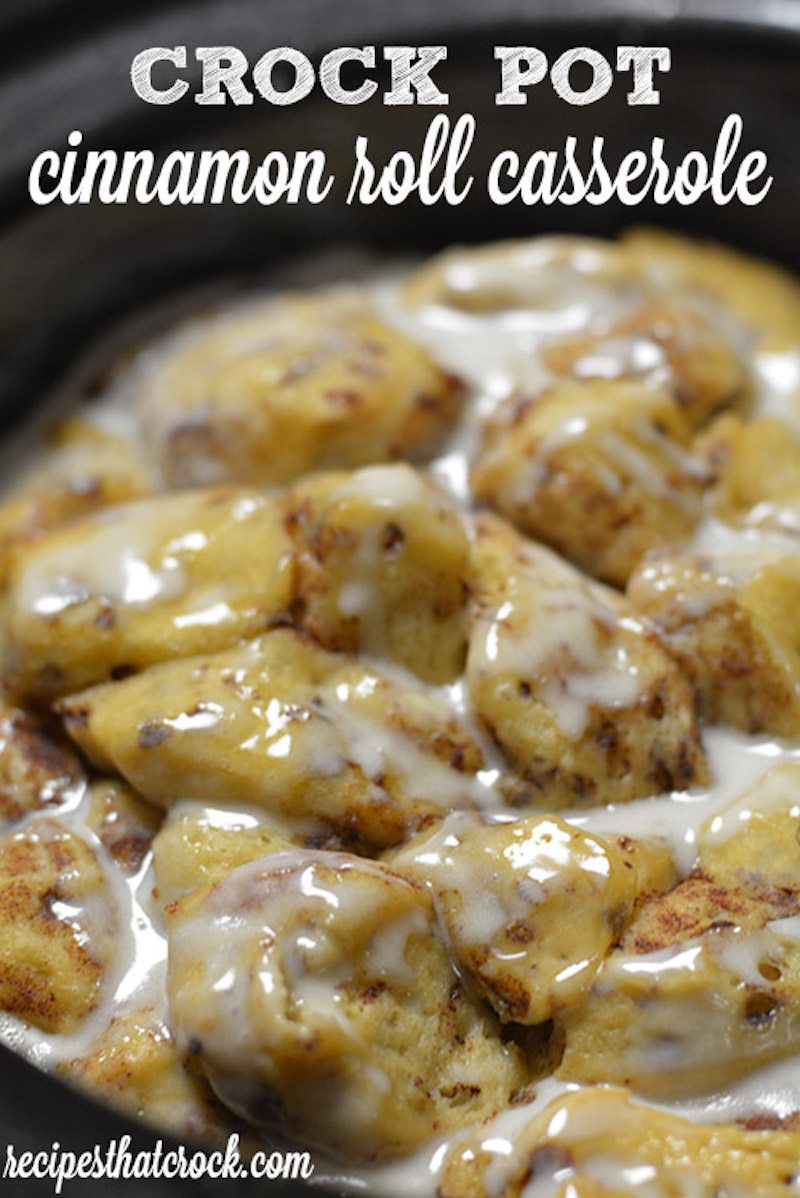 www.recipesthatcrock.com
Are you looking for a crock pot recipe for the cinnamon roll lovers in your family? This Crock Pot Cinnamon Roll Casserole recipe is the perfect spin on your traditional cinnamon roll for dessert or breakfast.