This No-Bake Orange Yogurt Cheesecake is citrusy, light and rich.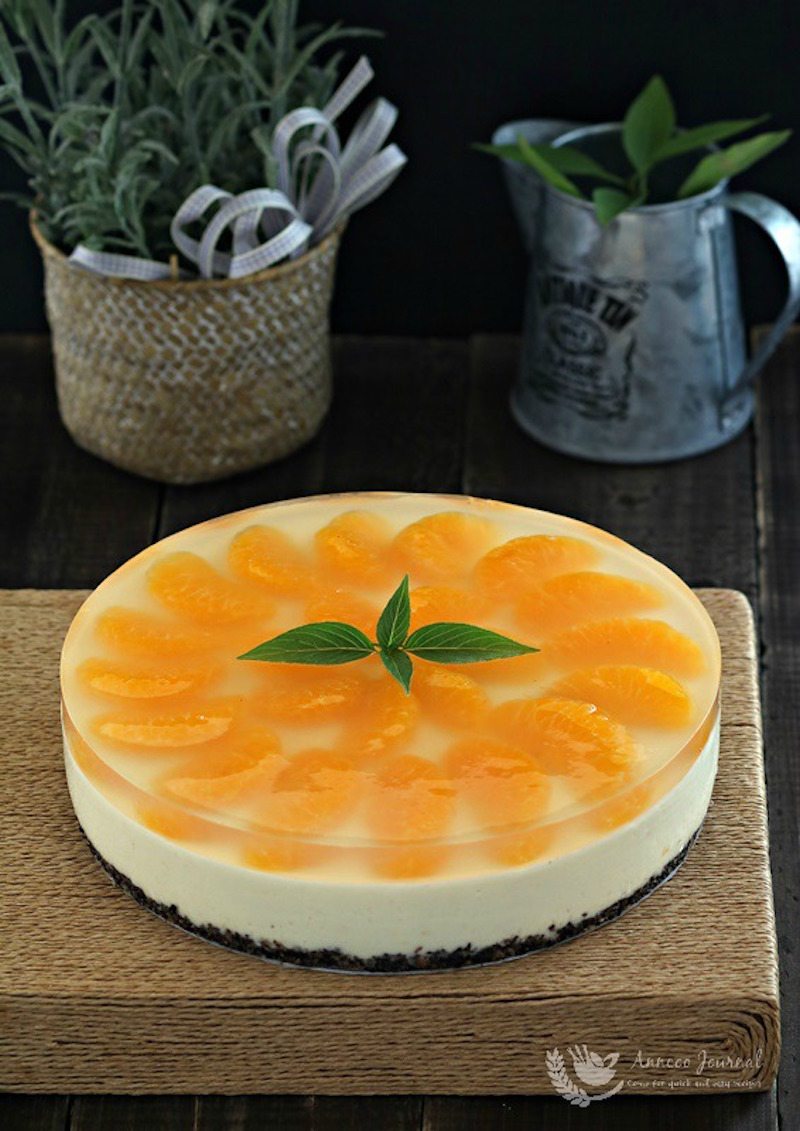 It  takes 10 minutes to whip up the cheese filling with a food processor. Simply place it in the refrigerator to set for at least 2 hours or overnight. To make the yummy cheesecake look more impressive,  I used canned mandarin oranges with the jelly topping. Definitely a keeper for any occasion, and perfect for hot days too!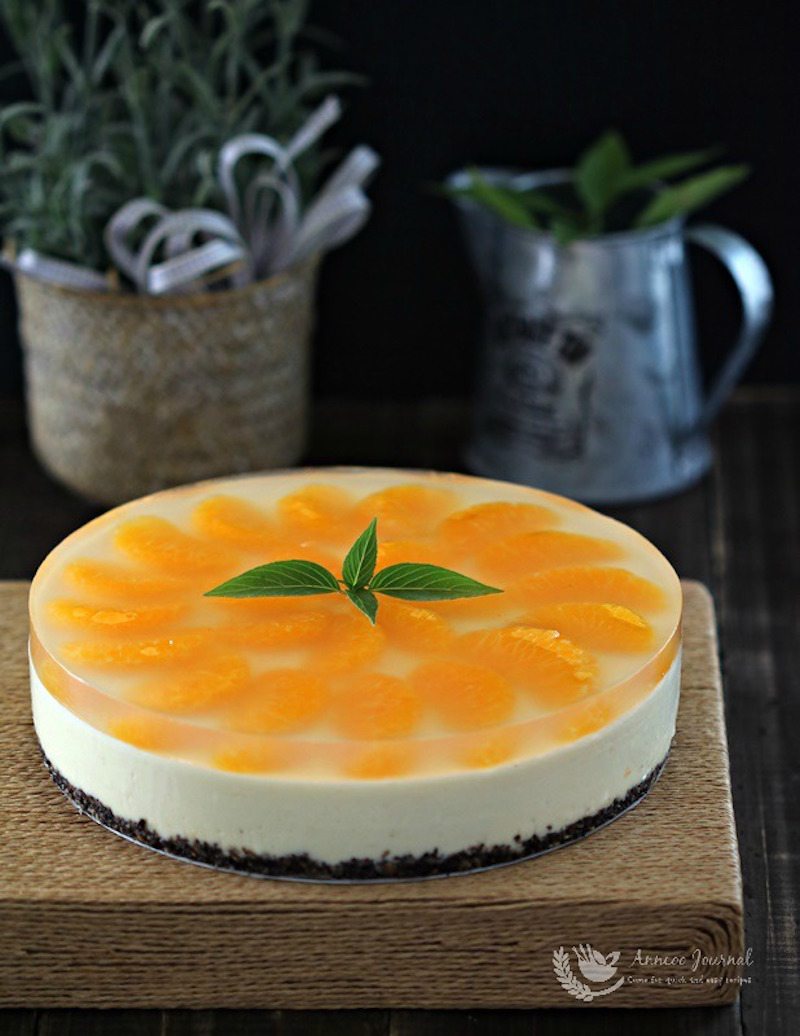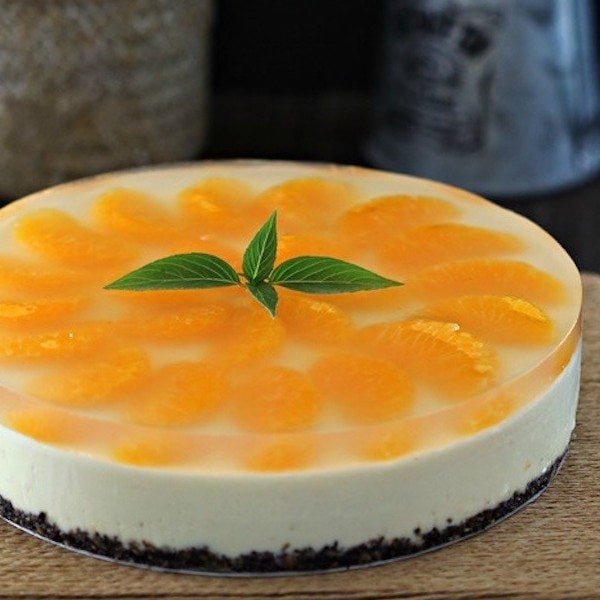 Ann Low
Ingredients
Biscuit base
80

g

oreo biscuit crumbs

grind biscuits coarsely in a blender

40

g

melted butter
Cream cheese filling
13

g

gelatin powder

100

ml

fresh squeeze orange juice

zest from one orange

250

g

cream cheese

200

g

natural yogurt

I used greek yogurt or sour cream

95

g

icing sugar

1

tbsp

lemon juice

1

tbsp

cointreau
Topping
200

ml

water

40

g

sugar

½

tsp

gelatin powder

½

tsp

agar agar powder

2

can mandarin oranges

drain
Instructions
Biscuit base - Grease the sides of a 7 inch removable cake pan and line the bottom with parchment paper. Combine biscuit crumbs with melted butter. Pressing the biscuit crumbs with your hand at the bottom of the lined cake pan. Place the cake pan in the refrigerator for later use.

Cream cheese filling - Sprinkle gelatin over orange juice (stir well) in a heatproof bowl for about 2 minutes. Add orange zest on top of gelatin and place the bowl over boiling water until gelatin dissolves, stir well.

Place all the cream cheese filling ingredients together with melted gelatin in the food processor, and blend mixture until smooth. Add some mandarin orange pulp into cream cheese mixture and stir well. Pour cream cheese mixture into the prepared cake pan. Chill to set for at least 2 hours or overnight.

Topping - In a small pot, boil topping ingredients together and stir well, and set aside to cool down for about 2 minutes. While waiting for the jelly liquid to cool, place mandarin oranges on top of cheesecake. Gently pour jelly liquid over mandarin segments. Return to fridge and chill for about 1 hour until the jelly is set.
Ann Low
Ann Low is the author of Anncoo Journal, and loves to bake and cook for both family and friends. She acquired a strong passion for culinary skills from a very young age by watching her grandmother prepare delicious meals for the family. Ann believes that baking is an art and she wants to share her baking and cooking experiences with everyone in the world.