Partner post: Discover the European grape, Garnacha/Grenache.
We're busy. You're busy. It's a crazy time of the year! Just because you don't have time to cook a big dinner, doesn't mean you can't have a nice meal paired with wine from the old world. Check out these takeout and European Garnacha wine duos.
Why Grenache wines specifically? We love these European wines because they are authentic and easy to pair with a variety of foods. These food-friendly red, white, rosés, sparkling and vin doux naturel (VDN) or fortified wines aren't confusing or overbearing. They are satisfying, expressive, and delicious, just like that delivery order that is on its way. Plus, we love that these wines can pair with cuisines from around the world!
Coming from the old world, we love that Garnacha wines are expressive and showcase the storied terroir of Europe – particularly France and Spain, where it was born. Be sure to choose a wine from the European quality PDOs and PGIs regions.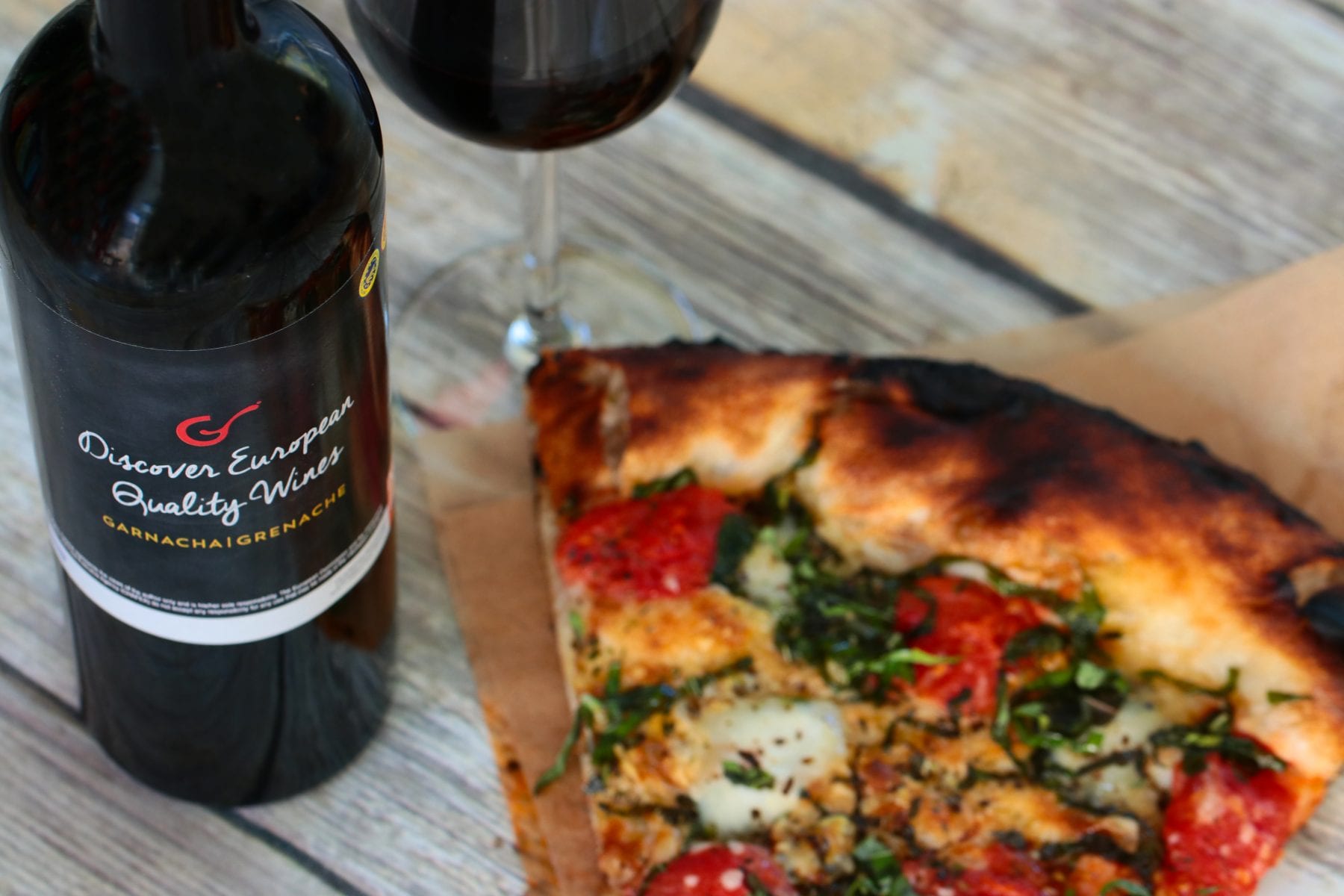 Pizza with Rosés and Red Grenache
Whether you are ordering a pepperoni pizza or a margherita pizza, there's a Garnacha wine to match. If you're having a vegetarian pizza, like the margherita, reach for a medium-bodied Grenache rosé. Their fruit-forward aromas and flavors will help the tomatoes and herbs on the pizza really sing. If an Italian sausage or pepperoni pizza is on its way, go for a red Garnacha bottle instead. Because of the heavier toppings, you can go with a bigger red that still has fresh fruit notes. A medium to full-bodied Garnachared wine will do the trick beautifully.
Spicy Indian Food or Thai Food with White Garnacha
So you ordered takeout or delivery from the Thai or Indian place around the corner. Those bold spices are about to warm you up from your head to your toes! Yum. What do you pair with food that has some spice? Choose a white Grenache wine with some richness. Unoaked or oaked, this white wine brings coolness and floral notes that will refresh your palate as you dig into the spicy, rich foods.
Burritos and Medium-Bodied Red Garnacha
When you're starving and have no time or energy to cook, there are few things more satisfying than grabbing a meat or bean-loaded burrito with plenty of cheese and rice. Choose a red Garnacha to go along with your takeout. Not sure which bottle? Ask someone in the wine section at the store help you pick out one with a medium to full body. Without having too harsh of tannins or too much acidity to overpower the burrito, these medium-bodied reds will be the perfect match to the traditional Mexican spices. Take a bite of burrito, a sip of wine, smile and repeat.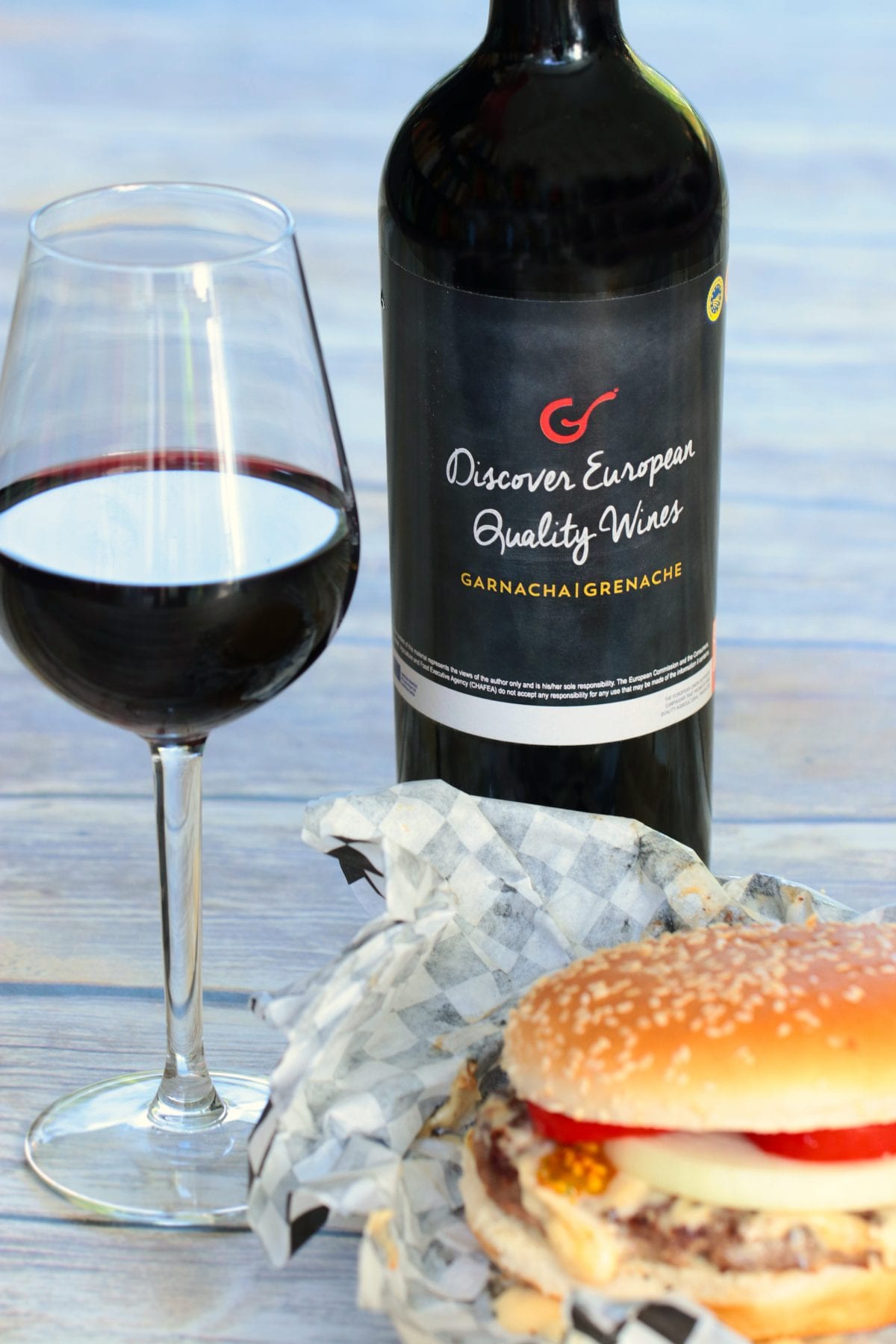 Burger and Full-Bodied Red Grenache
Americans love burgers. And the only thing we love more than the usual burger is a gourmet burger, loaded with toppings, delivered to our door. To go with your burger, you want a juicy, red, full-bodied wine. The best thing about one of these Grenache wines is that it won't clash with all the fun toppings you decided to pile on the patty.
Fried Chicken or Chicken Wings with Sparkling Garnacha Cava
Whether it is game day or you are just craving some good, crispy chicken on a weekend, a sparkling Grenache wine is the way to go. When you are in your wine shop, look for a sparkling cava with a label that lists Garnacha as the grape. Choose a light white sparkling wine or a bubbly rosé to keep up with any of the sauces or dips that come with your chicken. Plus, we love how the bubbles dance and scrub the fried chicken grease off of our tongue and keeps our palate from getting overwhelmed between bites. Not to mention, we feel so fun and fancy sipping on flutes of bubbles with our delivery or takeout. Leave it to sparkling wine to elevate a takeout dinner.
Chinese Noodles
This takeout is seriously American comfort food. The white cartons are filled greasy, stir-fried noodles that are perfect with a dry, citruss-forward white Garnacha wine or a dry, still rosé Grenache loaded with fruit notes. Either wine will add some bright acidity to the greasy noodles and make all the flavors of the wine and the food really sing.
Fortified Wines and your Favorite Desserts
Your sweet tooth is pestering you? We understand and we for sure searched out that place around the corner that does a mean brownie, delivers warm cookies or can whip up a dark chocolate lava cake to-go. Fire up you delivery app, search for desserts nearby and open a fortified Grenache wine. The sweetness and rich flavors of these fortified wines, along with their warm aromas are the perfect match to a rich, dark chocolate dessert. Pro tip: this duo is the best way to conclude a date night at home. Dig in!
So if you're feeling overwhelmed by the thought of getting a nice meal on the table, have no fear! Call up you favorite takeout spot, open the delivery app on your phone and grab a bottle of European quality Garnacha/Grenache. This versatile European grape is ready to pair with flavors from around the world.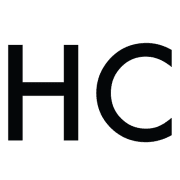 Honest Cooking
The Honest Cooking editorial team handpicks inspiring culinary stories to share with you that we think are beautiful. We strive to create an inspiring place for culinary exploration, salivating recipes, interesting personalities and stories.