This post is sponsored by Planeta Winery. Inspire your pairings, recipes, and gatherings with new wine ideas.
Here are some of our favorite wine pairings and tips that can actually be accomplished last minute or on a weeknight. Check out these ideas matched up with Sicilian wines.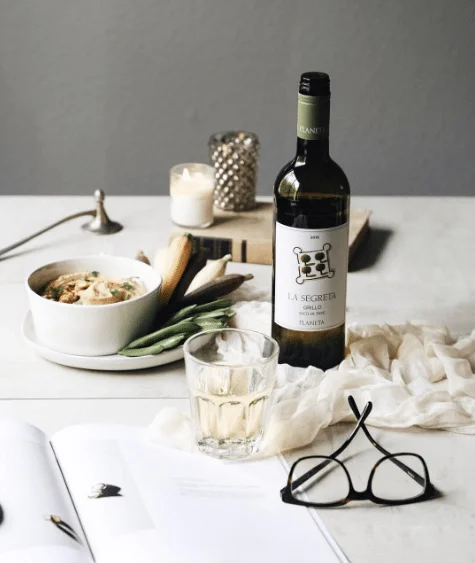 Pair Wine and Veggies
In case you're keeping things simple with some fresh veggies and hummus or you're really trying to increase your vegetable intake, this La Segreta Grillo, a sustainably produced Sicilian wine, pairs perfectly with simply snack, like fresh vegetables. Full post here.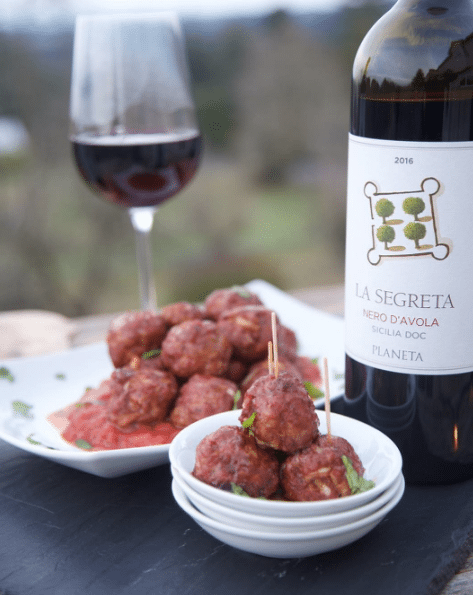 Cozy Meatballs and Wine
Just like they do in Sicily, try pairing your favorite meatball recipe with a delicious Nero d'Avola. Nero d'Avola is the main red grape of Sicily and indigenous to the region. Grown all over the island, you'll find a wide variety of examples of Nero d'Avola, from light fresh examples that have bright berry fruit aromas meant to be consumed young, to the deep, rich, and complex examples worthy of age. Regardless of style, these are highly aromatic wines (with lots of red berries and spice) with moderate tannins and high acidity. AKA they're perfect with meatballs on a cold night! Full post here.
Liven Things Up
We usually talk about how a wine tastes, but let's also talk about how it looks. Grab a beautiful bottle and use it as a bookend to your cookbooks or liven up your kitchen counter or dining table with a bottle. Of course you'll drink it too! This white wine is just as delicious as it makes chic for decorating. It has delicate citrus blossom aromas and notes of white peaches, grapefruit, with an amazing balance – perfect for every house guest. Pairs wonderfully with fish, seafood, and veg dishes. See the full post.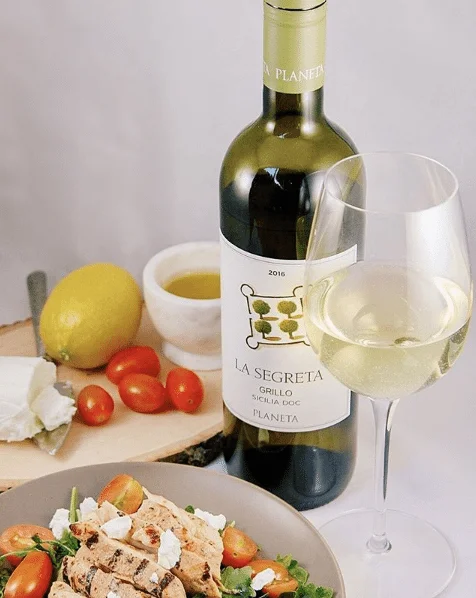 Simple Salad and Wine
Get back on track with your nutrition and make sure you are getting enough servings of vegetables, thanks to wine. We suggest a chicken, goat cheese and arugula salad that pairs beautifully with this La Segreta Grillo. TIP: Find a note in the wine that stands out to you the most and play off of it when creating your salad. We love the wine's citrus notes, so we topped our bowl of greens with a lemon-olive oil dressing to match. See the full post.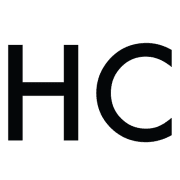 Honest Cooking
The Honest Cooking editorial team handpicks inspiring culinary stories to share with you that we think are beautiful. As an international online culinary magazine with the ambition to truly change the face of online food media we hope to create an inspiring place for serious culinary debate, salivating recipes, interesting food news and international food-fun.