From matcha to salted caramel, try these four delicious flavors to add to your next bowl of homemade popcorn.
We live in an age where we believe you are what you eat. Which is why people are moving away from foods that are high in saturated fats like chips and crisps, and replacing them with a more wholesome alternative like popcorn. Just like chips, there are a lot of different flavour combinations to make your popcorn snack sensational.
Here are some of our favourites:
We did a little poll and we found out that people's favourite flavour of popcorn other than the traditional salt and sweet are as follows: Salted Caramel, Cinnamon & Sugar, Chocolate &… can you believe it MATCHA! Trendy much?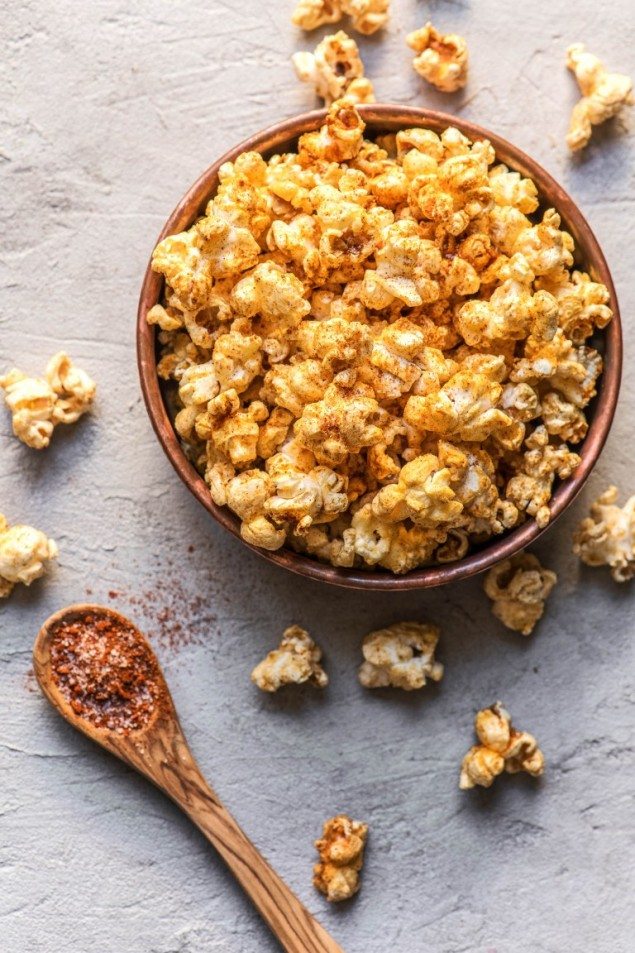 The best way to add your dry ingredients into your popcorn is to use a bit of melted butter or coconut oil, stir your dry spice into it with either salt if it's savoury or a bit of sugar if it's sweet and then stir it into the popcorn. Get our more detailed recipes here.
HelloFresh
At HelloFresh, we want to give people the simple knowledge they need to cook delicious, healthy meals. Whether you want know how to boil an egg or cook an elaborate dinner menu, you know who to call!