3 Quick Summertime Pasta Recipes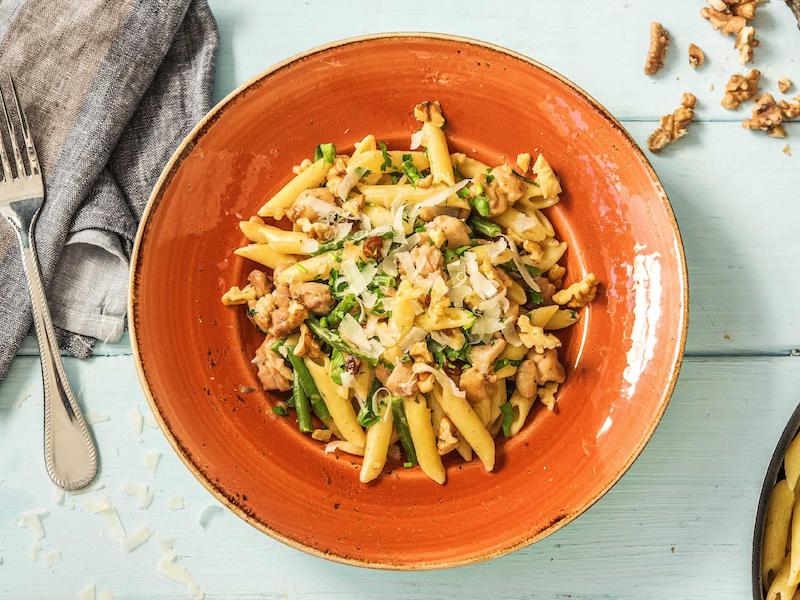 For a quick, easy and filling dinner, check out these summertime pasta recipes.
This summer, HelloFresh has launched their Flavour Generator -it's a super simple way to find recipes you love. Just input your favourite cuisine and flavour et voila, you'll have a couple of easy, delicious recipes to suit yout mood perfectly.
These delicious little pasta pieces are called orecchiette which means little ears in Italian. This genuinely takes just 15 minutes to make, so you'll be able to enjoy your dinner in the sun rather than slaving away at the stove for hours. Plus, it's fresh and light – perfect for the Summer.
Is it just me or does seafood totally make you feel like you're outside on a beach? No? Just me? This spicy prawn spaghetti is the perfect amount of spicy and sweet to enjoy in the sun.
There can't be many more romantic cities than Venice. The Grand Canal lined with pastel-coloured palazzi, gondoliers singing serenades at sunset, the majesty of the Piazza San Marco… And let's not forget the delicious food! Sweet-savoury combinations are a Venetian speciality and they inspired Mimi to create this chicken pasta dish. We think you'll love the addition of raisins, honey and nuts. Enjoy!
HelloFresh
At HelloFresh, we want to give people the simple knowledge they need to cook delicious, healthy meals. Whether you want know how to boil an egg or cook an elaborate dinner menu, you know who to call!