Thank goodness for mashed potatoes. Unlike cranberry sauce and stuffing, you'll be hard-pressed to find folks who dismiss the homemade whipped side as "just not for them" at a holiday table. Perhaps this is partly due to their incredible versatility—from savory to sweet, mashed potatoes can be dressed up in countless ways with minimal effort to suit any taste.
By Emily Arno
Below, we have listed 14 creative recipe concepts calling for just three ingredients each. Start with your favorite mashed potato recipe and then add and adjust the flavor combinations to taste. Note: Some concepts are linked to full recipes!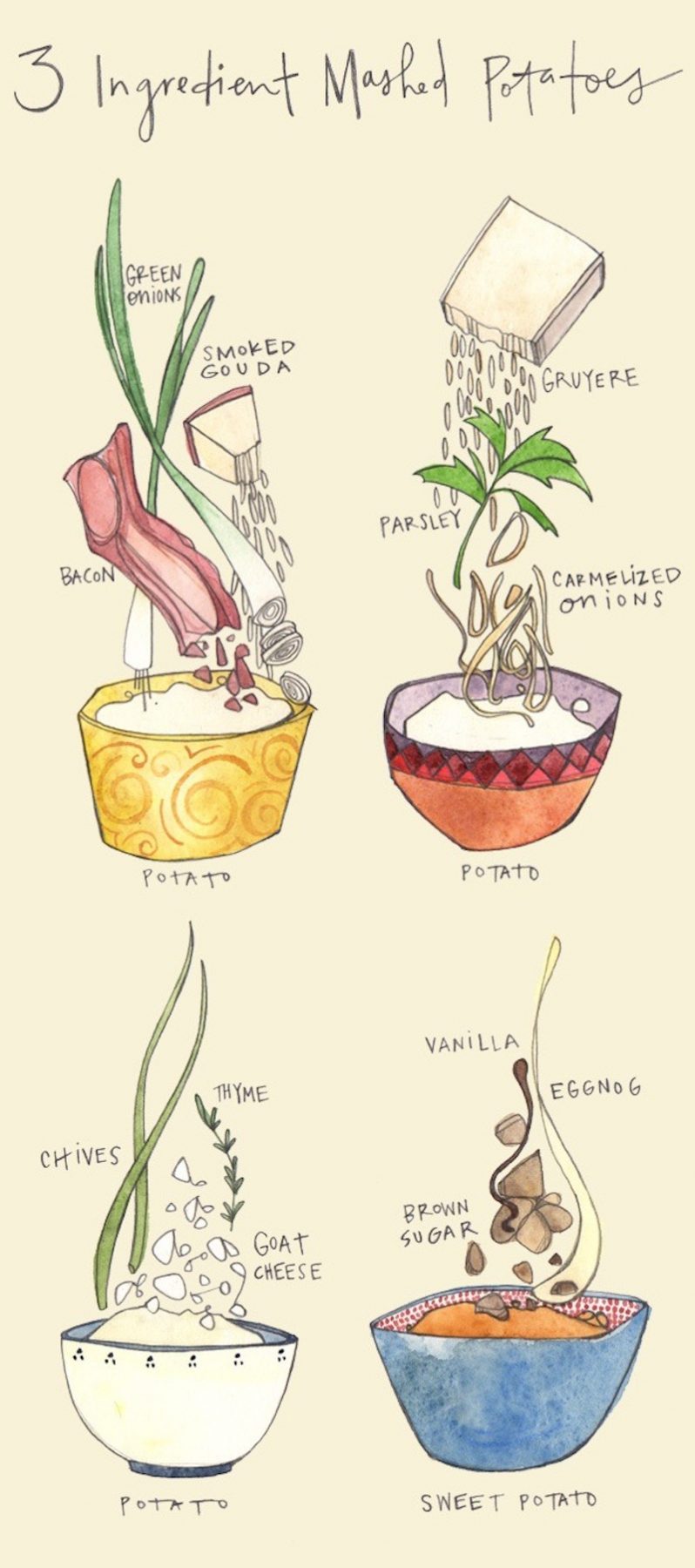 Katie Eberts
Russet, Red, Yukon and Yellow Potato Concepts
Green onions + smoked gouda + bacon
Smoked paprika + cloves garlic + whole milk
Bacon + blue cheese + whole milk
Cabbage + feta + parsley
Fontina + pancetta + sour cream
Spinach + cream + cheddar
Peas + scallions + sour cream
Carrots (1/3 amount of potatoes being used, boiled with) + greek yogurt + dill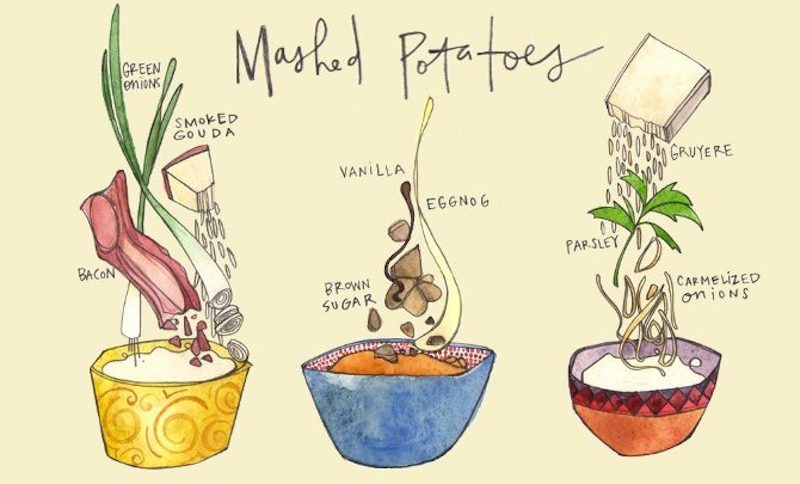 Katie Eberts
Sweet Potato Concepts
Vanilla + eggnog + brown sugar
This article was originally posted as, "Simple 3-Ingredient Mashed Potato Mix-Ins" on Relish.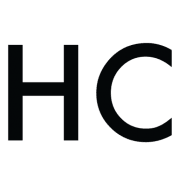 Relish
Offering more than 14,000 recipes plus features and DIYs on cooking, dining and entertaining, Relish celebrates America's love of food. Relish is about honoring cooking traditions while exploring new trends and ideas, which is why millions of people turn to both Relish.com and Relish Magazine for special occasion recipes, quick and easy weeknight suppers and culinary adventures.